Keeping the Wild in Sight
We hope that you have enjoyed Wildsight's weekly environmental education offerings. Whether you used the lesson plans, videos, Facebook group or other Wildsight education resources, we would like to hear from you. Your feedback is extremely valuable and will help us to secure funding for future programming.
Here's an example of a lesson plan: Playing with Patterns, for students from Kindergarten to Grade 2: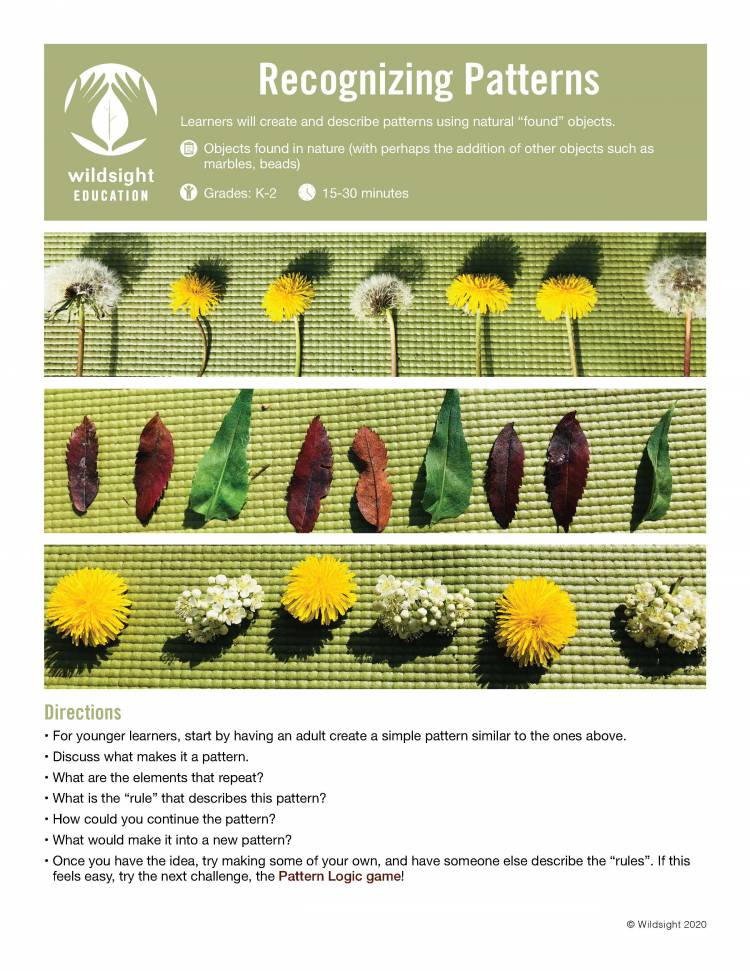 Wildsight thanks Columbia Basin Trust, Columbia Power Corporation, Consecon Foundation, Crowsnest Conservation Society, Fortis BC, Osprey Community Foundation, Teck Coal, Teck Trail, the Province of British Columbia and all of our individual donors for making this program possible.
Top photo by Julie-Anne Davies