Here are some activities to encourage students to observe and explore nearby trees, whether in the yard, on a neighbourhood walk, or on a local trail.
The first is a tree life cycle search, which simply involves finding a tree at each stage of growth. Further activities are suggested for each of these stages, including seeds, seedlings and saplings, mature trees, and decomposing logs.
Students can choose one or more, depending on interest and what's available for them to explore.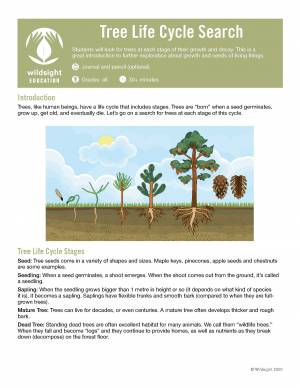 tree life cycle search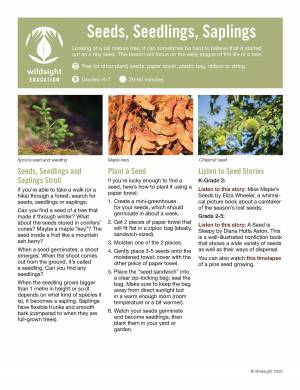 Seeds, Seedlings and Saplings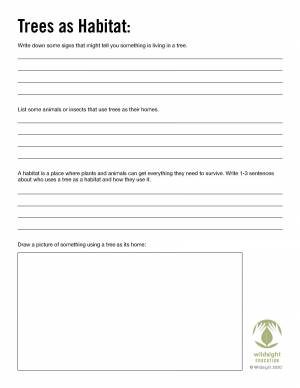 Mature Trees