In celebration of the 50th anniversary of Earth Day, Wildsight invites students to design their own piece of nature art that celebrates "home". In these challenging times, we hope to inspire gratitude for our home places, and to help us all in 'Keeping the Wild in Sight".
Watch this video for a description and inspiration for your Earth Day art from Wildsight educators.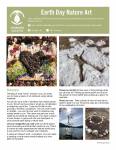 Earth Day Nature Art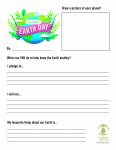 Earth Day Pledge
We'd love to see photos of nature art from all across the Columbia Basin. Please post them to our Wildsight Education Facebook group to showcase a collective celebration of home.