Keeping the Wild in Sight
Find nature-based curriculum in the left hand column for students from Kindergarten to Grade 7. The focus is on promoting student connectivity to the wild, allowing students to explore the natural world in which we live, and guiding them to grow in their understanding and care for the environment.
Here's an example of a lesson plan: Playing with Patterns, for students from Kindergarten to Grade 2: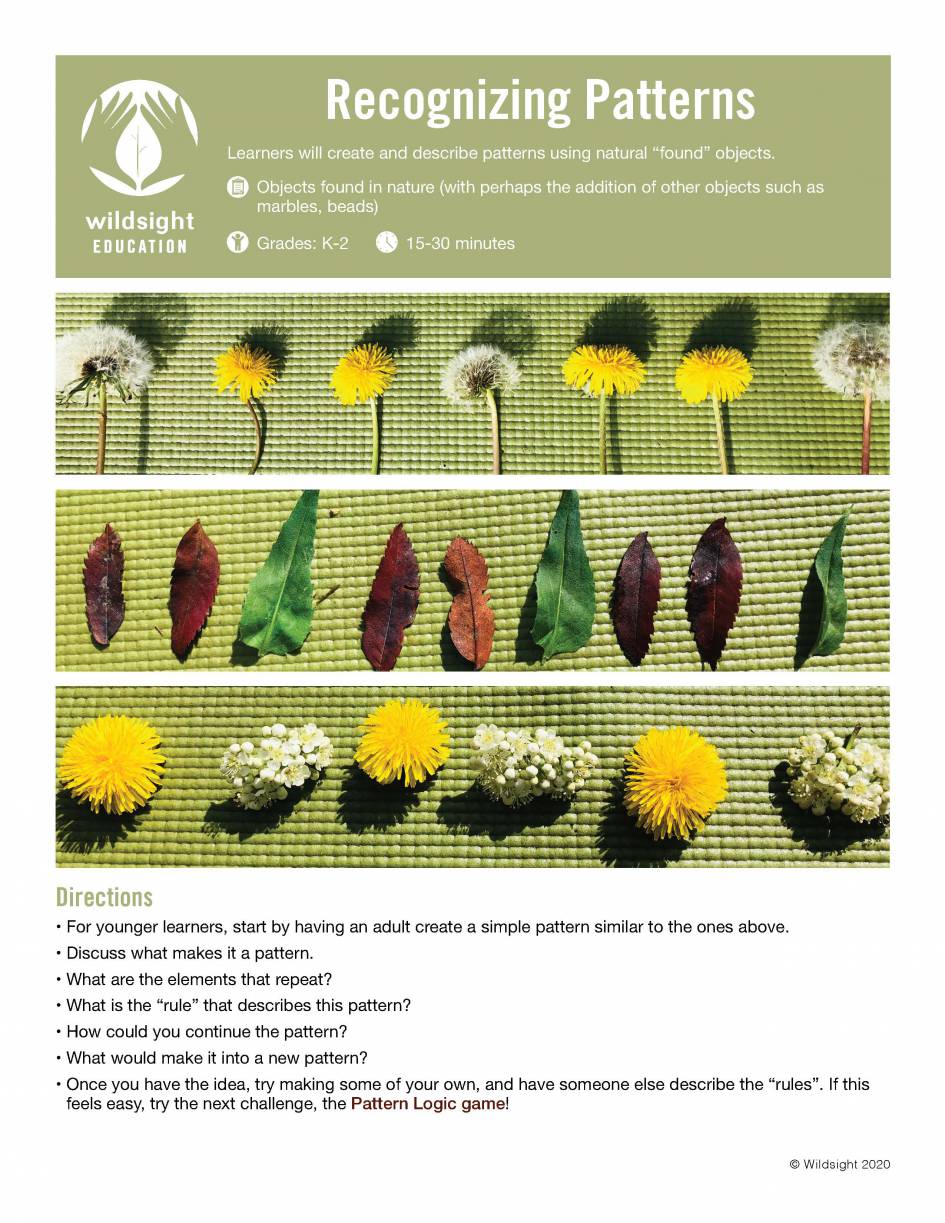 Wildsight thanks Columbia Basin Trust, Columbia Power Corporation, Consecon Foundation, Crowsnest Conservation Society, Fortis BC, Osprey Community Foundation, Teck Coal, Teck Trail, the Province of British Columbia and all of our individual donors for making this program possible.