Volunteers play a vital role in our store.
How does volunteer training work?

The Local volunteer training program aims to prepare you to be confident in your role at Local. Volunteer training includes:
an easy online training course – watch online at your convenience & complete the quick online test
scheduled in-person in-store training – 2.5-hour shifts booked to fit your schedule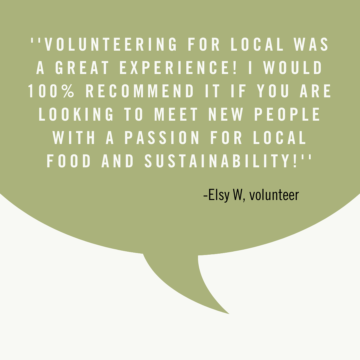 How will I benefit?
All committed volunteers will gain free access to the Fresh Picks Club. This gives you 1st notification and opportunity to order when new local products hit the shelf.
You'll help play a key role in strengthening Fernie's food system
Be a part of your community
How do I volunteer?
2nd step – Wait for an email with the next steps on the training
How can I stay connected?