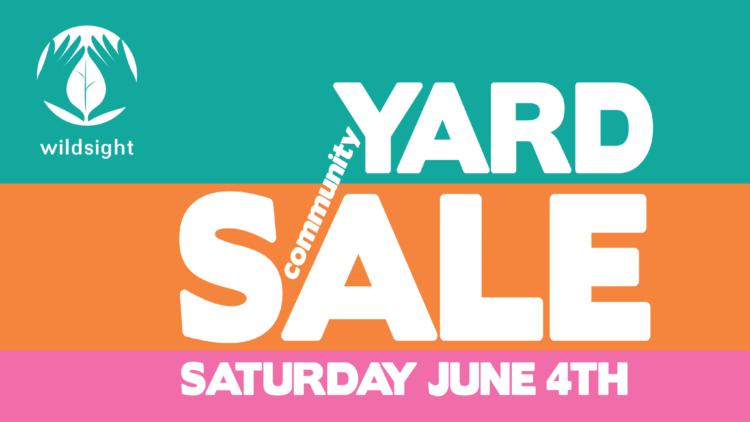 Each spring, Wildsight Elk Valley hosts the Community Yard Sale.
Get ready to get your thrift on, help reuse items people no longer need and find treasurers!
RSVP to the Community Yard Sale – Fernie FB event to stay in the loop.
Join us on Saturday, June 4th for the 2022 Community Yard Sale from 9:00am-1:00pm!
Check out the interactive Google Yard Sale map HERE.
25 Ridgemont Drive
Fernie Heritage Library, 492 3rd Avenue
761 4th Avenue
1202 11th Avenue
18 Elk view Crescent
341 5th Avenue
391 5th Avenue
1151 3rd Avenue
1362a 9th Avenue
Island Lake Lodge Downtown Location, 602 A 2nd Avenue
1582 Dicken Road, 1582
442 6A Avenue
1291 4th Avenue
562a 2nd Avenue
1102 5th Avenue
1269 Colclough Avenue
101-51 Rivermount Place
391 4 Avenue
24 Mt Trinity Avenue
Catholic Centre Hall, 521 4th Avenue
51 Park Avenue
1221 2nd Avenue
42 Elkview Drive
3251 Anderson Road
19 Parkland Drive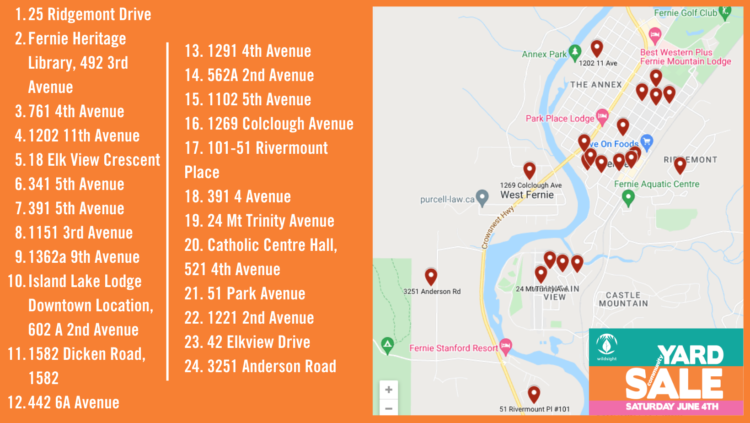 ========
2022 Event Information
All individuals, families, organizations and businesses in Fernie are encouraged to take part. Register online now here. The registration fee is $20.00 in exchange for:
Free colourful Yard Sale signs
COVID-19 protocols sign
Advertisement on the exclusive Community Yard Sale map
Extensive event promotion both online, in-store, and around town
Access to a massive group of yard salers coming for the event
Being part of the yard sale event excitement
How to Participate?
Register online or in-person by dropping off the registration form and payment at Local – 632 2nd Ave.
Register by May 27 to have your location included on the Yard Sale Map & online listings.
Registration is open until June 2. However, addresses must be submitted by May 27 to be included in the Yard Sale map.
As per insurance requirements, all yard sale hosts must complete a Wildsight waiver upon registration.
Say you are going to the Community Yard Sale Facebook Event to join in the fun and help spread the word.
Have a question?
Contact the organizers via email elkvalley@wildsight.ca or drop by the Local store at 632 2nd Ave.
Ready to be part of the fun?
Register online or in-person by dropping off the registration form and payment at Local – 632 2nd Ave. Please ensure that you put your PHYSICAL ADDRESS on the form as well as this will be used on the Yard Sale map.