Watch the webinar video and panel discussion

Click here to access the FFAS Backyard Hens Resource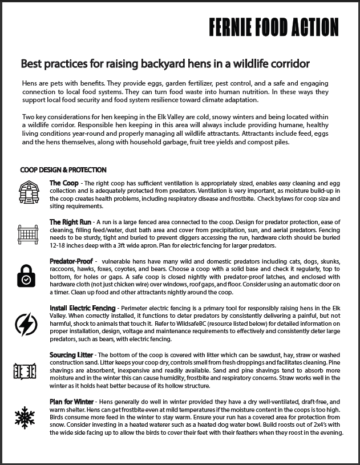 Click here to access the Fernie Food Action Strategy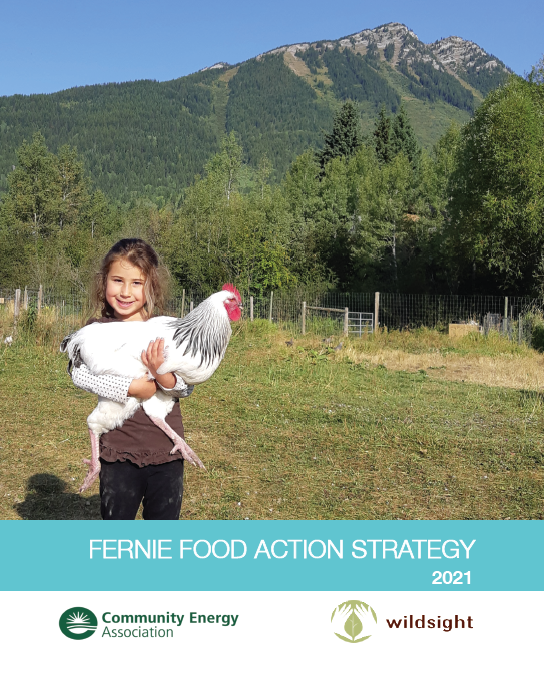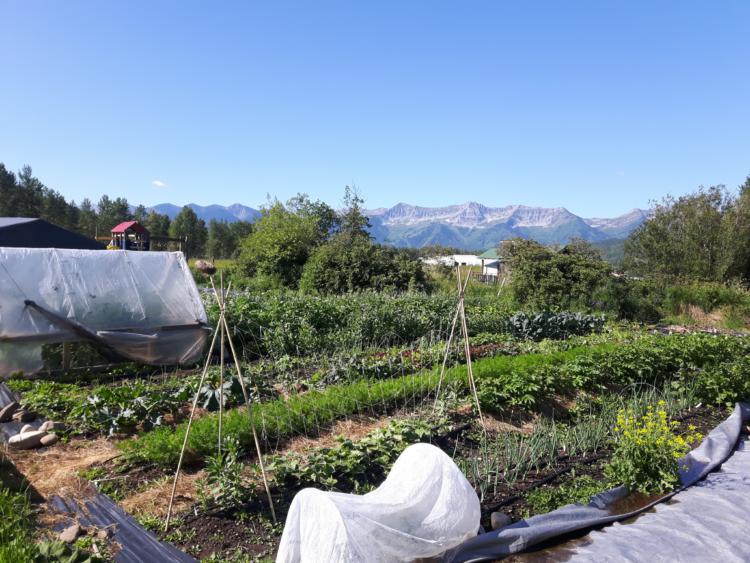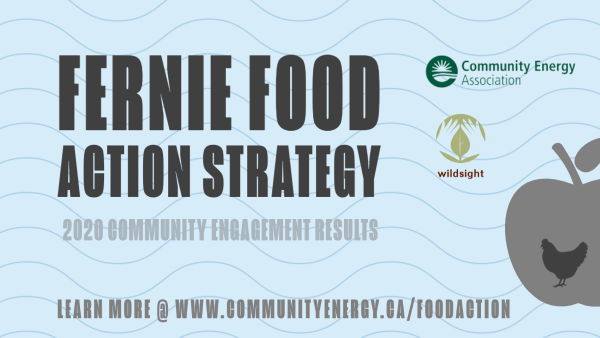 31 Jan 2023
Fernie city staff internally reviewing bylaw on allowing backyard hens
30 Jan 2023
20 Apr 2022
Press Release
JANUARY 2023
"Hens are pets with benefits." proclaimed Gaetane Carignan from the Community Energy Association, presenting to Fernie's Committee of the Whole meeting on January 17th. She and Dawn Deydey from the Wildsight Elk Valley Branch, co-authors of the 2021 "Fernie Food Action Strategy" delivered a progress report on the strategy for the new Mayor and Council, requested an update from the City on a previous recommendation to open backyard hen ownership community-wide, and announced an upcoming, free webinar on February 16th.
The 2021 Fernie Food Action Strategy, funded by the Real Estate Foundation of BC, was written after extensive research, community engagement, and consultation with food security experts, to support a community-level, resilient local food system. The Strategy includes recommendations and examples of actions to integrate food systems into existing municipal services through food-positive, enabling bylaws, policies, and land-use decisions.
"Fernie has many examples of supporting local food initiatives," remarked Deydey, "The Community EcoGarden, Fernie FoodShare, Fernie Family Garden, Salvation Army Food Bank, Cold Climate Seed Library, and Mountain Market are examples of successful initiatives that are already strengthening the resilience of our local food system."
One of four Strategy recommendations is to allow backyard hens city-wide. The document reports that over 25 BC municipalities currently permit backyard hens, including the neighborhood of West Fernie. The strategy also includes examples of animal control bylaws from the communities of Revelstoke, Terrace, Smithers, Kamloops, and Squamish. Since releasing the report, regional momentum for backyard hens has been building, with hens now permitted in both Sparwood and Elkford.
Reviewing the benefits and challenges of allowing backyard hens, Carignan noted, "Not only do hens provide nutritious eggs, they are also a child-safe livestock-raising opportunity that helps us connect to our food sources, and help recycle our food waste into a valuable soil amendment and garden fertilizer. The potential challenges of hens in an urban context have already been successfully dealt with in other similar BC municipalities."
"If the goal is to encourage greater food system resilience" stated Ms. Carignan "Fernie needs enabling policy to reduce unnecessary obstacles and barriers to urban food production."
City Staff responded to the presentation with an update that the animal control bylaw to allow backyard hens has been completed and is currently being reviewed internally. The community can expect the first draft of the bylaw to be brought back to Council this spring.
During the presentation, the pair invited Mayor and Council, staff, and the public, to participate in an upcoming Backyard Hens Webinar on February 16th, 2023. Presented through financial support from the Community Food Action Initiative, in cooperation with Interior Health, the free webinar on backyard hens will include a panel discussion. Community members can register for the upcoming webinar and learn more about the Fernie Food Action Strategy at www.wildsight.ca/foodaction
###
Apr. 20, 2022
Dec. 21, 2021
Feb. 8, 2021
Food security a top talking point in COVID-times: Fernie Food Action Strategy
Press Release
AUGUST 2020
Fernie Food Action Strategy (FFAS) envisions a resilient local food system
The pandemic has highlighted vulnerabilities in many critical areas of our lives, notably our long-distance supply chains (think of the recent rush on toilet paper), and secure, access to imported food. Many Fernie residents were shocked to see empty grocery store shelves, a rush on toilet paper, and an inability to access flour, yeast, and other food supplies this spring. As a timely response to this issue, the "Fernie Food Action Strategy", envisions a resilient local food system in the Elk Valley, and seeks to work with stakeholders to identify key actions that will alleviate some of the risk to Fernie's food supply in the medium and long-term.

The project coordinators, Dawn Deydey, of Wildsight Elk Valley, and Gaetane Carignan of Community Energy Association, have a history of championing local food and food security. Residents of Fernie, both Dawn and Gaetane have worked together to develop the online cold-climate gardening course "Keeping Food Real", and contributed separately to many food-systems and agriculture-related initiatives. Made possible with funding from the Real Estate Foundation of British Columbia, the aim of this project is to work with stakeholders, including the City of Fernie, food-systems experts, local farmers, and interested residents to identify "low hanging fruits" and key concerns regarding access to local food, barriers to food production at home, and how to best support local agricultural economies. Gaetane says, "We want this to be a first step toward improving community-level food resilience here in the Elk Valley in real and tangible ways. Fernie's Official Community Plan supports local agriculture and removing barriers to local food production. We want to clearly identify what the barriers may be and offer practical solutions, taking inspiration from jurisdictions with similar rural, mountainous contexts."

Readers are invited to get more information about the Food Action Strategy and to fill-out an online survey at communityenergy.ca/projects/foodaction. The results of the survey will be used to inform an upcoming online community engagement session on September 24th, and a future presentation to Fernie City Council. Survey participants will be eligible to enter a draw to win one of three $25 gift certificates to the new Local Store in Fernie, opening fall 2020.
###