Join us on Monday, March19 at Infiitea T-Bar (501 1st Avenue) at 7pm for the March edition of Wild Ideas — enlightening discussions on ideas that matter!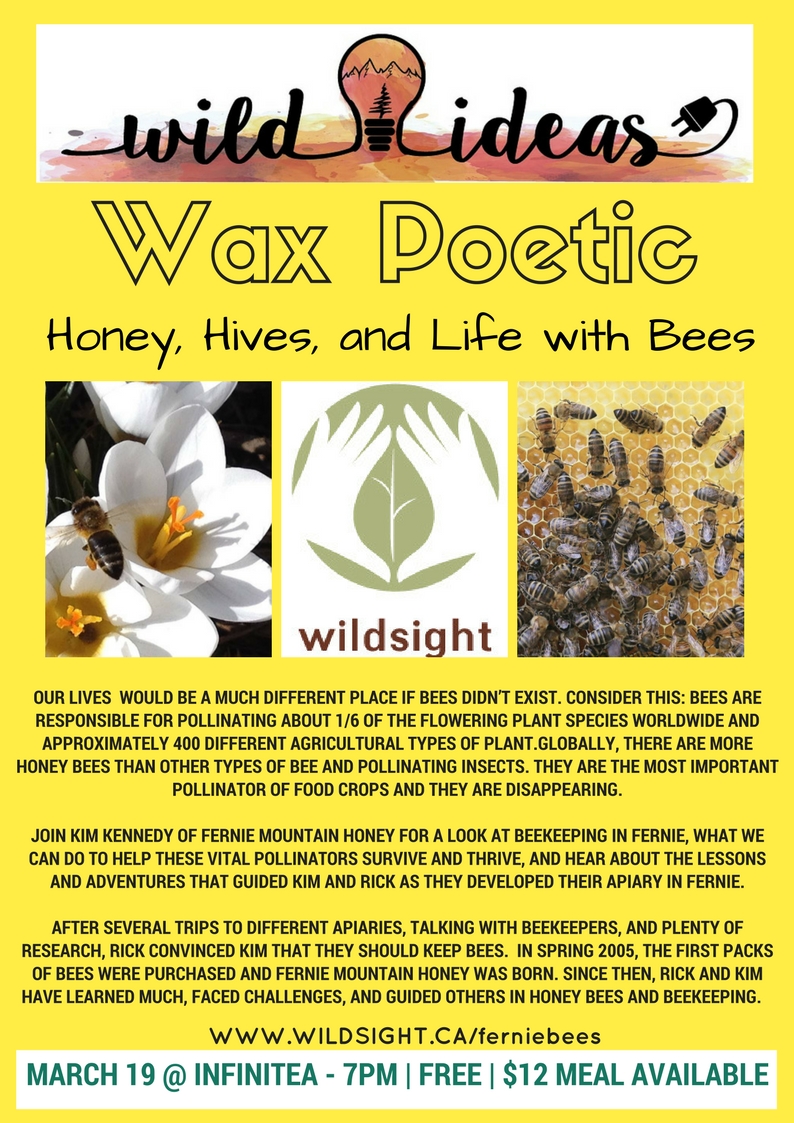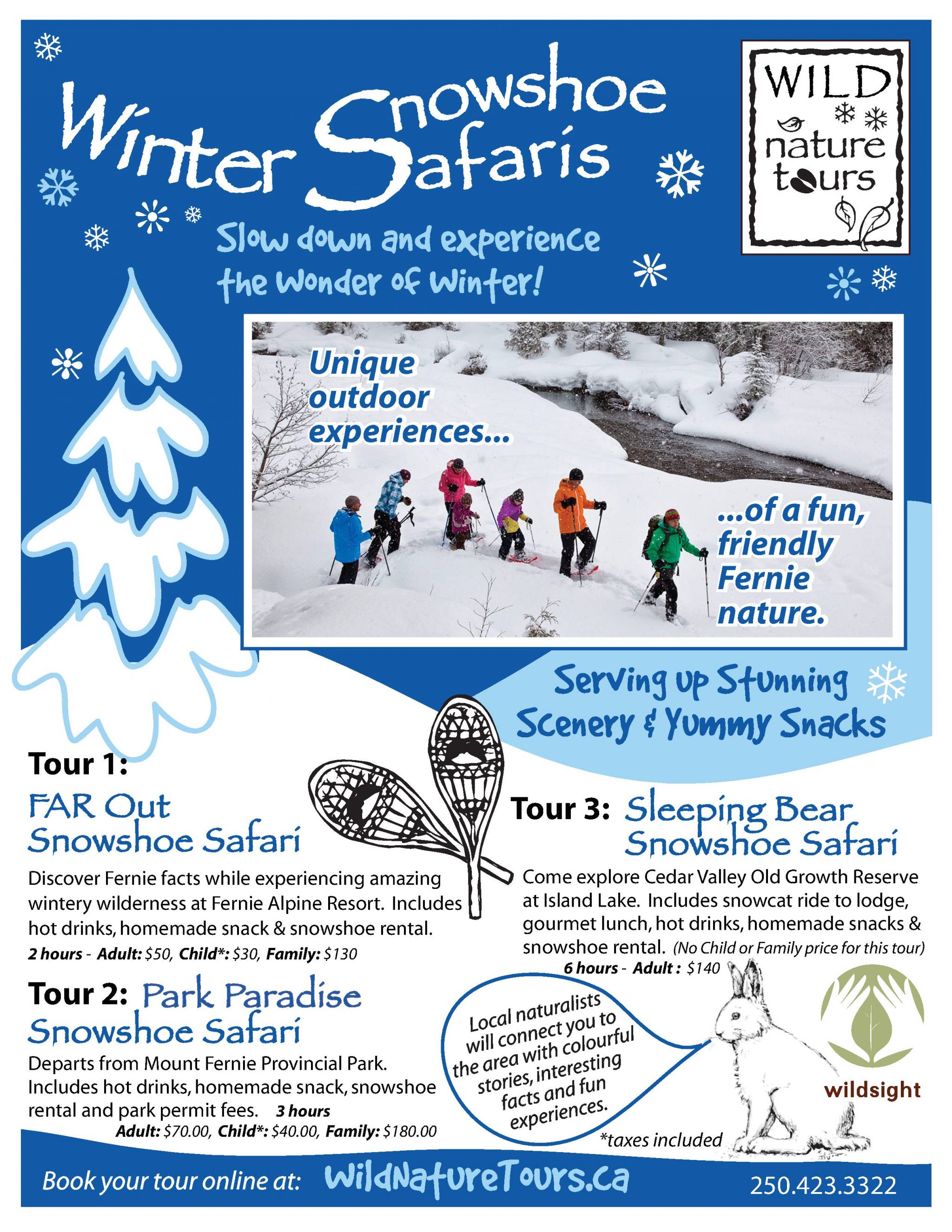 Mark your calendars for the start of the 2017-2018 Wild Nature Tours Snowshoe Safaris!
Running from December 27, 2017 to March 30, 2018 these three family-friendly and invigorating snowshoe tours are sure to let you learn about the unique natural surroundings of the Elk Valley as well as create winter memories for all!
Tours are appropriate for all skill levels and those aged 6 and up. Please do contact us with any questions you may have about the snowshoe tours and we will do our best to answer your questions!
Stunning mountain vistas, laughs and insider information is guaranteed on a Wild Nature Tour Snowshoe Safari!
For more info please visit: www.wildnaturetours.ca To book a Wild Nature Tour click here.