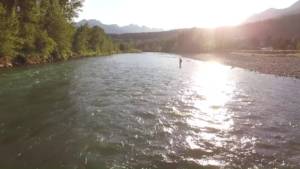 Invisible Rivers Beneath Our Feet Presentation
Tuesday, May 28 at 7pm
Fernie Seniors Centre (562 3rd Avenue)
What do grizzly bears, birds, wolves, and fish have in common? A dependence on gravel bed rivers—a special type of river found in the mountains—and their floodplains. Here in the Kootenays, our rivers don't just flow in their visible channels, but also flow underground across the valley floor, supporting an extraordinary diversity of life.
Join us for a talk with Dr. Ric Hauer: "Invisible rivers beneath our feet: Gravel-bed rivers, the Elk River and coal mining." Learn about gravel bed rivers, how there's so much more to our rivers running below the surface and why our rivers are more important that we ever thought. Dr. Hauer will also speak about his research on water pollution from the Elk Valley coal mines, including on the effects of water pollution on macroinvertebrates, those crucial bugs that feed so many of the fish we love.
Join Wildsight for this free presentation on Tuesday, May 28 at 7pm at the Fernie Seniors' Centre or on Wednesday, May 29 in Cranbrook at the College of the Rockies. You'll never look at our mountain valleys the same way again.
Hooray! The Community Yard Sale is back again in 2019 and will be on Saturday, May 25 from 9am to 1pm.
For a complete list of participating address check out the Fernie Free Press on May 23 or visit www.wildsight.ca/yardsale.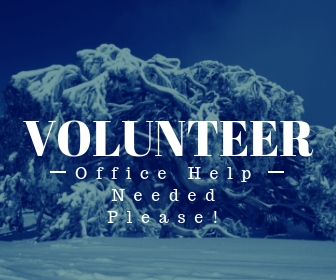 Wildsight Elk Valley is looking a few people to help out weekly with minding the office. Ideally, the volunteer hours would be consistent and can be as little as an hour in length (2 hours is the ideal though!). Volunteer tasks would include answering phone, getting messages to the right people, etc. Can also include social media if you are keen or anything else you may be interested in taking on.
Volunteers are more then welcome to work on their own projects while at the office — we just need a person at the office offer assistance to people when they come in.
If you are interested in helping out with this or volunteering for Wildsight Elk Valley in other ways please contact Courtney at elkvalley@wildsight.ca.
The Zero Plastic Project is working! Thanks to the efforts of all of you, and the amazing businesses Fernie is home to, we have gone through thousands of reusable bags but are in constant need of more. If you have extras taking up space please, please drop them off at one of the Zero Plastic stands located at Canadian Tire, Fernie Home Hardware, Kevin — Your Independent Grocer, or Grow.
Together, we are making a dent in single-use plastic!