Wildsight Elk Valley is currently developing winter programming so please be patient with us! We will update our webage as soon as the details are available! But until then stay in-the-know by following us on Facebook or dropping by our monthly meetings on the third Monday of the month (next one is Monday, November 18 at 6:30pm!). Have a idea to share? Want to get involved? Learn more about something happening? Contact us at elkvalley@wildsight.ca or call 250.423.3322.
FILM SCREENING in Fernie: Chasing A Trace / November 20 / 7pm / Seniors Drop-In Centre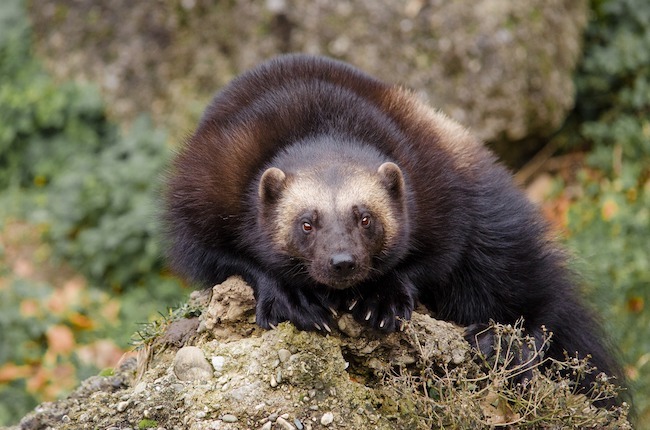 Chasing a Trace follows biologist Mirjam Barrueto into the alpine of the Columbia Mountains as she searches for signs of the wily wolverine. A tenacious scientist and an endurance athlete, Barrueto is the perfect person to track the wide-ranging mammals. Award-winning filmmaker Leanne Allison takes you deep into British Columbia's mountains and into the world of a federally listed Species of Concern.
Join Yellowstone to Yukon Conservation Initiative and Wildsight for a screening of the 20-minute film in your community. After the film, Barrueto will be there in person to share stories about Columbia Basin wolverines and their future. She will also share research from biologists involved in WolverineWatch.org—a collaborative venture that collects community science to better understand the needs of this strong, solitary wild animal.
This community event will share what it takes to research these notoriously tough animals in BC's mountains and what we stand to gain by doing so. Wolverines can be difficult to study due to their extraordinary shyness and wide-ranging behaviour, but are key indicators of how our mountain ecosystems are doing.
Doors at 6:30 pm, film at 7 pm. Tickets are $10 in advance or $12 at the door.
For more information: wildsight.ca/wolverinefilm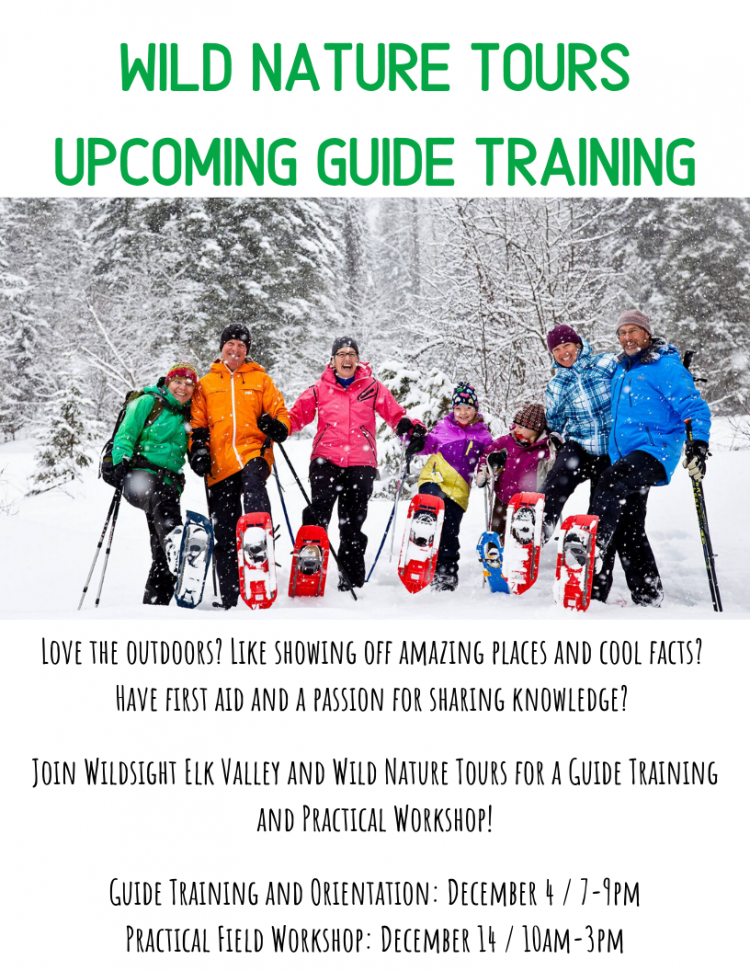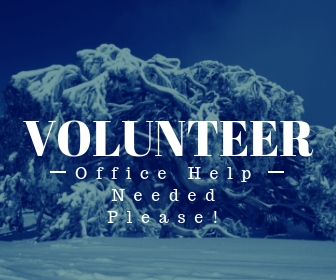 Wildsight Elk Valley is looking a few people to help out weekly with minding the office. Ideally, the volunteer hours would be consistent and can be as little as an hour in length (2 hours is the ideal though!). Volunteer tasks would include answering phone, getting messages to the right people, etc. Can also include social media if you are keen or anything else you may be interested in taking on.
Volunteers are more then welcome to work on their own projects while at the office — we just need a person at the office offer assistance to people when they come in.
If you are interested in helping out with this or volunteering for Wildsight Elk Valley in other ways please contact Courtney at elkvalley@wildsight.ca.