Coming Up Soon! The Fernie Fall Fair has so much to see and do for all ages! Tricycle races, zucchini races, goats, ponies, the Mountain Market, games, amazing music and more! Make sure to click here for all the details!
Volunteer opportunities for the Fernie Fall Fair are now open and the #ferniefallfair would not happen without the amazing volunteers that Fernie has! Please click here to go to the signup sheet. There are loads (81 to be exact) of volunteer roles that average 2.5 hours in length.To sign up, just follow the instructions on the page. It only takes a few seconds to do and we would be so appreciative! Thank you!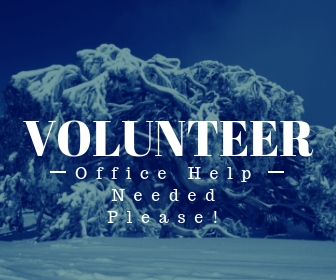 Wildsight Elk Valley is looking a few people to help out weekly with minding the office. Ideally, the volunteer hours would be consistent and can be as little as an hour in length (2 hours is the ideal though!). Volunteer tasks would include answering phone, getting messages to the right people, etc. Can also include social media if you are keen or anything else you may be interested in taking on.
Volunteers are more then welcome to work on their own projects while at the office — we just need a person at the office offer assistance to people when they come in.
If you are interested in helping out with this or volunteering for Wildsight Elk Valley in other ways please contact Courtney at elkvalley@wildsight.ca.