Untamed Feast
Location: St. Albert, AB
Distance: 470 km
Website: https://www.untamedfeast.com/
Instagram: https://www.instagram.com/untamedfeast/
Harvesting wild mushrooms and "weeds" has been passed down to them by their grandparents and they are excited to revive these traditions.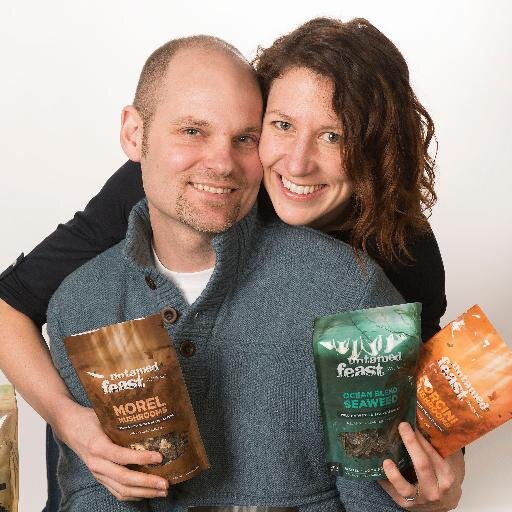 They built this business to have a life full of adventure, to keep them connected to nature, and to nourish them and as many people as they can with simple, natural food.

Non-cultivated, non-GMO, uncertified organic. Wild food means food that is not farmed or planted. It grows, ripens, and is harvested in its natural environment.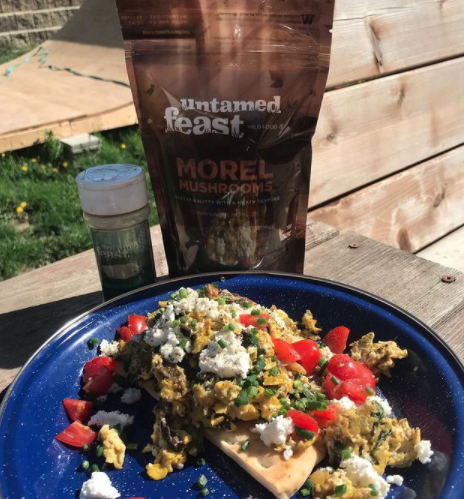 More about the product:
Nutritious: The most nutrient dense and the least processed food that you can put into your body. Did you know that Wild mushrooms are full of protein and boost your immune system?
Gluten, nut & dairy-free: Vegetarian & vegan friendly, our products suit a large range of diets. Eaters with dietary restrictions or allergies can easily accommodate.
Sustainable: We use low impact or no impact harvesting methods. We do things the slow, gentle, and old fashion way… by hand. No manipulation of the soil or the water is required, we use natural drying techniques, and but a fraction of the abundance of these edible resources is collected. We harvest in untamed and remote areas that are free of herbicides, pesticides, and fertilizers.
Easy: New to cooking with wild food? Fear not friends. We have plenty of recipes for you to chose from and on-line cooking demos that take you, step-by-step, on how to create a simple and delicious meal. Easiest of all, select one of our ready to cook items which require no greater skill than chopping an onion. Having said that, Foodies…we encourage you to get your fancy on!