Elk River Apiaries
Location: Fernie, B.C.
Distance: 0 km
Website: elkriverapiaries.com
Facebook: /elkriverapiaries
Local Fernie honey from the wild mountain flowers of the Elk Valley……..free from pesticides, and full of natural goodness!

Deborah grew up in Fernie and now raises her family here.

She has bee yards (or "apiaries") throughout the Elk Valley, from the South Country to Elkford.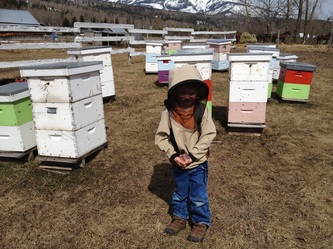 The Elk Valley is blanketed in the summer months by a colorful and fragrant mix of subalpine wildflowers.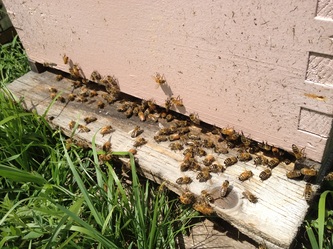 Her honey bees collect the nectar from these flowers and produce delicate honey that is unique in color and taste to our mountain home.
As there is no commercial agricultural activity in this region, the honey is naturally free from pesticides and other agricultural chemicals.

To preserve all the goodness that nature intended, she does not pasteurize her honey.