Please join our Little Sprouts Facebook group for updated details on the adapted COVID programming changes for 2021.
Note –> you must register if you want to guarantee an activity bag. Registration takes place each Monday. The link to register will be posted below and on our Little Sprouts Group.
TIP: If you want a reminder to register, then be sure to join our Facebook Group
Join our Little Sprouts Facebook group —> https://www.facebook.com/groups/LittleSproutsFernie
Register for the weekly Little Sprouts activity bag below —->
*note: the links below will go live on Friday mornings and close on Tuesday evenings each week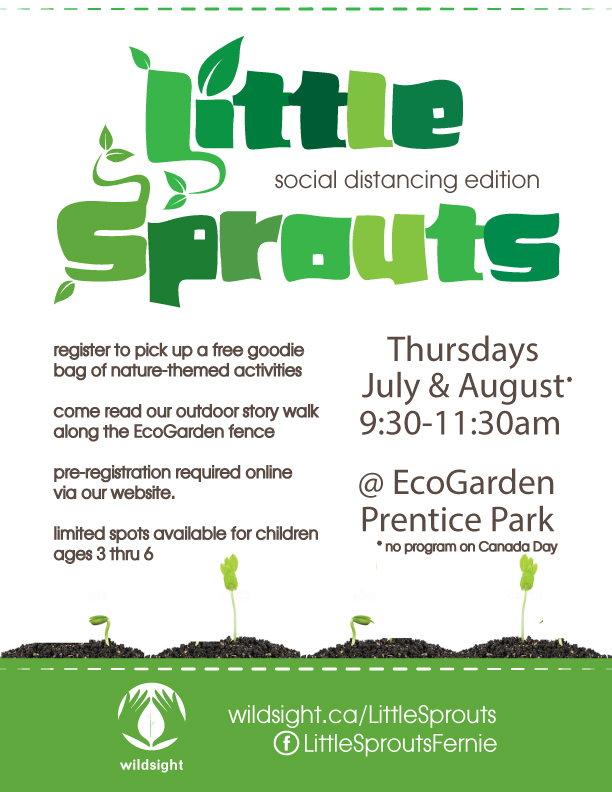 COVID Precautions— All activity bags will be packed a minimum of 3 days before pick-up. Eco Garden gates will be left open on Thursdays from 9:30-11:30 to facilitate contactless pickup. This outdoor activity does not require masks.