2023 schedule coming soon!
Discover the unique natural history of the Elk Valley by participating on one of our three Wild Nature Snowshoe Safaris! Join our experienced naturalist guides as they lead you in a fun and informative snowshoe journey through old growth forests to spectacular mountain vistas and beyond.
Wild Nature Tours Snowshoe Safaris are energizing outings appropriate for all skill levels and ages. But please keep in mind that outings are a minimum of two hours in length and may not be totally suitable for those under the age of 6 due to snowshoe sizing. Please feel free to contact us via email (elkvalley@wildsight.ca) or phone (250) 423-3322 if you have any questions.
All tours require a minimum of eight participants to run. All family tour rates are for immediate guardians and children only and rates listed are for children up to age 17.
Our past winter tour options: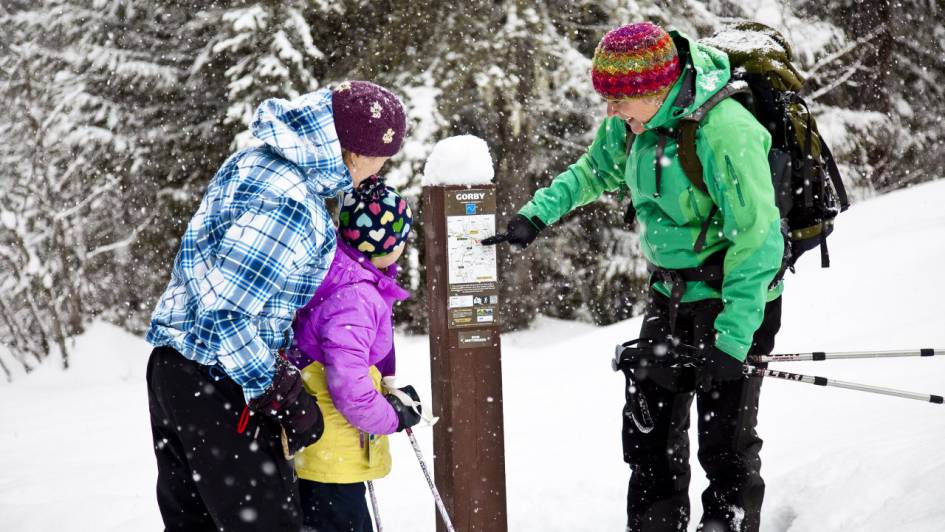 Provincial Park Paradise Snowshoe Safari
Explore one of the snowiest places on earth. Discover the fascinating winter survival strategies of wildlife in the Rocky Mountains. Snowshoe across powder meadows glistening like diamonds. Enjoy a gentle snowshoe hike through the provincial park at the base of Mount Fernie. Learn about forest ecology and human uses of plants from a knowledgeable guide in a mature Interior Cedar Hemlock forest. Stop for a hot drink and homemade baking along a sparkling mountain creek before returning with rosy cheeks, fond memories and a new appreciation of winter ecology.
Tour time 3 hours
Adults: $70, Children: $40, Family: $180
Price includes snowshoes and poles.
Meeting location: Mount Fernie Provincial Park Info Kiosk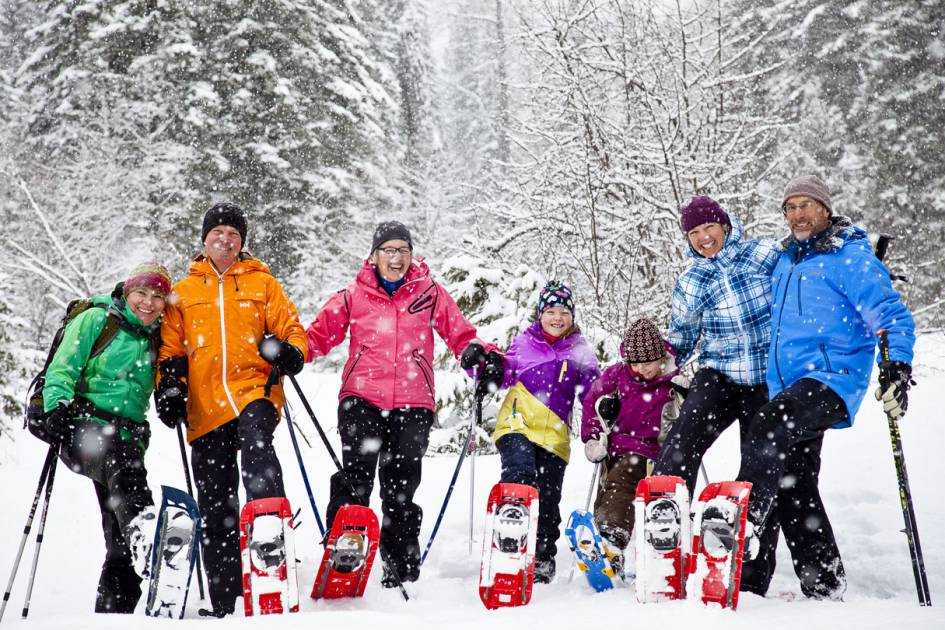 (not running in 2022) Sleeping Bear Snowshoe Safari
Spend a day on a guided snowshoe in the spectacular Cedar Valley Old Growth Reserve. Find out why grizzly bears choose this remote location to slumber and so much more!
Tour time 6 hours THURSDAY AND SUNDAY ONLY (8:30am-3:30pm)
Per Person: $140. No youth or family rate available for this tour.
Price includes snowcat ride, gournet lunch at Island Lake Lodge, hot drinks, and snowshow and pole rental.
Meeting location: Wildsight Elk Valley office located at 632 2nd Avenue, Fernie (back door).