The Creston Valley is a vital birdwatching site, important bird area and staging area for migratory birds with over 300 species of birds recorded.
The Creston Valley Bird Fest celebrates this incredible diversity in an environmentally sensitive manner, inviting residents and visitors to expand their interest in the world of birds. The festival offers a variety of birdwatching activities guided by field experts, as well as photography and art displays and bird-oriented workshops. Promotional tours to local businesses, and art studios have been incorporated into the festival providing economic stimulus in a low impact way.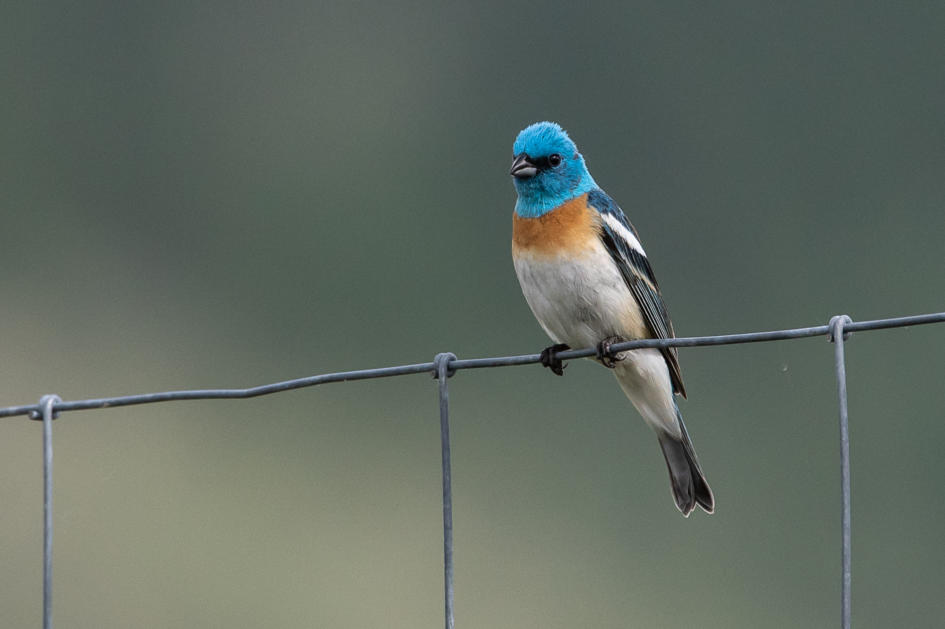 Birdwatching is a growing activity. In 2016, Invermere's "Wings Over the Rockies Bird Festival" (Wings Over the Rockies Festival | May 2021) experienced its most successful year. Many people enjoy the "Meadowlark Nature Festival" in the South Okanagan every year. The Creston Valley Wildlife Management Area has Ramsar status—it is a Wetland of International Significance. It is home to a healthy and diverse population of birds making the valley an ideal location for such a festival and a natural source of pride for those of us living here.
The Creston Valley Wildlife Management Area (CVWMA) is a 7,000-hectare (17,000-acre) area of provincial Crown land located along the Kootenay River system. This protected area focuses on turning the flood plain into productive wildlife and waterfowl habitat. With the support of Ducks Unlimited, BC Hydro, local and regional wildlife groups and federal and provincial government grants, the dikes that were intended to drain the marshes were expanded and modified to control the wide seasonal variation in water levels and create much needed waterfowl nesting and rearing habitat.

Species at Risk:
There are many species at the CVWMA that are known to be rare or endangered. The conservation of these species has become a focus of habitat management at the CVWMA.
Forster's Terns – only known breeding population in BC (Red listed) (pictured above)
Western Grebe – one of two known breeding locations in BC (Red listed)
American White Pelican (Red listed)
American Bitterns – highest concentration of breeding individuals in BC (Red listed)
Great Blue Herons – large rookery (Blue listed)
History from our Creston Museum:
The Creston Valley: Ancient Valley of Ducks
Linked above is an article that summarizes the years of debate and discussion over whether to reclaim the wetlands for farmers or leave them for the birds. A compromise resulted in the CVWMA in 1968 with almost 17,000 acres of priceless wetlands under their protection.
The Creston Valley story starts with the first trickle of the Kootenay River…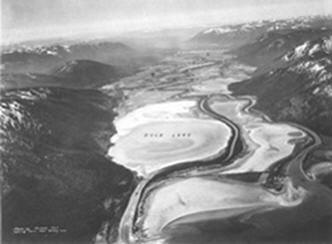 Duck Lake 1929
Condensed verson of "Dikes, Ducks, and Dams: Environmental Change and the Politics of Reclamation at Creston Flats, 1882-2014" by Anne Dance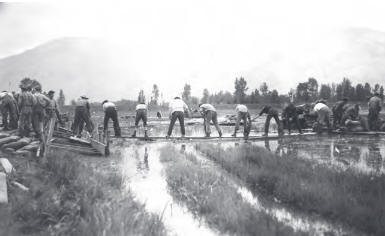 Review of our Festival:
I would like to let you know that the Creston Bird Fest is a highlight of my year. I love to hike, kayak, bike, and backpack in nature but my experience is always enhanced after attending your festival. I always learn something new, and it resharpens my birding skills! The speakers and guest naturalists are a rare treat and privilege to be able to experience. To be able to go birdwatching with such talented and experienced naturalists is priceless! I'm not surprised enrolment fills so quickly. That is why I actually plan my business trips to the Kootenays around your event up to a year in advance. Soon as I know the dates I start calling clients! Thank you also for always seeming to find a way to add 'extra spice' at the event by having such interesting other activities. Learning about fungi, bats, moths and butterflies helps expand my knowledge base and as I said, enhance my future outdoors activities. I have never been disappointed and am ready to start planning my next visit. I love BC and I am so grateful to have the opportunity to access an event like this to increase my understanding of the natural world we enjoy here. Creston is such an excellent place for it to happen as well due to its geographical location on migratory routes. I am looking forward to many years more of attending. It has become a yearly pilgrimage for me! Thank you for introducing me to the festival and for all the hard work you so enthusiastically put into making it such an enjoyable success.
Yours truly, Emmett McRobie