Our Mission:
"The Creston Valley Bird Festival exists to foster awareness of birds and their habitats in the Creston Valley"
Where the Birds Are:
"Celebrate the birds, art, and the agriculture of the Creston Valley"
Thank you for coming to our bird festival! See you all next year: May 10-12, 2024!!
WHERE THE BIRDS ARE!
December 3, 2023
Although its starting to freeze up outside, you can still find some REDHEAD ducks where there is open water on Duck Lake or the south end of Kootenay Lake.
During the fall migration they pass through here by the thousands. Overwintering birds rely on access to feeding and resting areas during winter conditions.
With an obvious red head, it is also recognized by being very round overall – rounded back, puffy, and a round head. Females are a brownish-tawny color.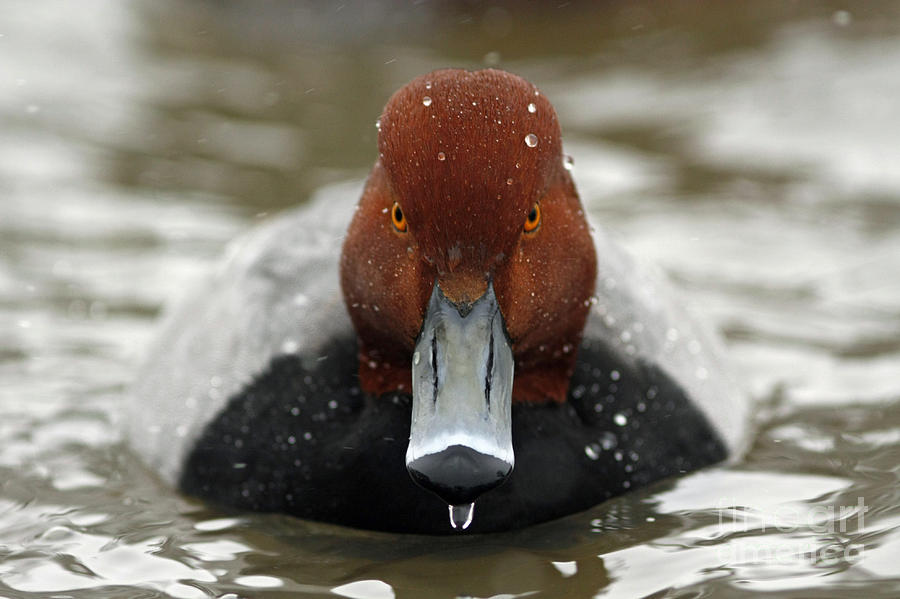 See Where the Birds Are page for more!
Call 250-428-2336
2024 TENTATIVE SCHEDULE OF EVENTS

Friday, May 10
12:00-4:00 pm
Final Festival Registration
Rotacrest Hall
12:00-4:00
Kayak the West Creston Channels
Daryl Calder
12:00-2:00
Historical Walking Tour with Urban Birding

Creston Museum

5:00-7:00

7:00-8:00

8:00-9:00

Banquet

Creston Valley Bird History 101

The Birds of Kenya

Rotacrest Hall

Tammy Bradford

Gary Davidson


Saturday, May 11
6:00-6:30 am
Tours Meet: Coffee and Muffins
Rotacrest Hall
6:30-10:30
Kayak the West Creston Channels
Daryl Calder
6:30-10:30

6:30-10:30

6:30-10:30

Birding by Car to Duck Lake

Birding at Duck Lake

Birding the road to Duck lake

Ed and Hazel Beynon

Julia and Warren Flesaker

6:30-10:30

6:30-10:30

Birding the Wildlife Area Trails

Birding the Wildlife Area Trails – Beginner

Jo Ellen Floer

Carolee and Sarah

6:30-10:30
Wynndel and Lower Arrow Creek

TBD

Lyle Grisedale

Gary Davidson

6:30-10:30

6:30-10:30

Birding the Farmlands

Gaelen Schnare

10:00-12:00
Family Birding to Schikurski Park
Ulrike Sliworsky
10:00-12:00
Wildflower Wander up to Balancing Rock
Ed McMakin/Jesse Morton
10:00-3:00
Family Bird-a-thon/Bird BINGO
Discovery Centre
10:30-11:30
Guided Canoe Trip
Discovery Centre
11:30-12:30
Guided Canoe Trip
Discovery Centre
12:30-1:30 pm
Guided Canoe Trip
Discovery Centre
1:30-2:30
Guided Canoe Trip
Discovery Centre
2:30-3:30
Guided Canoe Trip
Discovery Centre
12:00-2:00
Winery Tour and Tastings
Baillie-Grohman Estate Winery
12:30-2:30
Dairy Tour
Kootenay Meadows
2:30-4:30

4:00-6:00

Honey Tour

Bird Brain Trivia

Swan Valley Honey

Wild North Brewing

PRESENTATIONS

9:00-10:00

11:30-12:30

1:00-2:00

Spring Wildflowers

Migration of Waterfowl in Creston Valley

iNaturalist Workshop

Rotacrest Hall

Ed McMakin/Jesse Morton

Gaelen Schnare

Paul Prappas

2:30-3:30
Nature Canada's Bird Friendly Cities
Elizabeth Cunningham
4:00-5:00
5:30-6:30
7:00-8:00
Bat Workshop with Elodie
Kootenay Community Bat Project
Explore the Night!

7:00-9:00

Evening Sounds at Duck Lake

Julia and Warren Flesaker

8:30-10:00
Bat Count with Elodie
Kootenay Community Bat Project
8:45-10:15
Star Gazing with Angela Prettie
Baillie-Grohman Winery

Sunday May 12
6:00-6:30 am
Tours Meet: Coffee and Muffins
Rotacrest Hall
6:30-10:30
Kayak the West Creston Channels
Daryl Calder
6:30-10:30

6:30-10:30

Birding by Car to Duck Lake

Birding at Duck Lake

Ed and Hazel Beynon

6:30-10:30

6:30-10:30

6:30-10:30

Birding the CVWMA Trails

Birding the Wildlife Area Trails

Birding the Wildlife Area Trails – Beginner

Julia and Warren Flesaker

Jo Ellen Floer

Carolee and Sarah

6:30-10:30
Wynndel and Lower Arrow Creek
Lyle Grisedale
6:30-10:30
Birding the Farmlands
Gaelen Schnare
6:30-10:30
TBD
Gary Davidson
1:00-5:00
Slurp and Chirp
Baillie-Grohman Winery
Creston Accommodations and Things To Do