May 13-15, 2022 Celebrate our 10-Year Anniversary!!!
Our Mission: "The Creston Valley Bird Festival exists to foster awareness of birds and their habitats in the Creston Valley"
Where the Birds Are: "Celebrate the birds, art, and the agriculture of the Creston Valley"
WHERE THE BIRDS ARE Latest Post:
January 16, 2022
There are huge flocks (200+birds) of BOHEMIAN WAXWINGS flying around town right now.
These beautiful birds with their sleek plumage, crested heads, and yellow-tipped tails can be seen eating mountain ash berries and can be heard by their constant, high-pitched calls.
Bohemian Waxwings are not around in the summer as they head north to breeding grounds so enjoy them now!!!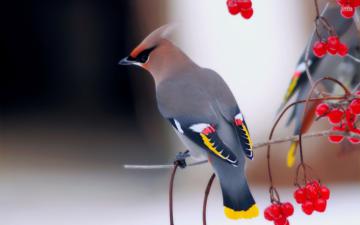 January 9, 2022
Although the Anna's Hummingbird stole the show at this year's Creston Christmas Bird Count, another very rare species found in the winter here is a RUSTY BLACKBIRD!! One bird was sighted on the Kootenay-Speers Road to make this the first bird in 24 years of counting on December 27th to make an appearance!!
This bird likes to go solo and could easily go undetected in large flocks of other blackbirds and starlings that frequent beef and dairy farms (sourced from Van Damme 2020).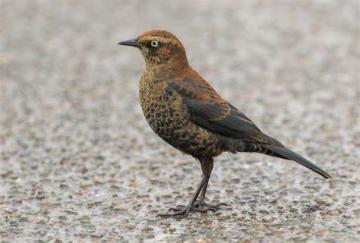 January 2, 2022 Happy New Year!!
See Where the Birds Are page for more!
---
2022 TENTATIVE SCHEDULE OF EVENTS
Stay Tuned – more exciting events to come!!!
Friday, May 13

10:00-12:00 Kayak the channels
2:00-4:00 Festival Registration at Baillie-Grohman Winery
12:30-2:30 Historical Walking Tour of Downtown Creston by the Creston Museum
5:30-8:00 Welcome Back Social at Baillie-Grohman Winery with the SAVIOR Food Truck and local beer/wine
Marc-Andre Beaucher from the CVWMA and Lyle Grisedale, photographer from Kimberley, presenting
7:30-9:30 Bat Condos
TBA Star Party
Saturday, May 14

6:00-6:30 Tour Meets – LARK Coffee and Muffins at Baillie-Grohman Winery
6:30-10:30 Breakfast with the Birds (Duck Lake) with Ulrike and hosted by LARK Coffee
6:30-10:30 Spring Mushroom Foray with Tyson Ehlers
6:30-10:30 Drive to Duck Lake with Ed and Hazel
6:30-10:30 Kayak the channels
6:30-10:30 Birding Safari by bus with Brian Baxter
6:30-10:30 Fox Tree Hill, Tanal Marsh, Mawson Lake with Lyle Grisedale
6:30-10:30 Kootenay River Road with Gaelen Schnare
6:30-10:30 Leach Lake with Gary Davidson
10:00-3:00 Bird Kite Building/Family Bird-a-thon at the Discovery Centre
10:30-11:30 Guided Canoe Trip at the Discovery Centre
11:30-12:30 Guided Canoe Trip
12:30-1:30 Guided Canoe Trip
1:30-2:30 Guided Canoe Trip
2:30-3:30 Guided Canoe Trip
12:30-2:30 Honey Tour at Swan Valley Honey
12:30-2:30 Dairy Tour at Kootenay Meadows
12:30-2:00 Craft Distillery Bus Tour at Wyndell Craft Distillery
12:30-2:30 Dike Display at the Creston Museum

3:00-5:00 Botany and Birds for Kids with Carley Dunham
3:00-5:00 Botany and Birds for Adults with Kim Asquith on the Balancing Rock Trail (difficult uphill)
Plants that heal with Rachel Beck at Tilia
5:30-8:00 Entertainment Evening at Baillie-Grohman Winery with MAGPIE PASTRIES and local beer/wine
Chief Jason Louis and Friends of Kootenay Lake presentations
Sunday May 15

6:00-6:30 Tour Meets – LARK Coffee and Muffins at Baillie-Grohman Winery
6:30-10:30 Kayak the channels with Ulrike
6:30-10:30 Drive to Duck Lake with Ed and Hazel
6:30-10:30 Birding Safari by van with Brian Baxter
6:30-10:30 Fox Tree Hill, Tanal Marsh, Mawson Lake with Lyle Grisedale
6:30-10:30 Kootenay River Road with Gaelen Schnare
6:30-10:30 Leach Lake with Gary Davidson
12:00-1:00 Winery Tour at Baillie-Grohman Winery
1:00-5:00 Wine-Down at Baillie-Grohman Winery
2:00-4:00 Mandela Dot Art Workshop with Wendy Franz
Creston Accommodations and Things To Do