Presenters: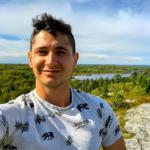 Rémi Torrenta is the British Columbia Projects Coordinator at Birds Canada. After getting his Ph.D. in forest bird ecology in Atlantic Canada, he worked as a Bird Biologist, Naturalist Guide and Field Research Scientist, before moving to the West Coast. Rémi has been involved in avian research for the past 10 years, passionate about understanding the effects of anthropogenic disturbances on bird populations and assemblages, to set conservation planning targets. Rémi has a strong conviction that conservation goals are better achieved through education and Citizen Science programs.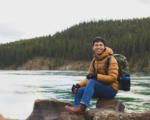 Kris Cu grew up in the bustling city of Manila, Philippines and often watched the Pied Fantails forage around the neighbor's garden. Upon moving to Canada, he completed a Biological Sciences degree from Simon Fraser University and embarked on numerous science communication roles. His current role is supporting the Birds Canada team through photography, videography, social media, outreach and connecting minority communities to birds and the natural world.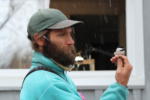 Sachi Snively has a B.Sc. majoring in Biology from the University of Victoria. Growing up in the Kootenays, his interest in wildlife was sparked at an early age. As a Field Biologist he has, and continues, to contribute to a variety of projects in both BC and Alberta that range from biodiversity, species at risk, breeding bird, and fall migration surveys/monitoring. When not in the field, Sachi spends his winters working at a Wildlife Genetics Laboratory. He is a big proponent of citizen science and public engagement as tools to broaden public awareness in order to help fuel conservation.
Birding Tour Leaders:
Brian Baxter – Libby, Montana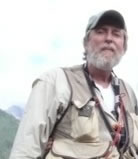 Brian attended Forestry school at Penn State School of Technology, and Wildlife Management education at Western Carolina. He has over 42 years experience in the field, working in the U.S. and B.C. as a wildlife researcher, forester, and land surveyor. Baxter has been an outdoor education instructor for the last 20 years, and offers many programs in Montana and Idaho.

Ed and Hazel Beynon – Castlegar, BC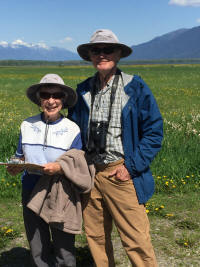 Ed and Hazel are both avid naturalists and outdoors people. Both were born and raised in BC. They lead botany hikes, bird walks, and participate in Castlegar bird counts every year. This couple participated in data collection for the BC Breeding Bird Atlas and have surveyed breeding bird routes for Bird Studies Canada for over 20 years. They bird by sound as well as sight and have recorded around 70 species on each Creston Bird Fest tour that they have led.
Daryl Calder – Cranbrook, BC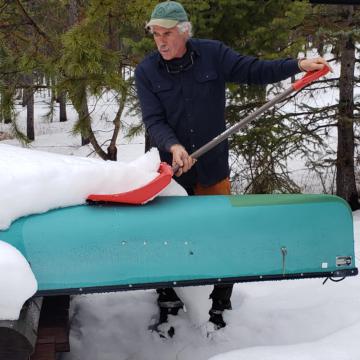 Thanks to my parents' interest in the natural world, I suppose I became a naturalist at an early age around the outskirts of Victoria. Following my education at UVic, I settled in Cranbrook and became involved with a number of outdoor pursuits for work and recreation.
Marianne Nahm and I are involved with Rocky Mountain Naturalists in the East Kootenay. The naturalist club is very active with a wide variety of projects, many of which involve the study of birds. Daryl leads weekly birding trips for naturalists, participating in Christmas Bird Counts and occasionally providing articles to the local newspapers.
Carolee Colter and Sarah Fawcett – Nelson, BC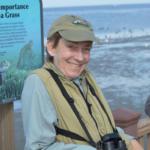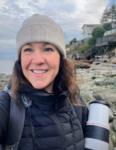 Carolee, a passionate lover of and advocate for the natural world, has spent the past 40 years birding at home and around the world, sharing her knowledge and enthusiasm. Sarah, an instructor at Selkirk College, is a relatively new birder who was lucky enough to meet Carolee while birding along the waterfront in Nelson. The two have been sharing adventures ever since.
Gary Davidson – Nakusp, BC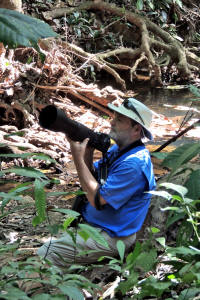 Blame the MacGillivray's Warbler for tweaking Gary Davidson's lifelong interest in birds. These days, Gary lives most of the time in Nakusp, but prefers to escape to someplace warmer in the winter. In recent years he has wintered in Texas, Australia, Costa Rica and Panama. When in Nakusp he monitors the birds of the West Kootenay region. He has conducted over 30 years of Breeding Bird Surveys, greatly contributed to Wayne Campbell's B.C. Nest Record Scheme, chaired several provincial committees, taught bird I.D. classes, written numerous articles, guided with Avocet Tours and has coordinated the Nakusp Christmas bird count for 45 years. He is currently the President of the BC Field Ornithologists. When in Australia, Gary has guided bird tours and worked as a naturalist/guide at a birding lodge in North Queensland. He has combined his love of bird photography with his love of travel and has also visited Peru, Jamaica, Thailand, Taiwan, Kenya, Uganda, Namibia and South Africa.. This man knows birds

Julia Flesaker – Nakusp, BC
Julia grew up in the West Kootenay and after getting a Bachelor degree in Natural Resource Sciences from TRU, she went on to teach secondary sciences in Nakusp. She is an avid birder, naturalist and photographer. When not working Julia is out exploring nature by bike, foot or paddle. She began birding in 2017 under the mentorship of Gary Davidson. Since then Julia now tries to bird daily and has taken this curiosity on her travels in Vietnam, Panama, Texas, and recently Costa Rica.
Carley Dunham – Creston, BC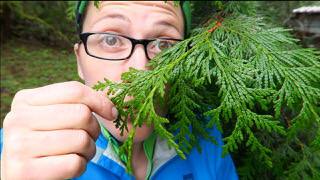 Originally from the Fraser Valley, Carley is an elementary teacher in Creston BC. Before teaching, she worked for ten years as a BC Park Ranger in northern BC and in a variety of outdoor leadership positions throughout western Canada (and even, briefly, in Australia). She is a self- proclaimed nature nerd and loves to share her passion with people of all ages. Carley is also the creator of the YouTube channel, "Nerding for Nature", where she shares her adventures in learning about wild edibles, wilderness skills, and various nature trivia. As a teacher, Carley loves taking her students outside and letting nature spark their curiosity and imaginations.

Gretchen Whetham and Jo Ellen Floer – Cranbrook BC
Gretchen Whetham and Jo Ellen Floer are avid naturalists and outdoor enthusiasts. These friends have travelled together to explore and bird in Antarctica, Argentina, Slovenia, Iceland and separately in destinations like Costa Rica, Trinidad, Panama, Bhutan, and Scotland. Both are retired, with accounting/teaching and forestry respectively. Jo Ellen also grew up in the Creston valley and still spends a lot of time there. Birding as a passion came after retirement but we are trying our hardest to make up for it!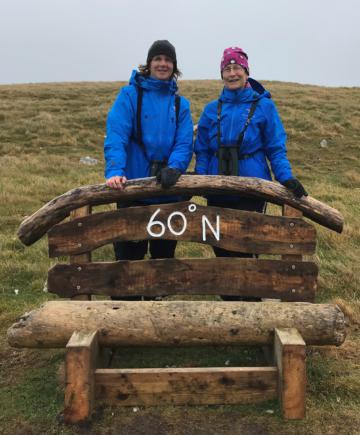 Lyle Grisedale – Kimberley, BC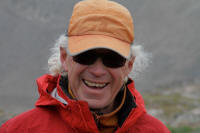 Lyle Grisedale is an Association of Canadian Mountain Guides (ACMG) Guide who spends his summers leading hikers in the Bugaboos. He is an enthusiastic birder, photographer, and naturalist who spends as much time as possible exploring the mountains and grasslands of the East Kootenays area of British Columbia.
The Creston Valley Bird Fest would like to thank Lyle for samples of his photography throughout this website and in our advertising. For more information, please visit his website

Gord Hutchinson – Native Bees – Meadow Creek
Gordon has been studying native bees for 22 years in BC, Yukon and Saskatchewan. He has been a contract field biologist for the Royal BC Museum, BC Ministry of Environment (Conservation Data Centre), the Yukon Territory Government, and Canada Wildlife Service. He also has a book on dragonflies of western boreal forests coming out soon.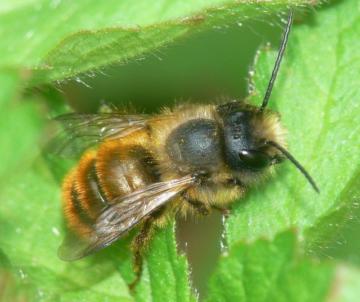 Angela Prettie – Creston, BC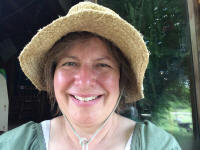 Angela Prettie has been an astronomy enthusiast since she was a teenager. She learned the constellations and star names by looking at a map with a red- cellophane covered flashlight (Very important to keep eye pupils dilated). She can bring her binoculars along, and will teach you how to find the main circumpolar constellations (e.g. Big and Little Dipper, Cassiopeia and Cepheus) as well as the zodiac and seasonal constellations for that night.
Check out my favorite weekly sky guide (you can download the app for your tablet too!).
This Week's Sky at a Glance

Gaelen Schnare – Nelson, BC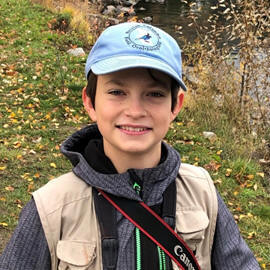 Gaelen Schnare is a young birder and photographer from Nelson, BC. Having
appreciated exploring the Creston Valley since he first took up birding, he is quite familiar
with the local spots and bird life. As a younger bird enthusiast, Gaelen enjoys generating
community interest in birds through presentations at local schools and other organizations as
well as taking part in promoting birding in the Kootenays. Despite travelling to bird
extensively throughout western Canada, the US, Ireland, and Ecuador, his favorite place to
spend a day of birding remains the flats of Creston.
Tina Watters – Creston, BC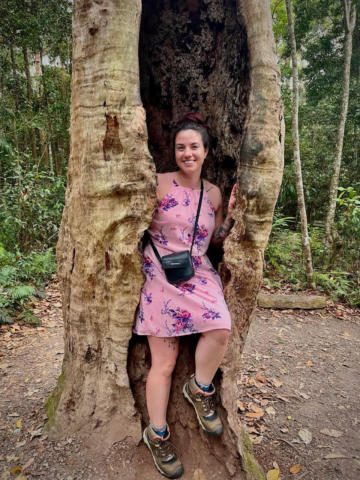 Upon graduating with her Bachelor's in Ecosystem Management, Tina moved to the Creston Valley to work as a Wildlife Biologist with the Creston Valley Wildlife Management Area. She is an avid lover of the outdoors and will take any excuse to get into nature, with her binoculars joining on most of her adventures. Her passion lies in wildlife, especially in things that fly, such as birds and bats! Last year she signed up for nearly every Creston Valley Bird Festival event that she could fit into her weekend and is excited to lead a group birding this year.
Ulrike Sliworsky – Creston, BC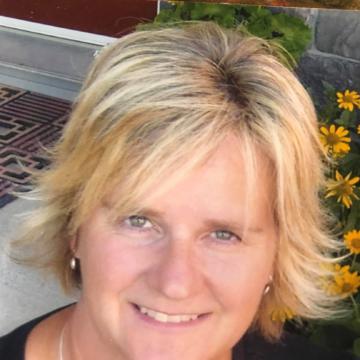 Ulrike is a birder that lives in Creston. She has a science degree from the University of Manitoba with an Ornithology major. In addition to re-introducing endangered species such as Peregrine Falcons and Burrowing Owls, she has also banded waterfowl and songbirds. She has enjoyed participating in Audubon's Christmas bird counts for over 30 years in various communities and is now the Coordinator/Compiler for the Creston Valley as well as the Kuskanook Christmas Bird Counts. Having been a Park Naturalist, she enjoys sharing her love and knowledge of nature especially with her son and visiting birders!