Share a Tree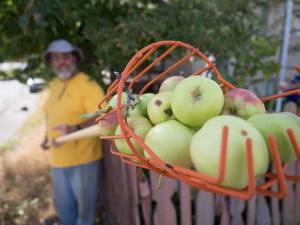 Below is a map of fruit trees in Kimberley and Cranbrook that may have fruit available for picking. If you know of more trees requiring harvest, please register here. Furthermore, if you find out that a fruit tree that has already been picked or is no longer producing, please let us know.
These trees are free and available for anyone to go and harvest from!
Please help us to reduce waste and wildlife attractants by harvesting whenever and whatever you can, and receive a bonus: the ability to make apple juice, sauce, and baked goods for you and your family! If you are collecting a harvest in someone's yard, please be respectful and consider offer the owner some fruit in return.
GREEN: Available for picking
RED: Already picked
GREY: Inactive this year
KIMBERLEY
---
CRANBROOK