The Lake Enid Restoration Project was initiated in 2012 by Wildsight Invermere in response to extensive damage caused by intensive off-road use around the lake, especially in sensitive riparian areas and grasslands. A 35-meter long boardwalk was built in 2014 with the help of more than 100 volunteers. Five interpretive signs were created and erected around the southeast side of the lake. The boardwalk and signs continue to be appreciated by the community.
Support from the following agencies made this project possible: Columbia Valley Local Conservation Fund, Columbia Basin Trust, the Regional District of the East Kootenays, Grassland Rangeland Enhancement Program and Recreation Sites and Trails BC. And thanks to all the good-hearted Wildsight volunteers!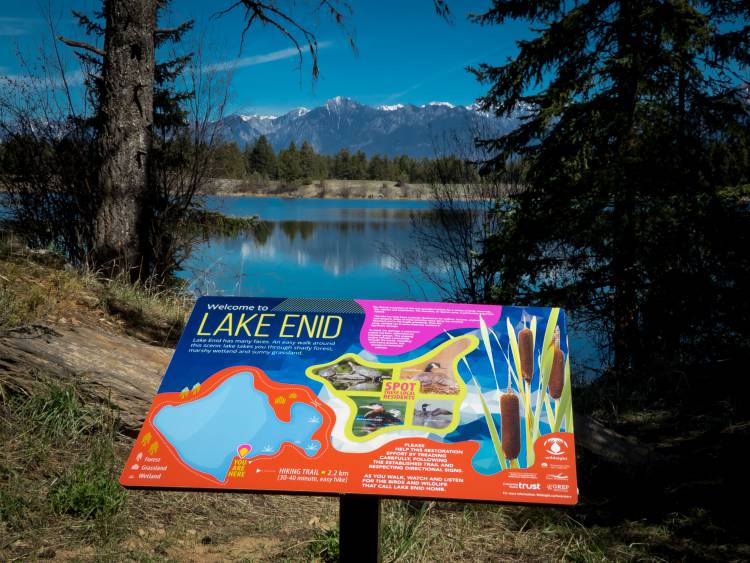 Photos by Pat Morrow.