The Invermere branch of Wildsight envisions a community where people value and protect wild spaces and embrace our interconnection with nature. Our non-profit organization reaches out to visitors and locals alike to inspire action and lead the way in conserving wild spaces and improving our relationship with nature. We have been the environmental voice of the upper Columbia Valley since 1989. We host a variety of community events with notable speakers and inspiring films, as well as undertaking larger initiatives such as Pesticide Free Invermere, Wilmer wetlands clean-up and the Lake Enid Restoration Project.
Our current initiatives include Climate Action, Radon Awareness, and Connecting with Nature. Our annual Wild and Scenic Film Festival is an established community event that seeks to inspire and create dialogue about the important issues of our time. See you at the 5th Annual Festival on November 24, 2018. Here's the link to our 2017 4th Annual Wild and Scenic Film Festival.
For all EVENTS, please see the bottom of this page.
Join us! We always welcome your ideas and your energy.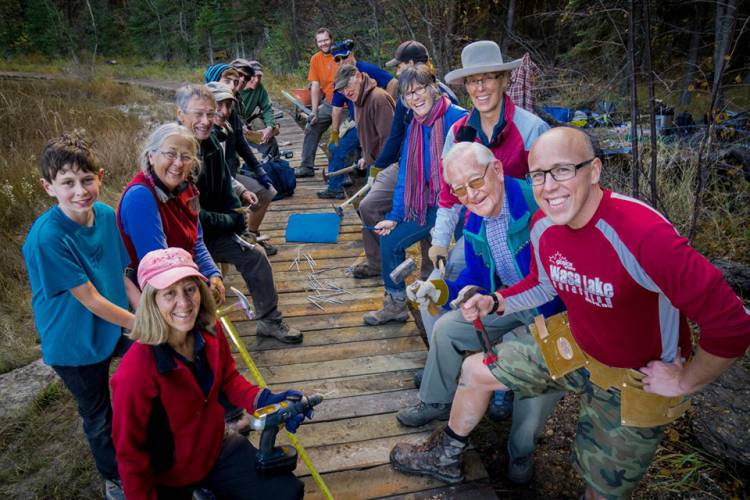 Inspire. Connect. Conserve.
We gratefully acknowledge the financial support of the following in 2017/18: