"Inspiration: For me, the start was the connection with the planet, with nature, with wildlife on the one hand and on the other hand, the unforgivably and obviously wrongheaded actions by decision makers." – Ellen Zimmerman
All about Ellen
Ellen Zimmerman was fuelled by a passionate pursuit of protection of our environment. She cared deeply about conservation up and down the Upper Columbia River watershed.
Ellen was a champion of the Columbia Wetlands for the past four decades, fighting for vital protections for one of North America's longest intact wetlands and home to more than 300 species of fish, birds and other wildlife. She fought for the birds that flock to our local waters; she fought for the old growth trees that rise like giants in the mist; she fought for protection of key places up and down the Columbia Valley, from rainforests north of Golden in the Cummins River Valley to lakeside lands south of Invermere. She not only battled for environmental protections, she blazed a trail of advocacy for future generations to follow. She was recognized for her efforts with an international award, The Femme de Terre. Ellen was a friend to the environment, and embodied everything we at Wildsight hold dear.
Ellen passed away March 8 2020 after a lengthy battle with cancer.
Ellen's legacy:
While we mourn her passing, Ellen's work has not come to an end. In memory of Ellen and her leadership in the environmental movement, we are launching the Ellen Zimmerman Award. This will be an annual award in the form of a commemorative ceramic art piece and a $1,000 gift awarded to an individual, celebrating and supporting their outstanding contributions to environmental conservation and education in the Upper Columbia Region.
An inaugural award will be presented on Zoom on Earth Day, April 22nd, 2021, at 7 pm Mountain time. All are welcome to attend.
At the start of each subsequent calendar year, a call for nominations will be made across the region.
Join us as we continue Ellen's work:
If the places and projects Ellen held near and dear to her heart are close to yours as well, will you consider donating to this award fund? Your donation will ensure environmental conservation and education will be encouraged, supported and celebrated across this same landscape for years to come. One-time or monthly donations are both appreciated.
"Let us hope for a general attitude and mind shift towards accepting that we share the planet with other species and that their wellbeing and value are more important than the transient monetary value of resource exploitation." – Ellen Zimmerman
An inaugural award was presented on Earth Day, April 22nd, 2021:
The first Ellen Zimmerman Award was presented to Rachel Darvill.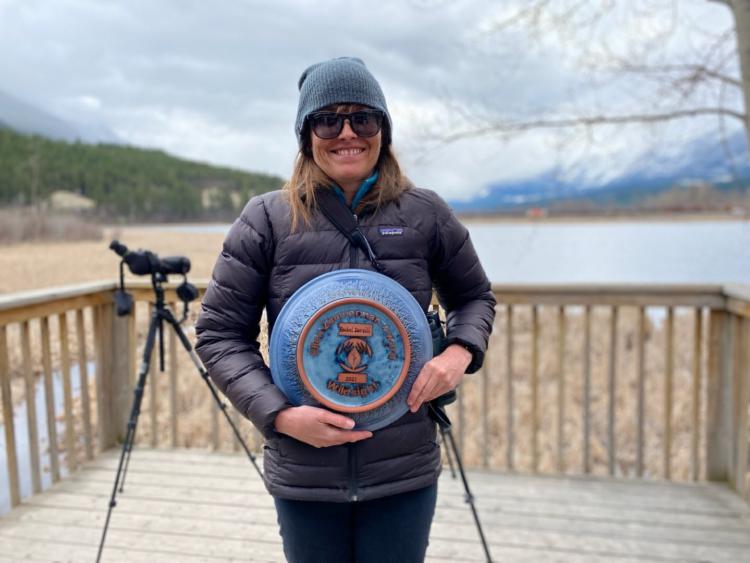 Due to Covid 19 Public Health Protocols, only a small gathering of Ellen's family and friends and Rachel's family and friends could gather, but this video was made so all could join in and celebrate this event.