In honour of her tireless conservation efforts in the Upper Columbia Valley, Golden resident Annette Lutterman received the 2023 Ellen Zimmerman Award!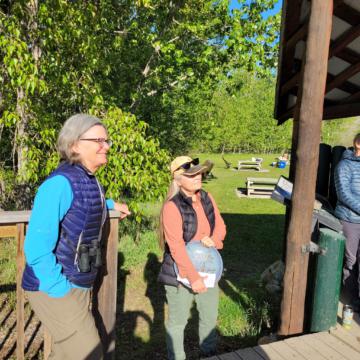 This annual award recognizes an individual who contributes in a notable way to environmental conservation and education in the region. It was made in honour of Ellen Zimmerman, a renowned environmentalist, stalwart champion of the Columbia Wetlands, and trailblazer of advocacy for future generations.
She was recognized for her many contributions to local conservation in a sunny ceremony at Golden's Reflection Lake on Saturday, May 13th.
"It's a huge honour to be given an award in Ellen Zimmerman's name," shared Annette at the ceremony, the sound of birds a backdrop to the festivities. "We kind of locked horns sometimes — we had a different approach to things. But I learned so much from her in terms of perseverance, in having a strength of conviction and really fighting for what you believe in, in a way that's effective."
Annette was nominated by multiple people who all praised her countless volunteer efforts in restoring local habitats, improving local air quality, and bringing a wealth of knowledge and wisdom to local conservation issues.
"Annette is so deserving of this award," shared Joan Dolinsky, Ellen Zimmerman Award committee member, at the event. "She's done so much work; a lot of behind the scenes you might not know. Her way of doing things is just so great. She's very inclusive; she uses science-based information, and she's able to work with all kinds of people to make real progress on a lot of issues… We really appreciate the work you've done; thank you Annette."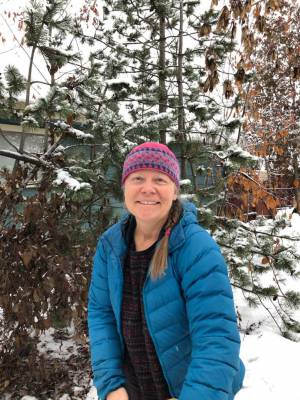 Jenna Schulhof, Wildsight's Columbia Valley conservation coordinator, had this to say of Annette: "Annette has a way of dealing with controversial topics that brings the group down to a level of talking instead of shouting. She is so well researched, calm, and patient. She is such a valued and respected environmental voice in the community with hours and hours of volunteer time."
Annette has been involved in many local conservation efforts, including the West Bench ecology project, local forestry and wildfire risk reduction work, water security efforts, clean air and more. Annette has also been a past board member for both Wildsight Golden and Wildsight Regional. Much of her work goes unseen publicly, but plays a huge role in the health of the Upper Columbia Valley.
One of her best known projects over the years has been her beaver ecology work. She has spearheaded research on local beaver populations, becoming a champion in helping us understand the important role beavers play in the ecosystems around the Upper Columbia.
"I've totally become known as the local beaver lady; it's hilarious," laughs Annette. "They're very charismatic critters, and really quite interesting."
Through her employment as an independent ecologist, often working in collaboration with Indigenous communities and primarily investigating cumulative environmental effects of large hydroelectric developments, and hearing from trappers, Indigenous partners and others across Canada about this aquatic mammal, she became interested in the beaver populations in her home community of Golden.
She found there was a "strong influence" of beavers evident, but the beaver population was relatively low. She began conducting research — "I bushwhacked to a lot of beaver swamps," Annette remarks — to investigate what was happening.
"We were interested in understanding what was influencing the beaver colony density, and whether there were things we could avoid doing to make sure beavers could redistribute to those areas again," says Annette.
Annette's research continues today, with many on-the-ground projects to protect and preserve local beaver populations. Beavers play a pivotal role in local ecosystem health. For example, shares Annette, one interesting side effect of beaver activity in a region is that these wetland areas become refugees for wildlife such as bears as they avoid higher used areas by humans such as dry ridgelines nearby.
Annette has been an outspoken advocate for clean air through her volunteer efforts with the Golden and District Air Quality Committee. This valley has some of the worst air pollution in the province. Through her work, Annette has raised awareness about the issue, provided critical information for better air quality management locally and made recommendations to improve local conditions.
"We're trying to really see opportunities to improve air quality, and it requires a lot of discussion with a lot of people," shares Annette. Most recently, she helped coordinate a roundtable meeting to gather stakeholders together to discuss air quality, instead of everyone continuing to work in their own fields independently.
"To me, it's really important we try to understand each other's perspectives, and learn as much as we can about the technical challenges, and figure out if we can come up with solutions," says Annette. "I find as a society, we have a lot of hot air to put into fighting about things and pointing fingers and saying 'it's not my fault, it's their fault'. I really feel strongly that we need to consider our collective responsibility as communities and what we can do to improve our environment together."
Annette was very touched by the recognition, noting she would likely use the $1,000 cheque which comes alongside the plaque to go into further beaver research, and used the time to also share about public engagement opportunities coming up for local air quality efforts.Wrapping up her acceptance speech, Annette shared these words of inspiration:
"There's nothing more precious to all of us than our beautiful natural world and we have to stand up for it and work together as much as we can and appreciate it and love it and have fun in it. "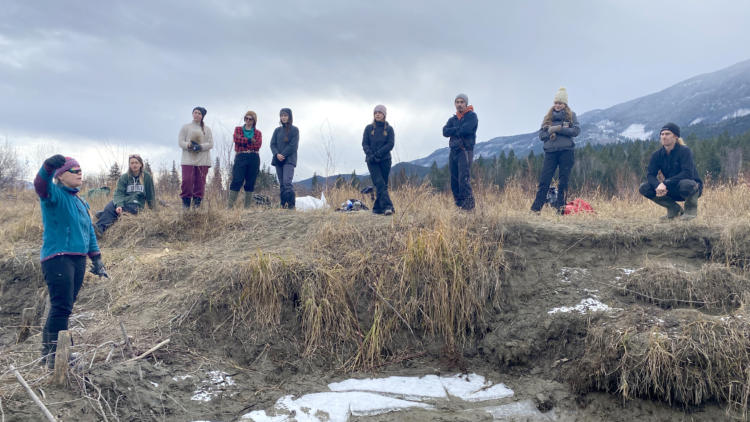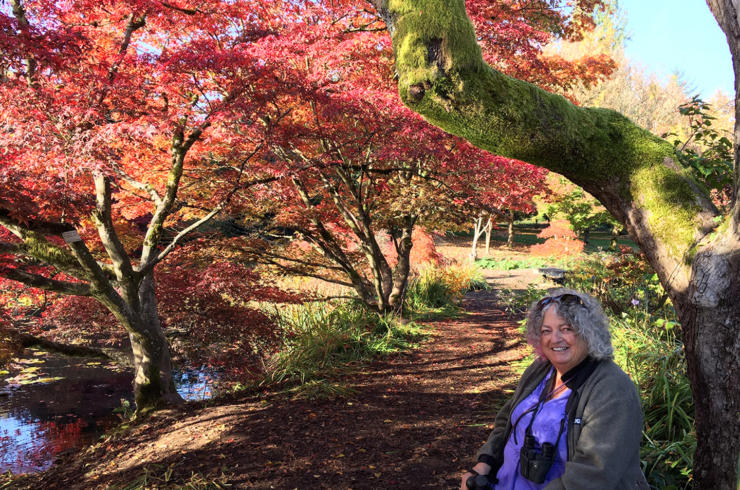 Learn more about the award
"Inspiration: For me, the start was the connection with the planet, with nature, with wildlife on the one hand and on the other hand, the…
Learn more about the award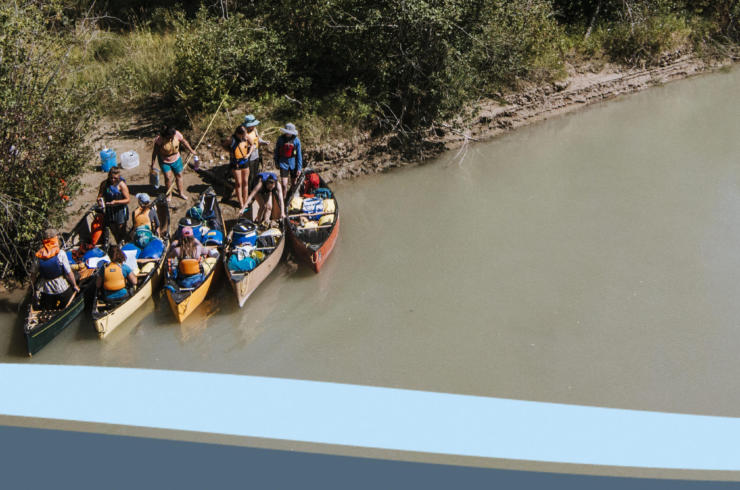 River ecology lesson with Annette
This lesson is an introduction to river ecology and hydrology, including various components and processes of intact, free-flowing rivers.
River ecology lesson with Annette