For Vendors
Interested in participating as a vendor this 2021 market season? Check out our Vendor Information page.
Registration opens April 10th on the Vendor Application page.
For more information, please contact Chad Kile, our Sustainability Coordinator at kimberleyfarmersmarket@wildsight.ca or phone: 250.432.5954
About the Market
When – Thursdays, 5-7:30 pm, June 17- September 16, 2021
Where – Downtown Kimberley, on Howard Street
Fresh food from local farmers and food producers, crafts from local artisans, live music and delicious food are all served up in downtown Kimberley every week during the summer season!
Wildsight supports a sustainable community that is economically, socially and environmentally healthy and resilient. The Kimberley Farmers' Market began in 2014 as part of Wildsight Kimberley/Cranbrook's food sustainability initiative in response to the community's desire for direct access to locally harvested and sustainable food. The market is a venue for small scale farmers and specialty food producers to market their wares, and nourishes community through a vibrant and inclusive market place.
Kimberley Farmers' Market is committed to following the guidelines and measures suggested by the BC Centre for Disease Control in responding to COVID-19. If you are interested in learning about it, you can find updates here:
We are looking forward to another great market season this year!
For more information, contact Chad Kile, Sustainability Coordinator
Email: kimberleyfarmersmarket@wildsight.ca or phone: 250.432.5954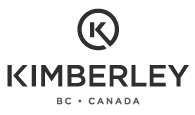 Thanks to the City of Kimberley for their continued in-kind support in 2021!