By Ali Giesbrecht, Graeme Lee Rowlands, and Monica Nissen
For many in the education world, early September may mark the start of a "new year" just as much as January 1st. It's an exciting time with back-to-school rituals marked against a backdrop of changing seasons, though many of those rituals look different as students and teachers strive to get back to a more "normal" classroom experience. Public health disruptions aside, it's an exciting time to live, teach and learn in the Columbia Basin.
B.C.'s provincial curriculum has an increasing focus on learning from and in our places, and this big watershed provides an incredibly rich natural classroom. The evolving story of the Columbia River is full of opportunities for timely and engaging lessons that easily connect with science, social studies, and many other topics. The next few years should prove especially juicy.
Despite pandemic and election related delays over the past year, efforts to modernize the Columbia River Treaty have continued.
While details of the negotiations are confidential, it's safe to say that a new Columbia River Treaty could make some real changes in the basin including more flexibility in Canadian dam operations to prioritize environmental and cultural values.
The treaty's governance system, designed in the 1950's and 60's, is also set for an update based on modern standards for Indigenous rights and public involvement. The Ktunaxa, Secwépemc, and Syilx Okanagan Nations are already playing a big role in the negotiations with formal observer status (a first in Canadian foreign policy) and leadership of ecological and cultural research portfolios. In partnership with Canada and B.C., these governments are also leading a pioneering effort to reintroduce migratory salmon to blocked areas in the upper watershed.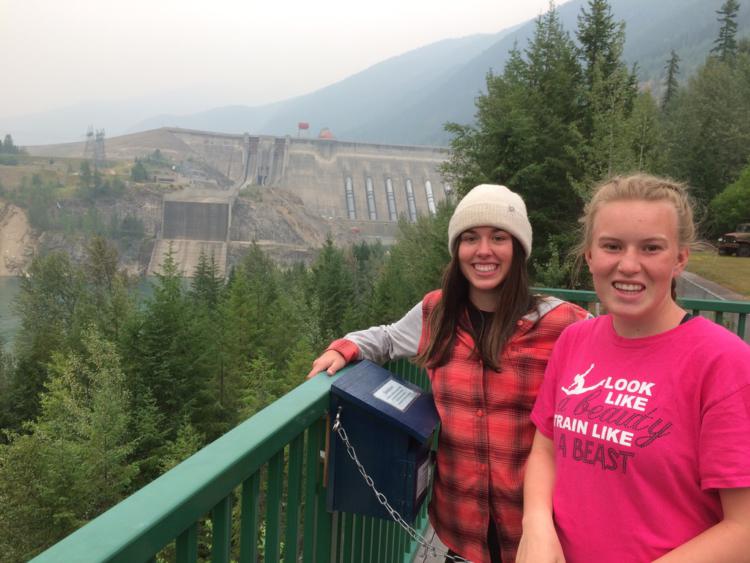 Local governments are doing important work to ensure the voices of basin residents are represented in treaty modernization and related domestic hydro issues. In addition to engaging with provincial, federal, and Indigenous governments, the Columbia River Treaty Local Governments Committee has published detailed consensus recommendations for a future where decisions are more strongly grounded in local needs.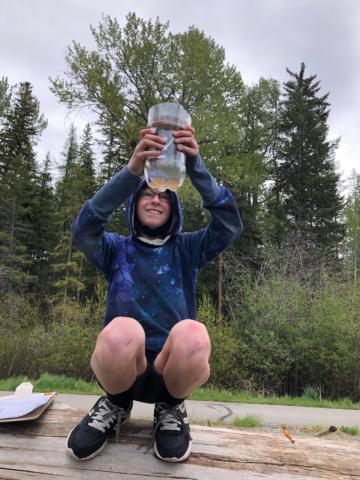 Meanwhile, the Colville Confederated Tribes, representing more than 3,000 Sinixt people, recently won a decade-long, precedent-setting case in the Supreme Court of Canada. While specific implications are still being worked out, the ruling generally affirms that Aboriginal Rights protected under Section 35 of the Constitution do not stop at the international border. The straight-line boundary between Manitoba and the Pacific Ocean was drawn by white men in Washington D.C. and London, who completely ignored Indigenous interests. Addressing this legacy is important for Sinixt people. Further afield, the R. v. Desautel case may empower Indigenous nations from coast-to-coast to reunite with more of their traditional territories.
People in the Columbia Basin are also stepping up to take more action on climate change. In the face of daunting challenges, innovative work like the Basin Climate Source (developed by Selkirk College and the Columbia Basin Trust), the Trust's new Climate Resilience Program, local Fridays For Future youth activism, and Wildsight's own Youth Climate Corps program are shining bright.
At Wildsight, we're passionate about place-based education that connects learners with current, real-world issues. Along with our own suite of education programs, we administer and deliver Know Your Watershed on behalf of the Columbia Basin Trust, which offers every Grade 9 student in the Basin the opportunity to learn where their water comes from, how we are all connected by the Columbia, and ways we can appreciate and steward water as a precious resource. Now, in light of the dynamic forces shaping our watershed, we are releasing a new set of Columbia Basin education resources.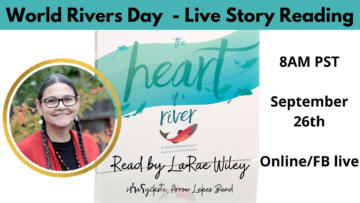 Out now is the second edition of The Heart of a River, a unique story about the Columbia River, salmon, and the Sinixt people for readers of all ages. Whether for your classroom or just yourself, captivating words by Eileen Delehanty Pearkes and stunning illustrations from Nichola Lytle will surely inspire you to find your own connection with this special place, its history, and future.
Re-releasing this book, following the completely sold out first edition, has been a joint effort of the authors, Wildsight, and the Sinixt people of the Colville Reservation, with generous support from the Columbia Power Corporation and the Columbia Basin Environmental Education Network. Proceeds from book sales support local youth to attend Wildsight's Columbia River Field School. Order your copy today from the Outdoor Learning Store while supplies last. And join us on the morning of September 26th — World Rivers Day — for a live book reading with Sinixt language teacher LaRae Wiley.
And stay tuned for more. Next month, we will release Teach the Columbia: a free, online curriculum package for educators wanting to connect students with engaging, interactive lessons about the Columbia River Basin. Teach the Columbia is primarily aimed at secondary school learners but should also be adaptable for college classes with many identified curriculum links. Eleven lessons span geography and history, ecology and hydrology, engineering and economics, and resource management and politics. We've designed the package so that educators can pick and choose pieces or tackle the whole thing. Together, the lessons offer a compelling narrative arc that concludes with helping students find ways to share their own voices in discussions about their future.
We hope you'll join us in connecting more young people with the issues facing our region today. And perhaps we'll even see you out on the water! Public health conditions allowing, we're planning to re-launch the Columbia River Field School next summer after an unfortunate two year hiatus. Plus, after many requests from adults, we're dreaming up field schools designed specially for educators and other groups. Stay tuned!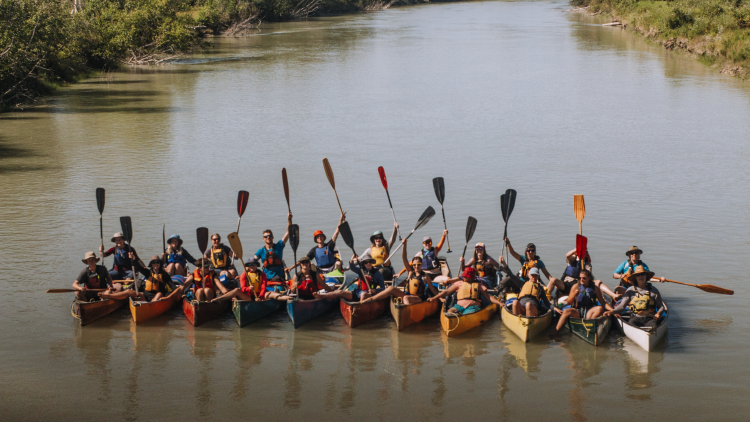 Beloved by educators and embraced by readers, The Heart of a River by Eileen Pearkes is BACK IN PRINT.This story of the Columbia River…
Join us