Applications are now closed for the 2020 Youth Climate Corps. Thank you to all who applied! Stay tuned for 2021 opportunities.
Climate change is the greatest challenge of this generation. Wildsight is launching the Youth Climate Corps (YCC) to empower young people to inspire and implement solutions to the climate crisis through targeted employment, training, mentorship and personal leadership development.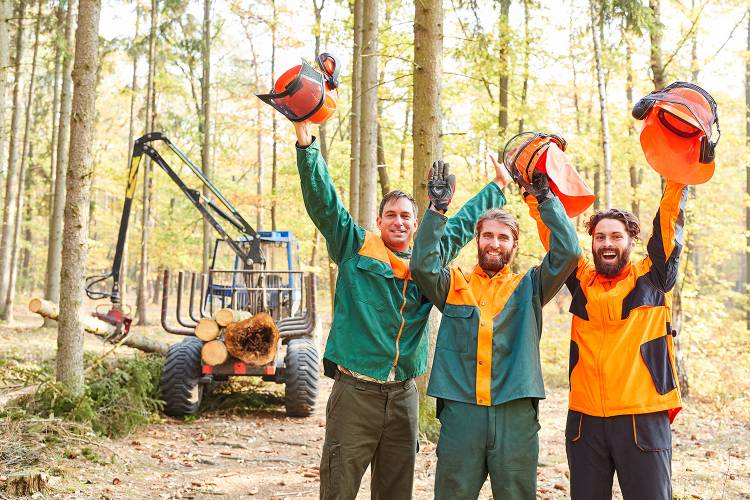 Our inaugural YCC crew will be based in the West Kootenay region surrounding Nelson. From mid-September to mid-January, fifteen crew members ages 19 – 29 will engage in a variety of projects related to both climate mitigation and adaptation including community wildfire risk reduction, local food security and sustainability, energy efficiency and sustainability, and youth leadership. Along the way, the crew will train in both "hard" and "soft" skills beneficial for future careers that are both personally fulfilling, and help our society meet the climate change challenge.
Following the debut of this inaugural West Kootenay crew, Wildsight will work toward enabling similar projects in other locations across the Columbia Basin.
Crew members will receive an $8,000 stipend for their participation and completion of this program, in addition to extensive training, mentoring, and work experience. In most cases, crew members will be responsible for providing their own personal work clothing/supplies, food, and transportation – though YCC will provide some specialized safety gear and food during special training retreats.
YCC activities will follow all applicable COVID-19 precautions/procedures.
Participating in the Youth Climate Corps will be a near full-time commitment. Crew members can expect to have most weekends (and occasional weekdays) off. Crew members will also enjoy a two week winter holiday from December 18 – January 3. The program will begin in mid-September (details below) and conclude on January 15.
Is the Youth Climate Corps right for me?
Prospective crew members should:
• Like to learn
• Be self-motivated, hardworking, and adaptable
• Be respectful and community-minded
• Enjoy outdoor physical work
• Enjoy working in a team
• Have a strong interest in various dimensions of climate change and climate action
• Be 19 – 29 years old (as of September 21)
• Be currently unemployed or precariously employed (i.e. employed seasonally, casually, part time, or at risk of losing your employment)
• Be willing to commit to a four month, full-time program
Applications are now closed for the 2020 Youth Climate Corps. Thank you to all who applied! Stay tuned for 2021 opportunities.
For more info, please contact Graeme Lee Rowlands (Program Coordinator) at graeme@wildsight.ca. You can also leave a voicemail for Graeme at 250.427.9325 extension 230.
Substantially funded by the Government of Canada through the Canada-British Columbia Workforce Development Agreement.

Additional funding provided by the Kootenay Career Development Society, Regional District of Central Kootenay, and other project partners.