We are thrilled to announce a new member of the Wildsight family. Please join with us as we welcome our brand new branch in Revelstoke, BC!
Revelstoke is a special place, nestled in the wild beauty of the Inland Temperate Rainforest (ITR). The Selkirk and Monashee mountain ranges define the geography here, while at valley's bottom, the vast Columbia River winds its way through town.
But unchecked backcountry recreation and continued logging encroach further into the adjacent wilderness and upon wildlife habitat.
The North Columbia Environmental Society (NCES) has worked to protect this wilderness for more than 20 years, representing the environmental issues that concern residents of Revelstoke. With a mission that aligns with Wildsight, the two organizations have long stood together in support of wilderness protections.
Sarah Newton has been an NCES board member for more than 10 years. In that time, she has seen an exponential increase to development and industrial applications near Revelstoke.
"Over the years, the level of issues threatened to become overwhelming, with pressures on a resort community, pressures on the backcountry and frontcountry," says Newton.
Current NCES president Kent Christensen agrees. "With an increase in development in Revelstoke, some of these issues just became really, really big."
During the summer and fall of 2020 it became apparent that the volunteer-run organization no longer had the resources to meet the issues facing the landscape.
"We found it challenging, and defeating," recalls Christensen. "We didn't feel like we were giving these issues the justice they deserve."
Through the years, there had always been a good relationship between our two organizations. Wildsight already has a presence in Revelstoke, through our environmental education programs and more recently with our focus on the logging that threatens Argonaut Creek – critical caribou habitat in the heart of the ITR. Newton suggested approaching Wildsight about the possibility of the NCES becoming a Wildsight branch.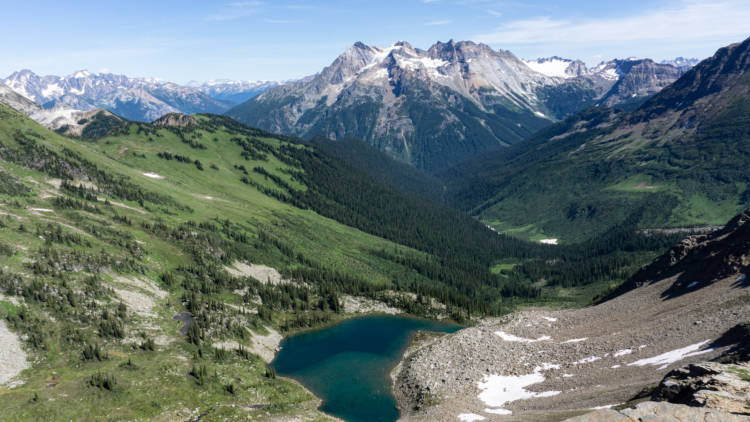 "Wildsight does such good work, we thought it would be a good opportunity to explore," shares Christensen.
The idea was floated to the NCES board and subsequently its members, who unanimously supported the merger. Wildsight's existing branches also backed the move. On Monday, January 25, a decision was made by the Wildsight Regional Board of Directors to support and enthusiastically welcome the formation of the Wildsight Revelstoke branch.
Casey Brennan, Wildsight director and longtime member reflects, "The NCES has a history of doing great work in their community, and delivering programs, and understanding what it takes to conceptualize and describe and fund and deliver programs for their communities1. I have confidence in these same folks being able to continue on in that good work as part of the Wildsight family."
Revelstoke joins our established autonomous branches in Golden, Invermere, Kimberley / Cranbrook, Creston and the Elk Valley. With a Wildsight branch in Revelstoke, there will be greater capacity to undertake effective work on sustainable community development, large landscape conservation, and critical habitat protection.
Robyn Duncan, Wildsight Executive Director, is excited about the addition of the Revelstoke branch.
"The more we can work together to address the environmental crises we face, the more effective we will be in finding real solutions. I look forward to continuing the great work of NCES and working with the community of Revelstoke."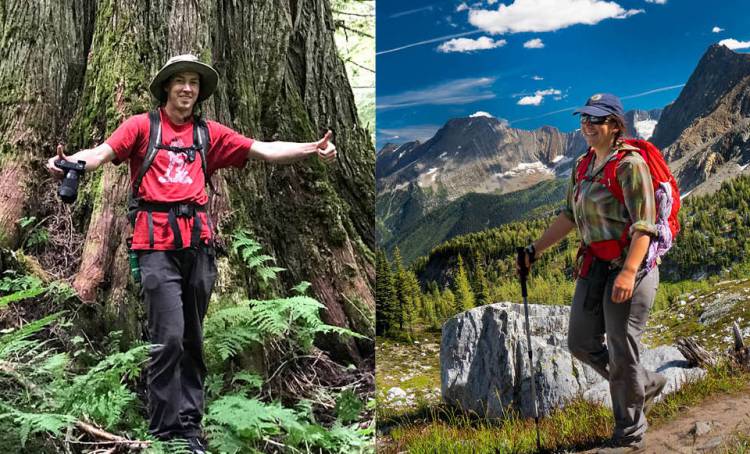 NCES has organized bike swaps, promoted local food initiatives, and offered stewardship programs for kids and teenagers, on top of the myriad environmental issues that arise from a burgeoning tourism community. In the past few years, NCES has been advocating for a backcountry recreation access management plan, bringing diverse stakeholder groups together to work on a joint plan. And most recently, they rallied the community to protect an iconic Revelstoke mountain, Mt Begbie, from resort development on a fragile subalpine wetland.