Welcome to the Wonderful World of Plants!
The Plant Awareness Project aims to create opportunities for people of all ages to recognize and further appreciate the plants around them. With this in mind, 23 interpretive plant signs were created and mounted on existing structures near living specimens of the plant along with overview signs of all 23 plants.
This video will show you around the signs and the plants:
Please see map below for locations of signs behind the schools.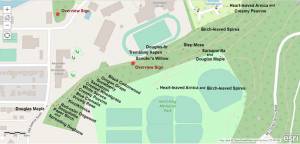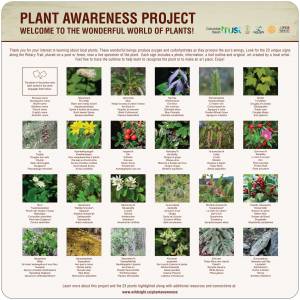 Two overview signs have also been created and mounted on the chain-link fence inside Dirtland (the former Horshoe Club site) and behind the ice arena. These signs show all of the 23 photographs from the individual plant signs plus the scientific name and names of each plant in 6 languages: Ktunaxa, Secwepemc, Michif, Blackfoot, French and English. Learn more about these languages and how First Peoples use plants.
The individual smaller signs aim to draw attention to the plants and open doors to more learning. Each 20 cm x 32 cm sign has a unique representation created by a local artists (Artists' Statements), a photo of the plant (Photographers' Statements), the plant name in English, brief information about the plant's uses and roles in the ecosystem plus an outline of the leaf which can be easily traced, making the signs interactive. Click here for the backstory and people behind the project.
We hope that teachers will make use of these signs to bring their students outside. Anyone can trace the leaves and other outlines on the signs to make art pieces and to help with recognizing the plant. Learning about plants touches on many parts of the curriculum from the 3Rs to biology and art. Learn more about the featured plants and the many other plants in the area.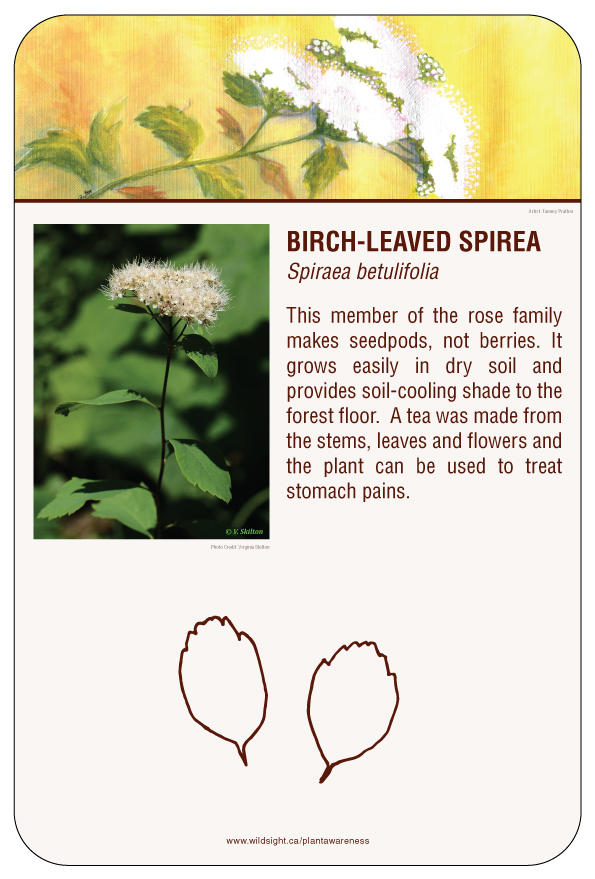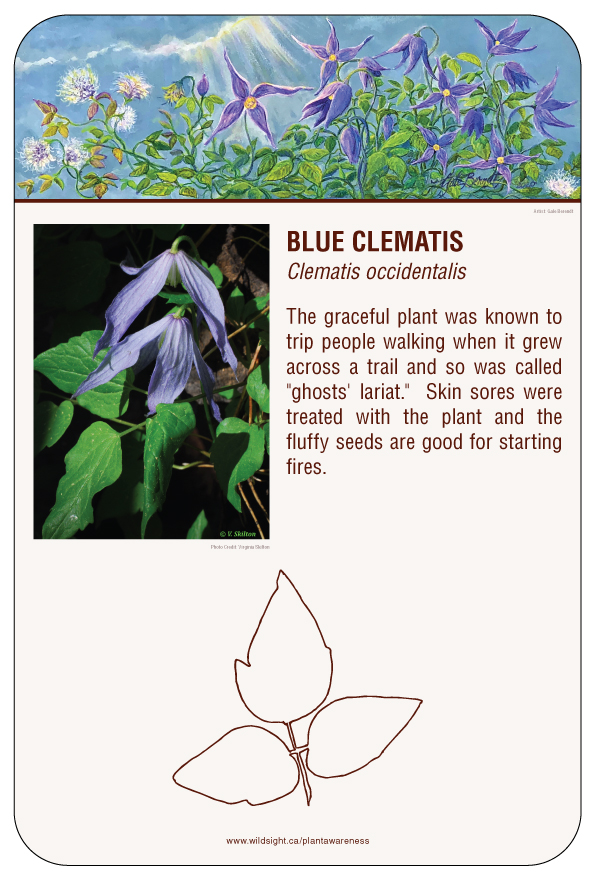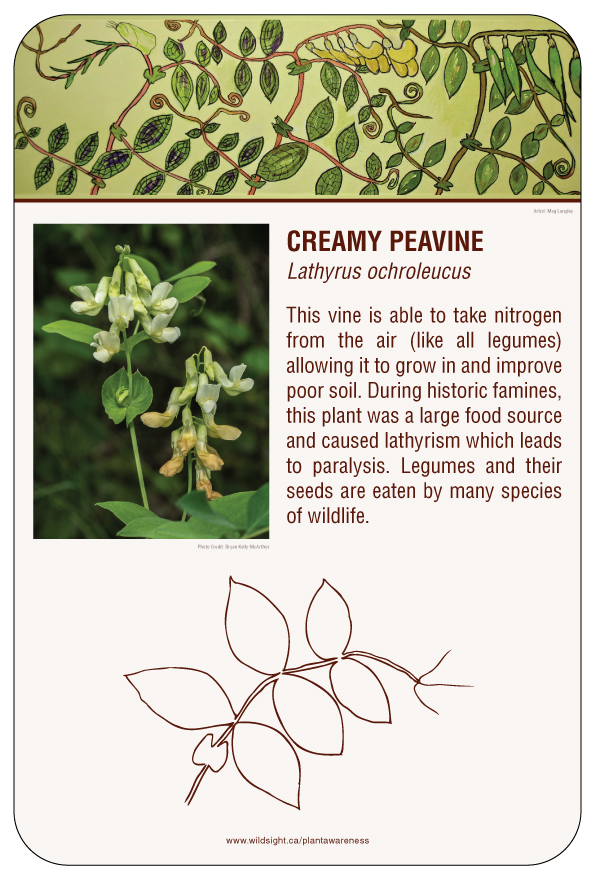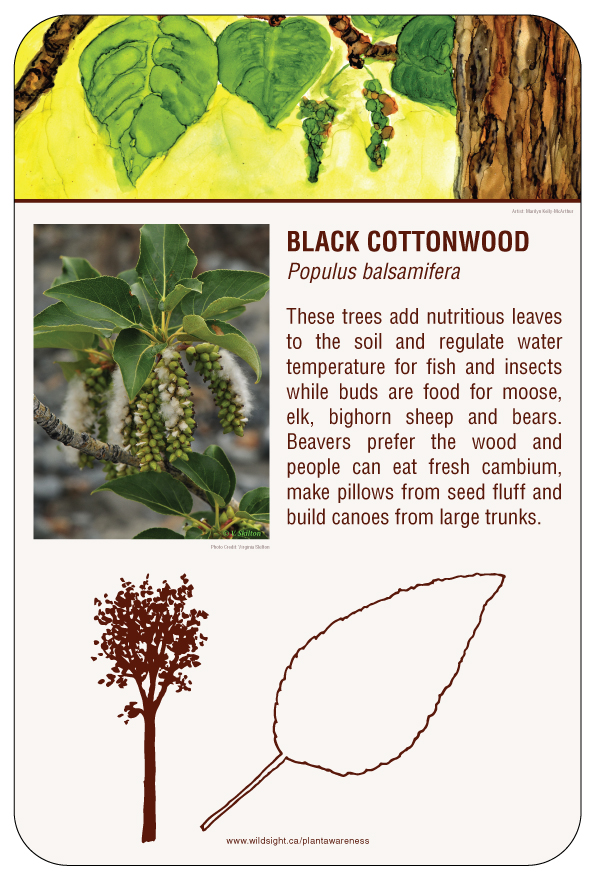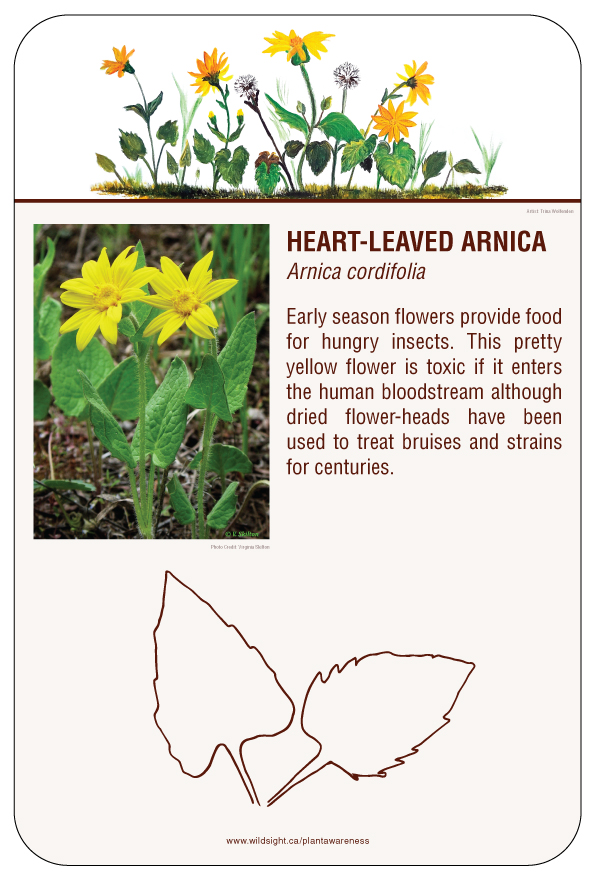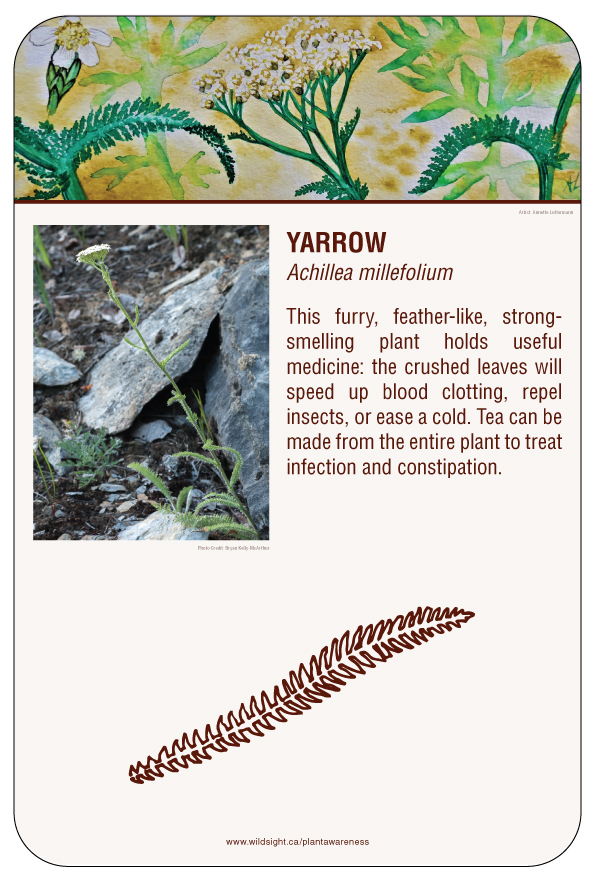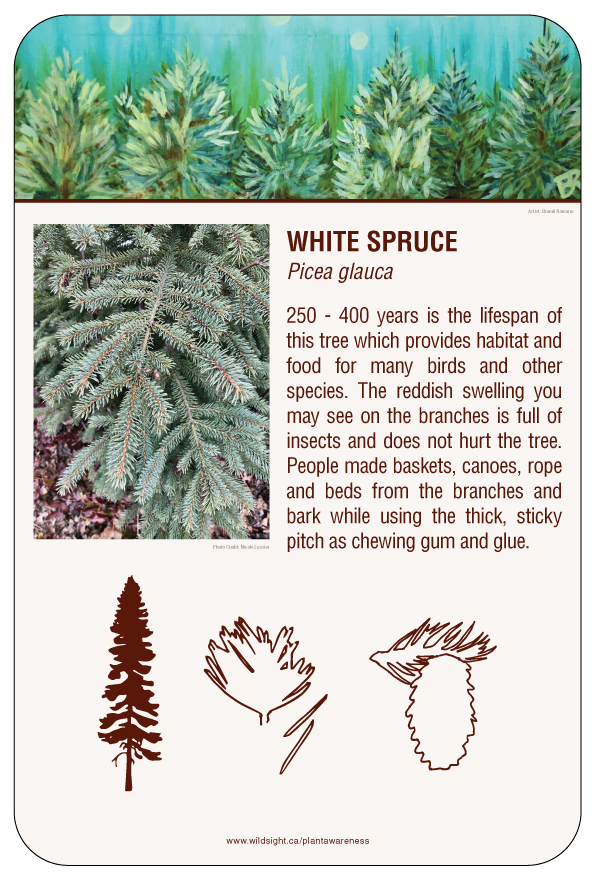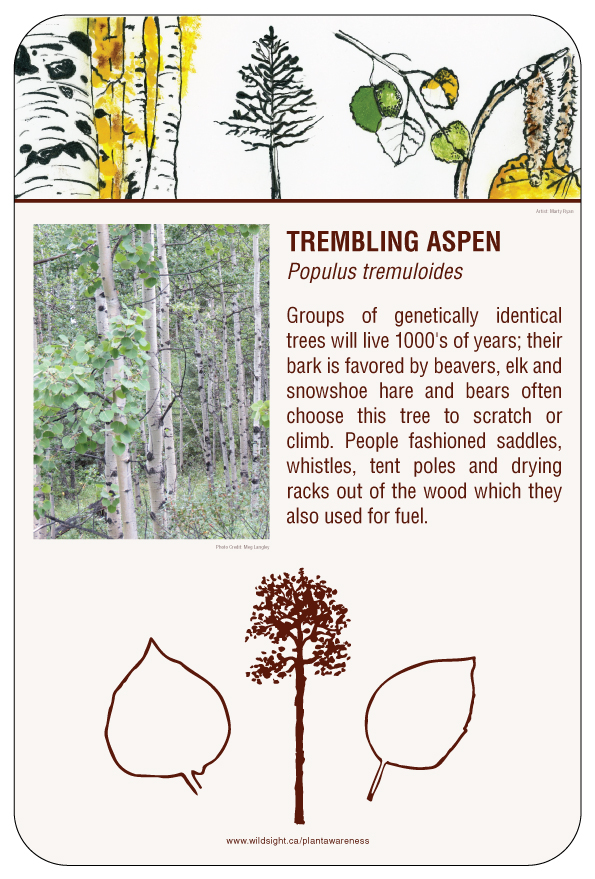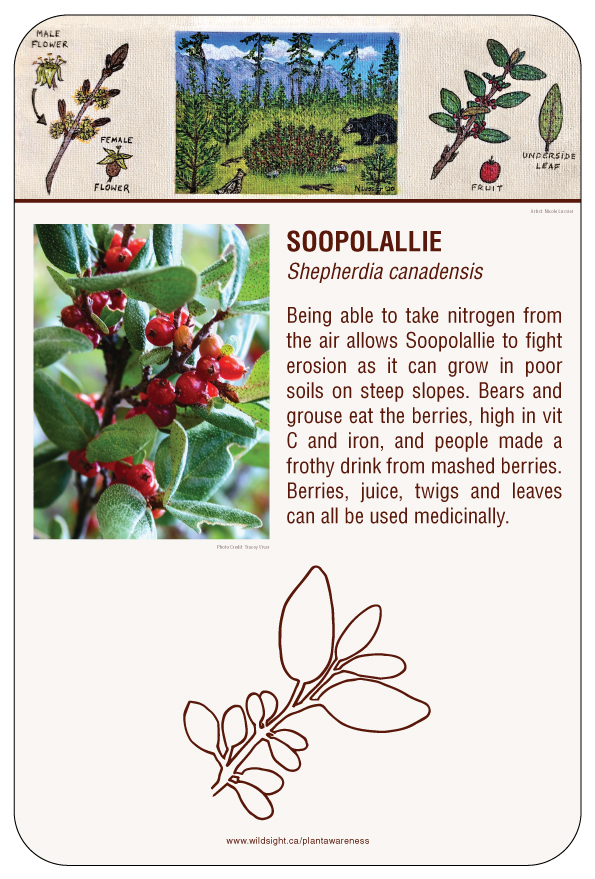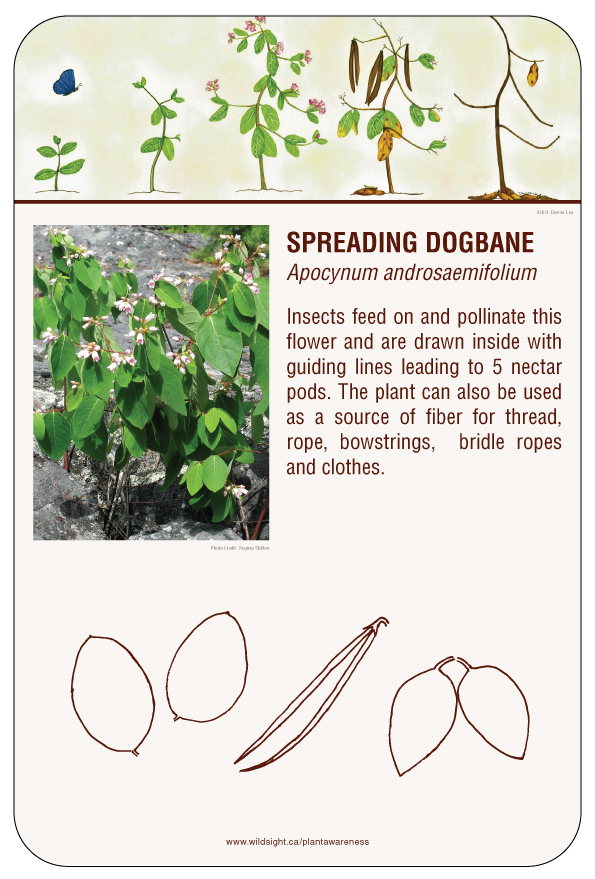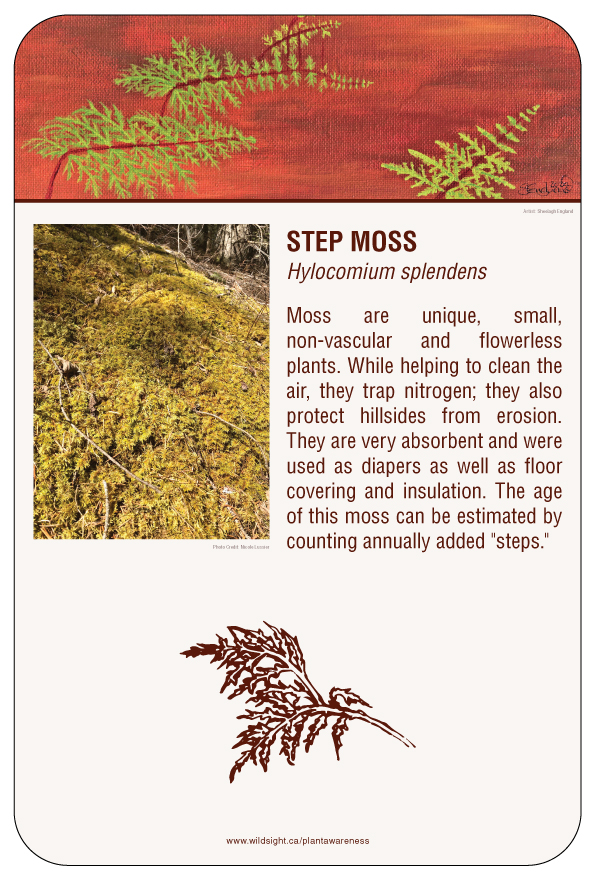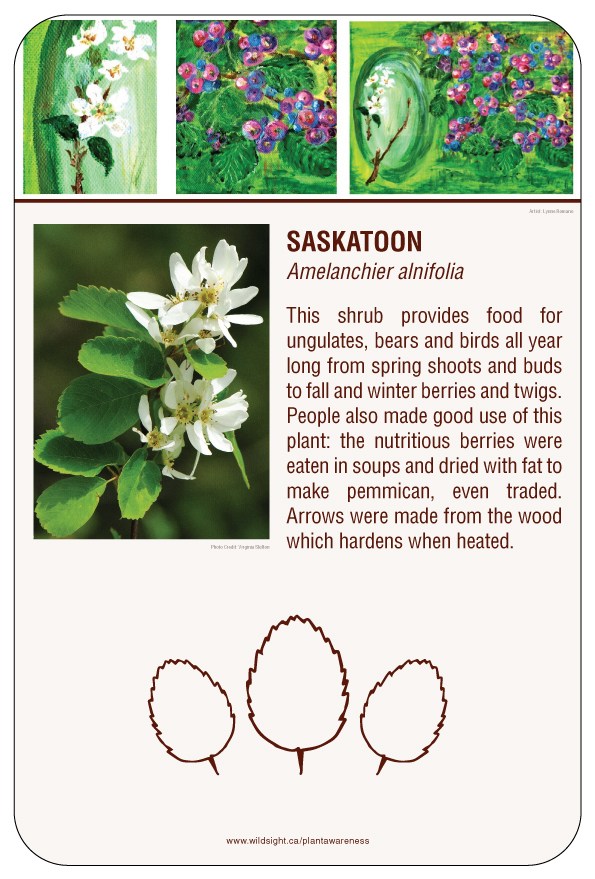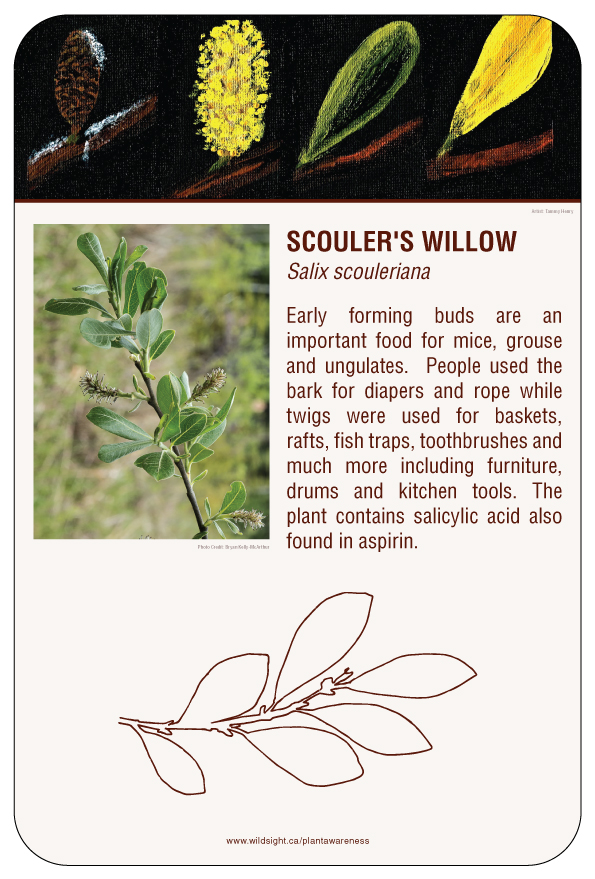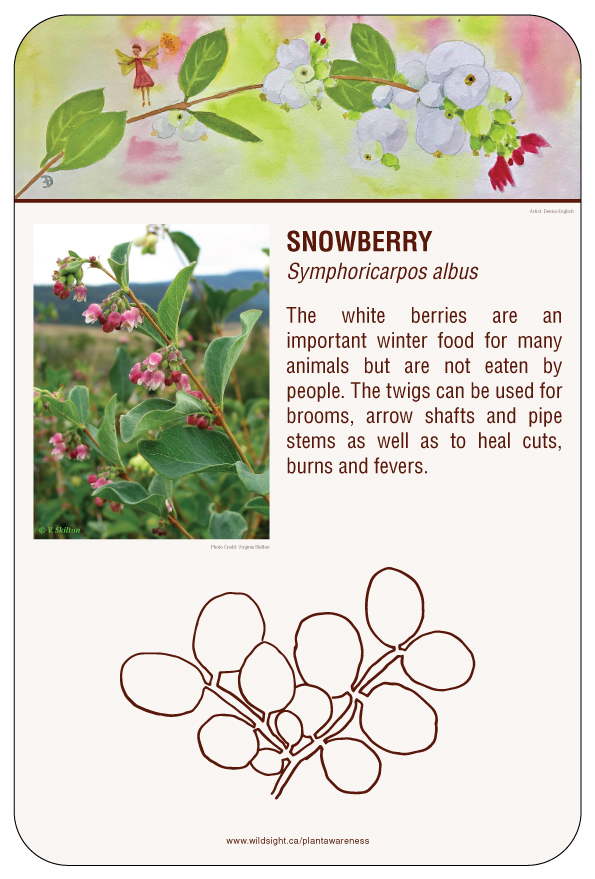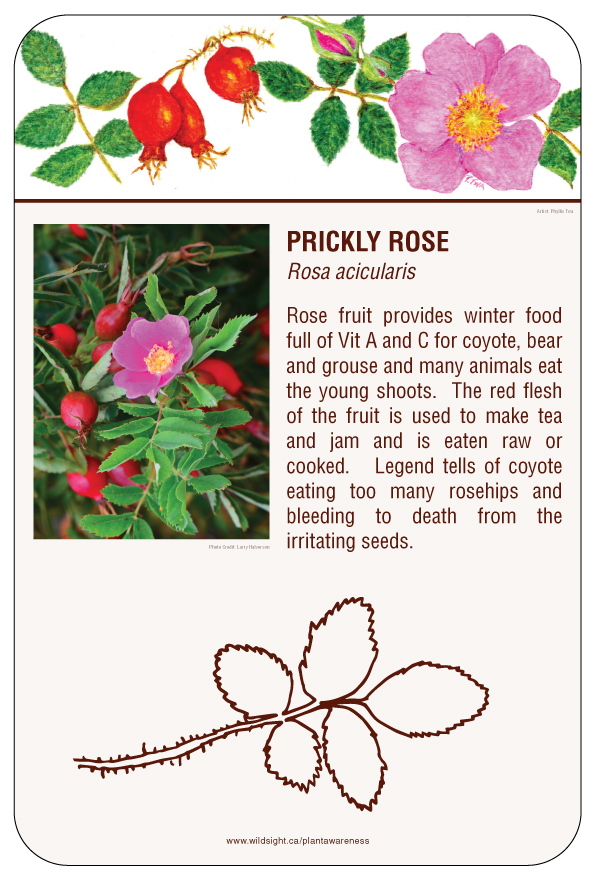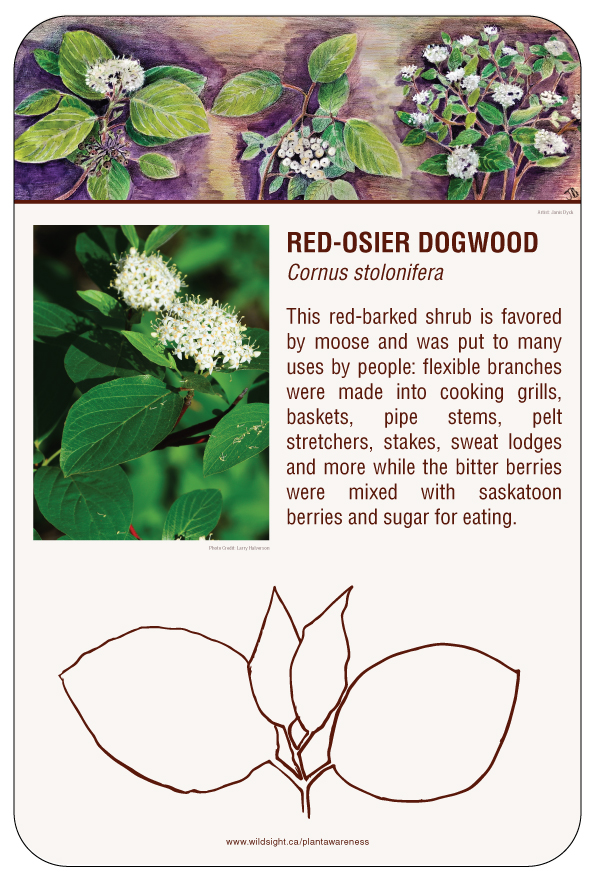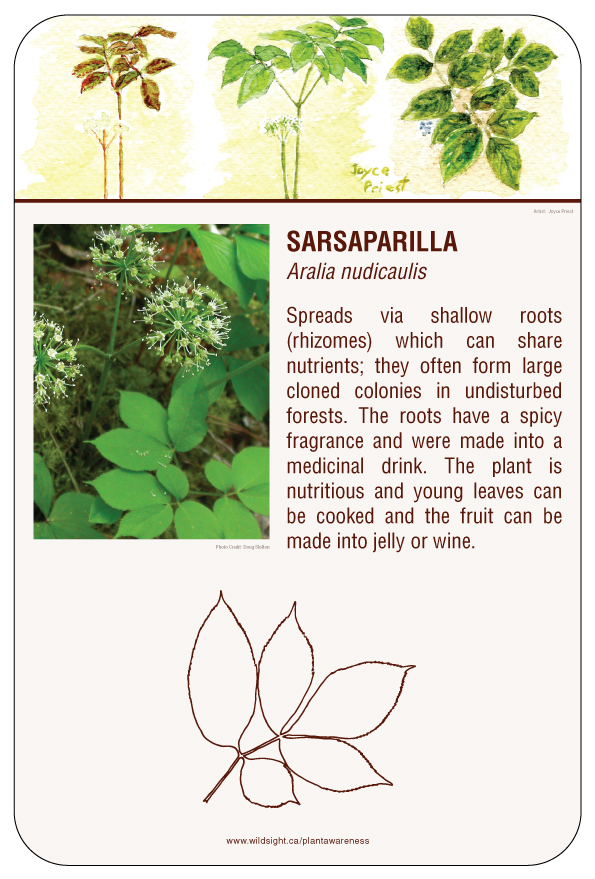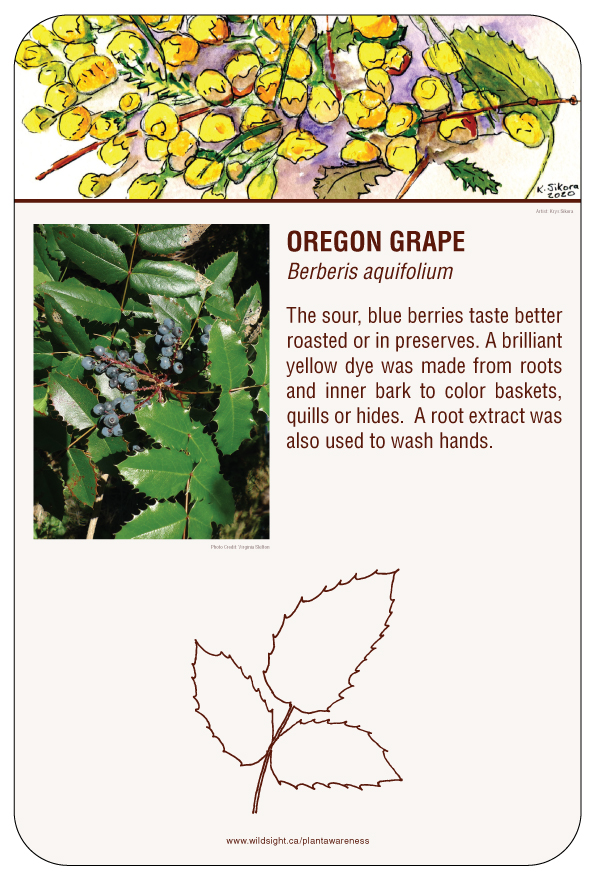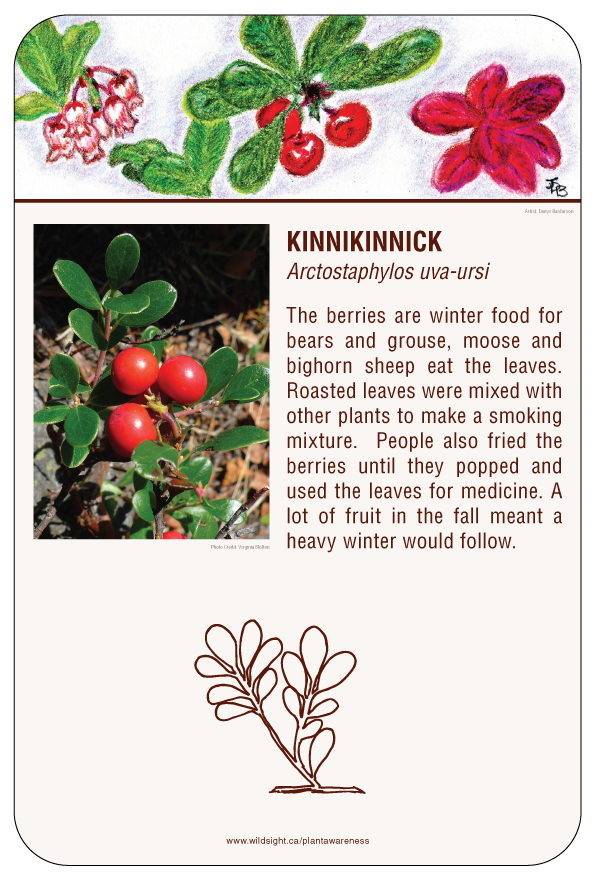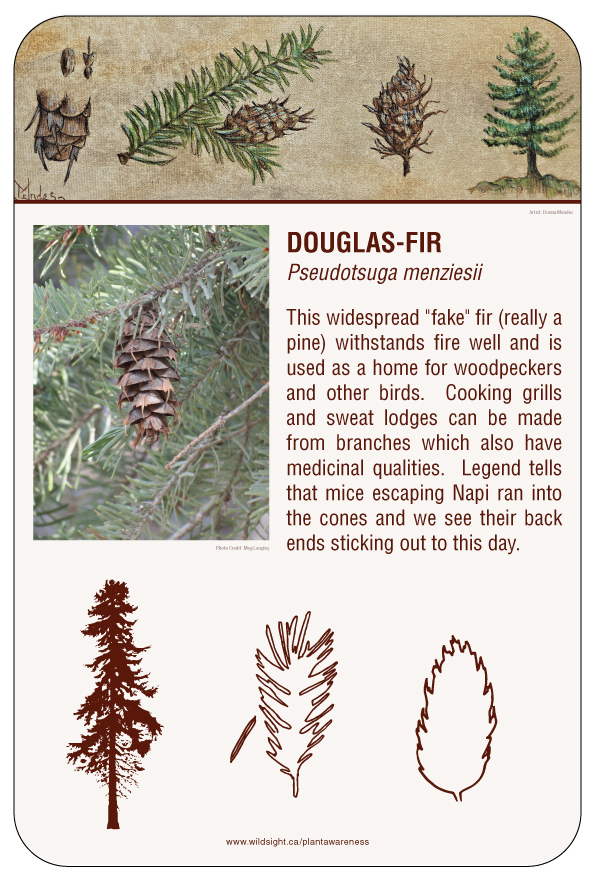 Download and print these Colouring pages:
Birch-leaved Spiraea Colouring Page
Black Cottonwood Colouring Page
Crested Wheatgrass Colouring Page
Heart-leaved Arnica Colouring Page
Red-osier Dogwood Colouring Page
Scouler's Willow Colouring Page
Spreading Dogbane Colouring Page
Trembling Aspen Colouring Page
Or print them as documents,Plant Colouring Book Birch-leaved Spiraea to Step-Moss 20 pages has the first 20 pages and Plant Colouring Book 2 Trembling Aspen to White Spruce 3 pages has the last 3.
The Plant Awareness Project was made possible by generous support from Columbia Basin Trust, The Town of Golden, Rotary International and the Parent Advisory Council at Alexander Park Elementary School.
We also thank the Golden Star for their reporting on this project and encourage you to read their articles:
Golden Star Article May 14, 2020