Wildsight Golden believes a key component of environmental stewardship is managing our waste appropriately, especially reducing plastic waste. We have embarked on an ongoing project. As we add components, they will be recorded here.
The first step is a series of newspaper articles bi-weekly. Here they are:
Reduce, Reuse, Recycle – Curbside Recycling
I have been working towards a low waste lifestyle for a few years now. It started with some trips to developing countries and concern about the plastic waste that I saw in the oceans. It made me sad and angry and I decided that I had to take some personal action.
As I move about our community, I hear a lot of concerns regarding waste. A lot of other people want to contribute to a cleaner planet. I thought I would do some research and share what I know.
I want to thank the Golden Star for publishing this information and thank you to the board of Wildsight Golden for their support in my position as the outreach coordinator.
Now that the introduction is out of the way, the first concern that I have been hearing from people is confusion regarding recycling in Golden. What can go in the curb side bins and what must be taken to the depot?
Keeping in mind that Recycling is deliberately down the list in the order of Reducing waste, it is the easiest way to start. It is also a good way to understand what you are producing for waste. It's a great way to start setting goals for change.
Within the Town of Golden, we have our blue recycling bins. The first rule of these bins is that they can only take clean waste. This means all items in the bin must be washed. If there are dirty cans or greasy plastic or contaminated cardboard (think pizza boxes),
this can turn an entire load of recycling into garbage. Don't be that person!
Click on the above link for the full article
Reduce Reuse Recycle – If it doesn't go in the Blue Bin, where does it go?
There are many other household items that don't go in your blue bin that can also be recycled.
Waste containers can be in this way:
curbside recycling
recycling that needs to be dropped at the depot
a small box for batteries
a small box for printer cartridges
a pail for compost, we will talk about compost in the next article
a bag for the thrift or consignment store
a box for all other items that may be more complicated
and lastly a garbage can, which can be lined with newspaper and then use paper bags to collect garbage.
Click on the above link for the full article
Zero Waste project 3
Zero Waste project, Reduce Reuse Recycle – Other Recyclables
Almost everything you use in your home can be recycled. Some things go in our curbside bins and a lot of other items go into the bins at the Recycling Depot.
In last week's article it was outlined systems to organize waste in the home. It does take a little bit of organization and energy, but it is worth it to limit waste. Setting goals is important and a good first is to reduce garbage to one little bag per week. Starting with recycling as much as possible and attempting to limit purchases to things that could be kept out of the landfill is a great first step.
A whole bunch of other waste can be diverted from garbage cans and the landfill. Most household items should not be disposed of in the garbage.
Click on the link above for the full article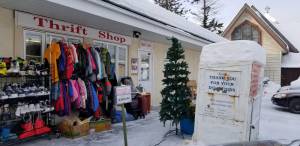 Reduce Reuse Recycle – Reuse lots of stuff
The last few articles have been focused on recycling. Recycling is an easy way to start to feel better about managing waste. There is a specific reason, though, for the order of the three Rs. Reduce and Reuse come first for a reason.
Recycling is great! However, reducing and reusing are the best ways to help the environment and the bit bonus of this "R" s is that they also save you money. This article is going to start with reusing things.
In previous decades, many household managers were very thrifty. People washed out their plastic bags and used them again and again. They also re-used the paper towels used to wash windows and mirrors to clean up messes later, then when they were too dirty they were thrown away. People did not believe in single use items.
Click on the link above for the full article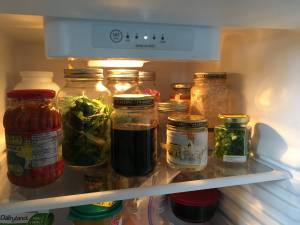 Reduce Reuse Recycle – Reuse Jars and glass
This week, the theme of reusing products continues. Working toward zero waste means minimizing purchases of items that are packaged in plastic. This is so difficult, but two alternatives are to make it yourself or buy things that are packaged in other materials instead, such as glass.
Many products come packaged in glass. Glass is a better alternative because it doesn't degrade like plastics do so it can be used again and again. When you recycle glass it is sorted by colour, washed carefully, and then crushed, melted, and molded into new bottles and jars.
Click on the link above for the full article
Reduce Reuse Recycle – Outside the Home
There has been a lot of chatter around the world lately about banning single use plastic bags. Thailand has banned them. London has banned them. Vancouver is looking at banning them. Many states and provinces are thinking about banning them.
Single use plastics are convenient, and often used outside the home. We've all been guilty of grabbing a to-go coffee or a bottle of water in the drive through before work, or ordering takeout with little thought of the plastic cutlery that it comes with. And while most people own a reusable water bottle, coffee cup, and some grocery bags, how many of people own produce style bags and glass or metal straws? Even fewer people carry reusable cutlery and bring their own containers for leftovers and takeout at restaurants.
Standing in a line up at a store you can still see that half the people are still buying flimsy plastic bags. Carrying reusable grocery bags in your car, your backpack, or your bike is a good way to ensure they are always with you. There are excellent choices that fold into a tiny little pouch or pocket that can be carried easily. These can be often purchased at your local dollar store.
Using mesh or linen produce bags to purchase your vegetables, fruit and bulk items can also be a time saver. A moderate initial investment can give you an attractive bag which can often store your produce in an environmentally friendly way. Many fruits and vegetables need that breathing space that a plastic bag doesn't have so your produce may also last longer.
Another option with shopping is to bring containers to be refilled. Most grocery stores can weigh the container and then weigh it full, saving time at home.
Keeping a reusable cup, water bottle, straw, cutlery and container for leftovers with you, in your car or backpack, will ensure that you have these items when you need them. Just remember to tell servers that you have your own cutlery, straws or refillable containers when you order.
Most gas stations and restaurants will refill your water bottle with tap water if you ask.
Everyone can use their purchasing power to reflect their values regarding single use plastics. Even if a store cannot refill a reusable container, the more people who ask to do this, and give feedback, the sooner stores will figure out to give you what you want. Go places where they can refill your containers or use environmentally friendly products. You can buy things with less packaging and refuse to buy things that have too much. Remember, people may be watching, and having a discussion about why you are doing what you are doing, and you may influence others to think about their decisions.
We can make new habits one at a time. Reduce is the first principal of the three Rs.
Please feel free to email me at Golden@wildsight.ca to give me feedback on this article and share your ideas and questions regarding Reduce, Reuse, Recycle.