The Town of Golden has long experienced poor winter air quality due to the deep valley topography trapping local emissions. Although conditions have improved over the years, the 2021 BC Lung Foundation Annual State of the Air Report Iisted Golden as one of the communities that had exceeded the annual average PM 2.5 objective for BC.
In 2006, an emissions inventory completed for Golden identified wood burning for residential heating as a major contributor to high particulate matter levels in the community (Figure 1).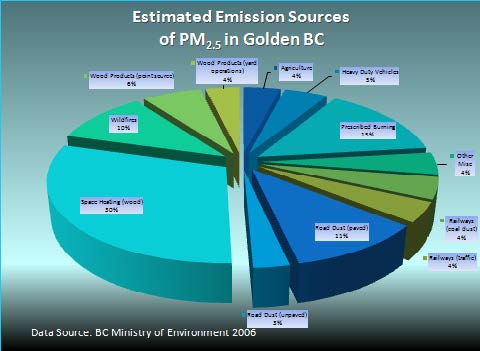 Figure 1 Residential wood heating was identified many years ago as a major
source of PM2.5 contamination in the Golden Airshed
The relative contribution of various sources of emissions may have changed to some extent with possible increases in the transportation sector. However, wood stoves continue to be a significant contributor to poor air quality in Golden during the winter months. Exposure to fine particulate air pollution is associated with headaches, irritated eyes and throat, increased incidence of irregular heartbeat, increased risk of heart attack and stroke, worsening of conditions like COPD and asthma, irritated airways and reduced lung function.
Golden and District Wood Smoke Reduction Program Details
The Wood Stove Exchange Air Quality Rebate Program is administered by Wildsight Golden for the purpose of improving local air quality and reducing greenhouse gas pollution. It is supported by grant funding from the BC Ministry of Environment and Climate Change.
Between June 1, 2023 and December 31, 2023 residents of Golden/CSRD Area A who heat with an older wood stove can apply for a rebate to install an electric heat pump, wood pellet stove or new *CSA/EPA (2020) certified wood stove. Wildsight Golden is partnering with Kardash Plumbing and Heating and Parky's Heating and Cooling to offer this program. All new appliances must be purchased and installed by either of these participating retailers in order to qualify for the rebate.
The rebates are as follows:
**Heat pump- $1000
***Wood Pellet Stove- $750
***CSA/EPA certified wood stove- $500
*CSA/EPA certified means that the wood stove meets certain requirements for air pollution reduction and cleaner burning fuel standards.
**If you are applying for a rebate for a heat pump, you are permitted to keep your old wood stove as a backup heat source when the power goes out or when it gets too cold. Different models of heat pumps work well at different temperatures. Talk to your local retailer for more information. If you install a heat pump you are allowed to keep your old wood stove even if it is not CSA/EPA certified. However, if you decide to get rid of your old wood stove you can qualify for an additional $300 bounty. Rebates for heat pumps can be combined with federal rebates for heat pumps through the Greener Homes Grant. You will also need to sign a pledge stating that you will only use your wood stove when the power goes out or when it gets too cold that your heat pump does not provide adequate heat.
***If you are purchasing a wood pellet stove or CSA/EPA certified wood stove, you will qualify for a rebate only if your old wood stove is not CSA/EPA certified. Your old wood stove will also have to be destroyed and cannot be reused. You must take photos of the old wood stove in place before removal as well as photos of the new stove after it has been installed and submit these with your application for a rebate.
View Vouchers_Air Quality Rebate Form , they must be picked up at Kardash Plumbing and Heating and Parky's Heating and Cooling, after purchasing your qualifying heating appliance.
See more information about the Provincial program here.
Thank you to the BC Lung Association for the funding: