By Wildsight Youth Climate Corps West Kootenay team
As Wildsight's Youth Community Ambassadors in the West Kootenay, our journey has been filled with eye-opening experiences and valuable training. Let's delve into our adventure so far!
Following a successful pilot Ambassador program with the City of Nelson last year, we've expanded our collaboration with the Regional District of the Central Kootenay (RDCK) for an even broader impact. In the first few weeks of the season, we've engaged with informative individuals and explored various programs and plans offered by the RDCK as well as learning more about the programs run through each of the nine member municipalities.
Working with local government staff, we've gained a deeper understanding of municipal and regional government. Coordinating efforts in an area the size of Belgium requires extensive partnerships and services to foster thriving communities.
We heard about the diversity of resource recovery options being explored including curbside organics in Creston, and the upcoming Pretreated Organics Diversion Program in Nelson. The latter is an initiative aimed to transform in-home waste management and reduce methane emissions using a Food Cycler. The device's ability to turn food waste into valuable soil amendment showcases the potential for waste reduction and resource optimization.
In addition to municipal led organics diversion initiatives, home composting is another important option for residents and the Community Ambassadors are happy to talk about how to do this successfully so as not to attract rodents or produce methane.
We've gained a wealth of knowledge about various programs, including Firesmart, which focuses on safeguarding homes and personal safety; WaterSmart, where we discussed water conservation and explored ideas like water metering and the use of drought-resistant landscaping, the Wood Stove Exchange Program, regional energy efficiency, and more.
This season, we're on the move, traveling to various locations throughout the RDCK to share waste reduction, water and energy-saving opportunities, and explore community resilience initiatives. So far our crew has been present in Castlegar, Creston, Kaslo, Nakusp and Nelson, engaging with residents, answering questions, and raising awareness about existing programs and initiatives. We're eager to listen to residents' thoughts and ideas for the future of their communities. Find us at your local farmer's market to say hi, ask questions, and discover the range of programs available to residents to increase resilience within your home and community.
We're excited to continue working alongside the RDCK and all municipalities to inform the public about these programs and contribute to their future success.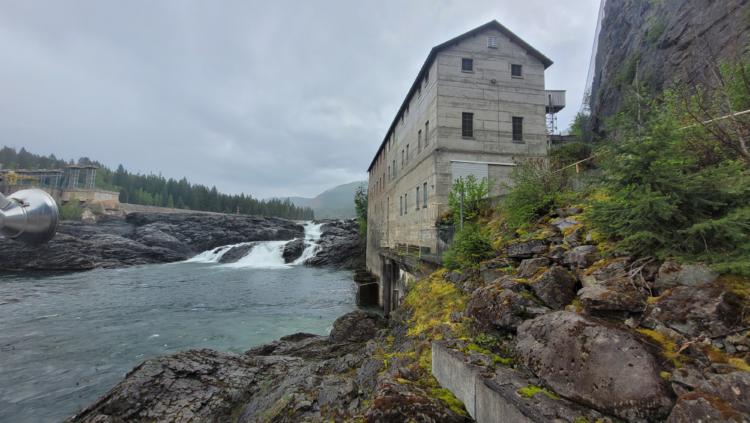 Working with municipalities
Our first public event was outside Nelson City Hall, where curious citizens stopped by to learn about the city's programs and how to get involved. We were able to share experience from our training which included a comprehensive tour of Nelson's sustainability initiatives. The Nelson Civic Centre, responsible for 30% of the city's carbon emissions, is undergoing a deep energy retrofit to reduce its environmental impact.
Visiting Nelson Hydro, we learned about their innovative efforts to maximize efficiency and clean energy generation through a pump storage system, addressing geographical constraints while striving for local renewable energy solutions.
A highlight was the Solar Garden, a community-focused project with 248 solar panels generating 68,000 kilowatt-hours annually. Residents contribute to a cleaner energy future for a nominal utilities fee, showcasing the power of collaboration.
Meeting the City of Nelson Climate & Energy Team, and our hosts Cecilia Jaques, Senior Climate & Energy Strategist and Mayor Janice Morrison, provided insights into the Nelson Next Plan and many ongoing initiatives.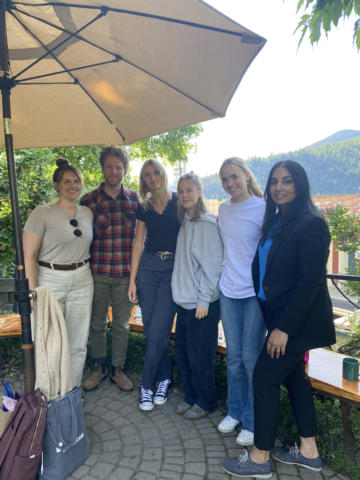 Meeting our Provincial Attorney General: Niki Sharma
Late last month, our crew had the exciting opportunity to meet with B.C's Attorney General, Niki Sharma. Ms. Sharma expressed her interest and excitement about the program, and was curious to learn more about the different opportunities and programs available through Youth Climate Corps.
The West Kootenay crew along with YCC West Kootenay coordinator Mel Lavery and Youth Climate Corps BC Executive Director Ben Simoni met with Ms. Sharma to discuss the program, and different possibilities for future YCC projects and initiatives.
Information booths
The YCC team will be traveling to different locations this season to share opportunities to reduce waste, save power, explore green alternatives and engage with citizens. Come find the team at your next community event to say hi, ask questions, or learn about what kinds of programs the RDCK and the City of Nelson has to offer.
Upcoming events posted on:
• Instagram
• Facebook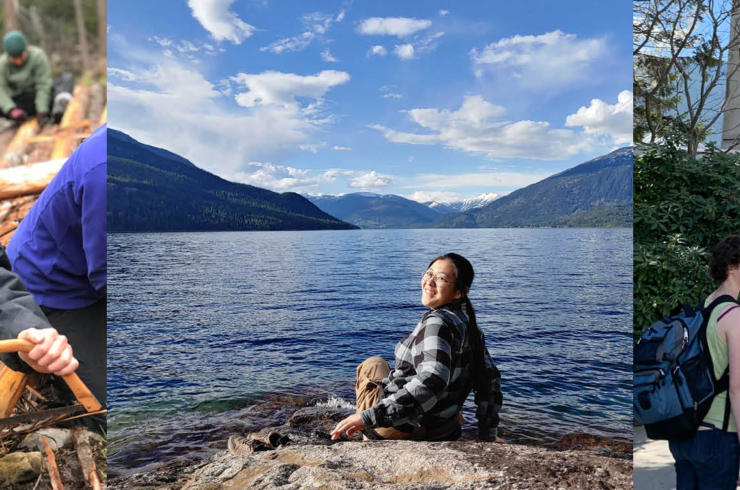 Hiring is now completed for the 2023 West Kootenay Youth Climate Corps. Thank you for your interest! This season the West Kootenay YCC will be…
Learn more