When we launched Youth Climate Corps (YCC) in 2020, we had many goals and dreams for what this program could become. We wanted the opportunity for skill-building, lesson-learning, and support-giving. We wanted a program that could inspire young adults to choose careers that support a sustainable future. We sat down with 2021 Youth Climate Corps crew member Tracey Mitchell recently to see how her time spent on Youth Climate Corps helped guide her to where she is today.
Wildsight: Can you start by giving us a little background about you?
Tracey: I'm 27 now and I grew up on a hobby farm in Alberta and then Abbotsford B.C. So much of my childhood was spent outdoors in all weather and I'll always be grateful for that.. Before I moved to beautiful Kimberley B.C. one year ago, I was living in downtown Vancouver. It has definitely been a huge change but I've fallen in love with the Kootenays.
Wildsight: What were you doing prior to joining the Youth Climate Corps?
Tracey: While I was living in Vancouver I had pursued one year of undergraduate study in biology before realizing I had no clue about what I wanted to do with that degree. Post-secondary education has always been important to me though so after taking some time to explore my interests more, I obtained a diploma in veterinary technology. This led to a very exciting career path but at the same time the global pandemic added quite a strain to workers in this field.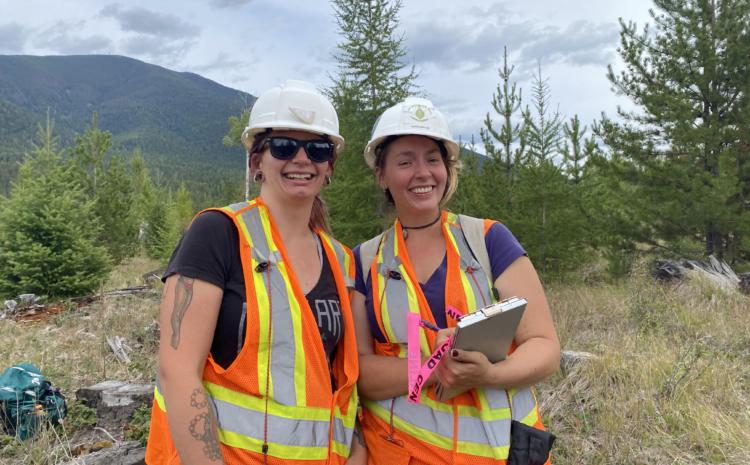 Wildsight: Where did you land after your time with YCC?
Tracey: Right now I'm working as an employee with Living Lakes Canada, a water stewardship NGO based in the Columbia Basin that focuses on the protection of freshwater. They have brought me on as a communications assistant and I was pleasantly surprised to find out that I have quite a lot of variety in this role. I communicate with our board of directors and the Living Lakes Canada team and I help manage our internal communications, but I also have the freedom to be creative. I write blogs, edit and shoot videos, design and create visuals, and manage our social media platforms. If you don't follow us then you should!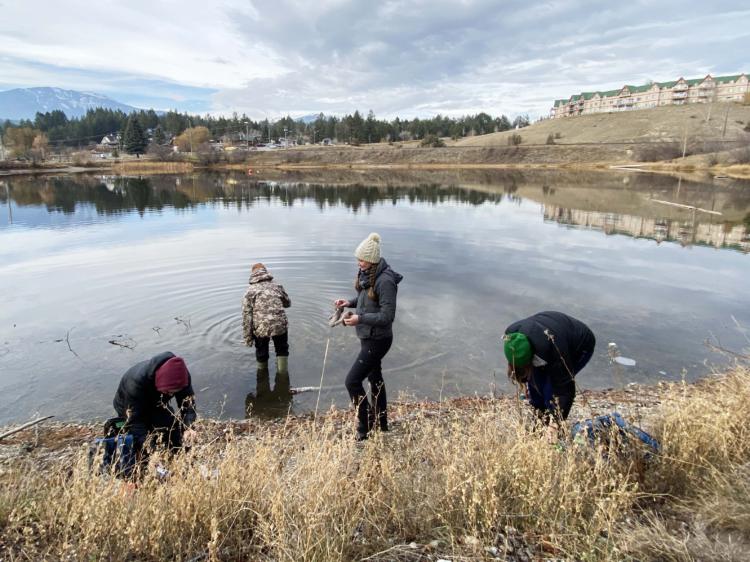 Wildsight: How did the job at Living Lakes Canada come about?
Tracey: The 2021 YCC program concluded with an 8-day training course facilitated by Living Lakes Canada. We were introduced to water monitoring practices, invasive aquatic species identification, and techniques for supporting beaver habitat development. Shortly after the program came to an end in mid November I was contacted by Living Lakes Canada's Deputy Director, Andy Miller. He asked me if I would like to come onboard as the organization's new communications assistant and I was over the moon. After our course together I was very excited to have the opportunity to become involved with Living Lakes Canada's work.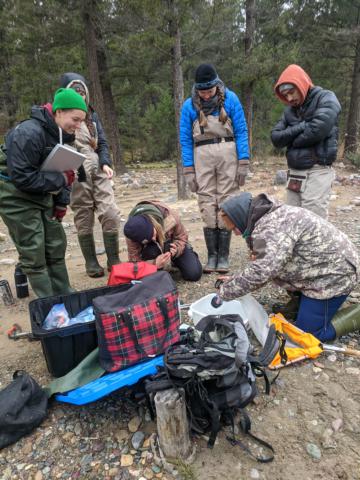 I am thrilled to say that while I was initially brought on as a contractor, Living Lakes Canada has recently invited me to join their staff as an employee. I am still in awe of the amazing work this NGO is doing for freshwater in Canada and I am so appreciative to be part of such an exceptional team of people.
Wildsight: How did your time spent with the YCC prepare you for your current role?
Tracey: My time in the YCC empowered me to think more about how I can act to serve the environment around me. Before working with the YCC I likely would have thought a position with Living Lakes Canada would be beyond my capacity but everyone I've met through the YCC and now in Living Lakes Canada has been so encouraging. I've been able to appreciate how pleased environmental scientists and professionals are when more passionate people support and take an interest in their work.
Wildsight: How did the experience of working in the YCC shape or change you?
Tracey: I realized how important it is to my physical and mental well-being to feel like I'm contributing meaningfully through my work. This experience also helped me to uncover a passion for understanding as much as I can about natural cycles and ecological interactions. I can very confidently say that my experience with the Youth Climate Corps has had a massive positive impact on me.
Wildsight: Is there anything else you'd like to share?
If you're questioning whether or not you should join the Youth Climate Corps, just do it. The people you will work with are some of the most supportive and caring people that I've met. There is so much variety in the types of experiences the program exposes you to and a lot of freedom to explore areas that interest you. I can't wait to see the Youth Climate Corps program go national one day soon!
As of publishing this piece Tracey has decided to resume her post secondary studies. Best of luck in your career aspirations Tracey; we're glad you were on our Youth Climate Corps team!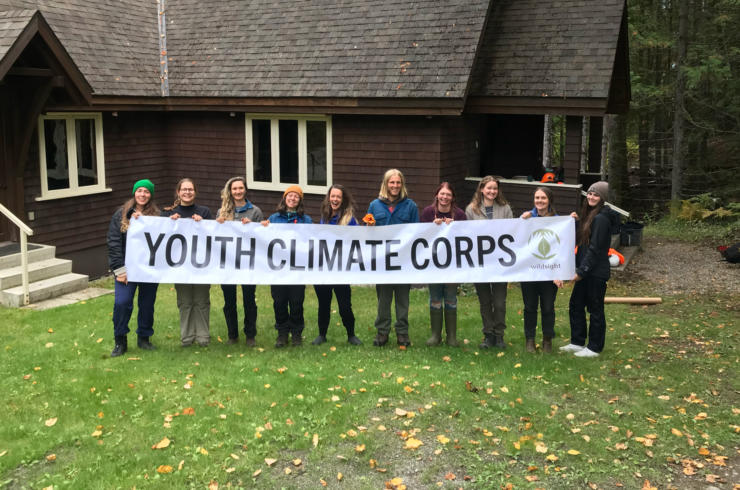 Wildsight's Youth Climate Corps exists to connect, inspire and empower young adults interested in making a difference for the greatest challenge of this generation: the climate crisis.
Learn more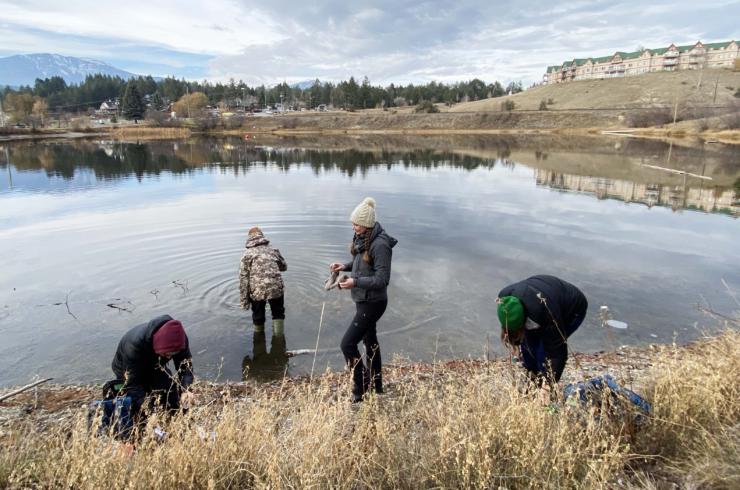 We watch a pair of beavers slip silently through the water. Their lodge is just below us, nestled alongside a bank of the Columbia Wetlands near Invermere, BC.  We've disturbed their quiet abode, but for a good cause.
Water monitoring work