Agroforestry is a concept in land restoration that could pave the way for a more secure, sustainable future. That's the goal of a pilot project underway in the West Kootenay.
Wildsight's Youth Climate Corps (YCC) is involved in the creation of an agroforestry project at Bannock Point near Silverton, on a site that had previously been thinned by the Slocan Integral Forestry Cooperative (SIFCo) to reduce the risk of wildfire. Agroforestry combines community-based forestry and agriculture, ultimately creating a seamless blend between forestry and food. Developed properly, agroforestry projects can improve soil health, carbon storage, increase food security, protect and create wildlife habitat, mitigate against future wildfire risks and bring social, physical and economic benefits to the community.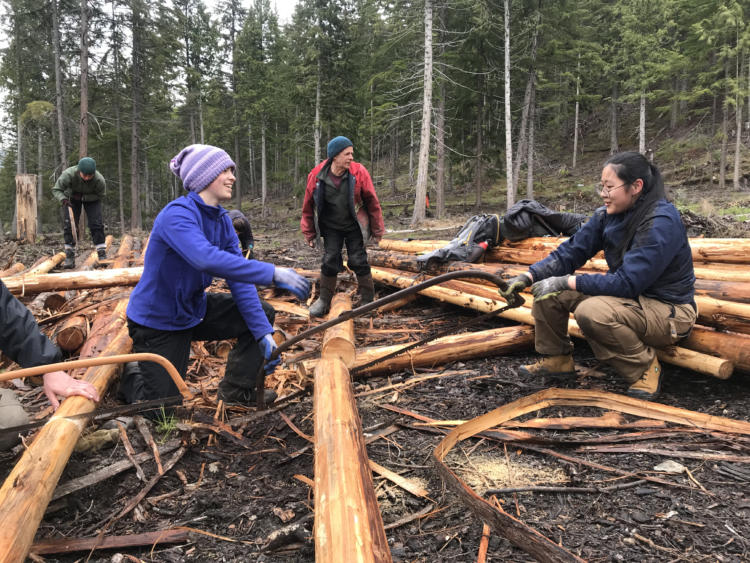 "The idea is to work with the site instead of imposing and establishing a typical farm or even backyard garden," explains Gregoire Lamoureux, a local agroforestry expert and mentor to the YCC crew. "We try to listen to the land, and what the land and site is telling us. It takes more time to understand and to work like that. This project is evolving nicely — slowly — but nicely."
Work began at Bannock in 2021 when a partnership between Wildsight, Kalesnikoff, and SIFCo (who hold a Community Forest Agreement tenure in this area) was forged. Last year's YCC crew developed an initial site plan and began preliminary on-site work. This year's crew began the season with a spring inventory of plants, trees and fungus. That data will be compared with last year's fall inventory as well as future years to track growth on the site.
The inventory results were intriguing, notes Mel Lavery, YCC West Kootenay coordinator.
"There was a large diversity of fungi, which was really cool," says Mel. "We also found more food crops than we had anticipated — like wild strawberries, thimbleberries and wild raspberries."
After careful study of the property, planting began with a focus on native plants that will thrive well with minimal to no maintenance in the long term as well as reduce the risk of wildfires (by planting more deciduous trees and reducing fuel loads on the property). The YCC crew planted Douglas maple, paper birch, saskatoon and mountain alder trees, as well as grasses and clover. In total, the team planted a diversity of trees, shrubs and herbaceous plants on the site; about 500 in total!.
Crew member Sydney Smith says Bannock was one of her favourite projects from the whole YCC season. From access to food to ecological enrichment, Sydney says projects like this are good on many levels.
"You can get the community involved, give back to the soil and create an ecosystem that provides food but also other ecosystem services. So that's really exciting," says Sydney. "It's especially cool for public spaces because it can change people's minds of how food can be accessible; you don't just have to go to the grocery store to access food."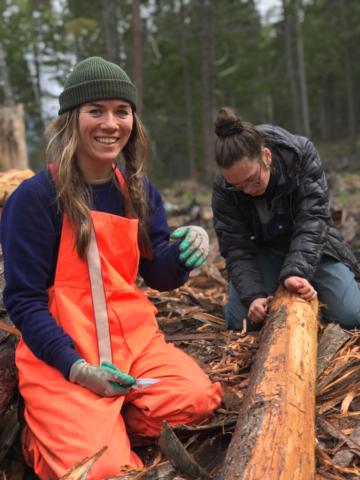 This year's crew also helped to gather cedar posts from a stand of fire-killed timber that was creating a hazard for road users. After debarking and prepping the posts, the YCC crew dug the post holes to create a 350 metre fenced circumference zone to protect small saplings and shrubs from foraging animals until the plants mature.
Gerald Cordeiro, Kalesnikoff Forest Development Manager, had the inspiration for an agroforestry project years ago and his hope is that this project can inspire other agroforestry creations.
"Ultimately, it's intended as a pilot project. So the idea is to try and prove the concept, and to get more of its type to happen elsewhere," says Gerald. "We've been very pleased thus far to see government being permissive and interested in this type of activity."
In fact, the nearby City of Nelson is actively working to promote this type of work; in 2021 the city brought forward a resolution to the Union of British Columbia Municipalities to develop an 'Agroforest Specific Tenure License, which was endorsed by the convention.
The Youth Climate Corps team was pleased with how much was accomplished this year, with crew members sharing how much they learned and the satisfaction they found in being part of this amazing project.
"This was definitely a brand new experience for us youth," says YCC crew member Julianna Wu. "I'm really proud of the work we did."
For more information about Youth Climate Corps, visit Wildsight's program page. Also, see sifco.ca and kalesnikoff.com/sustainable-forest-stewardship/ for more project details.
Bannock In Bloom is made possible with support from Columbia Basin Trust and the Province of BC, along with other supporters of Wildsight's Youth Climate Corps Program.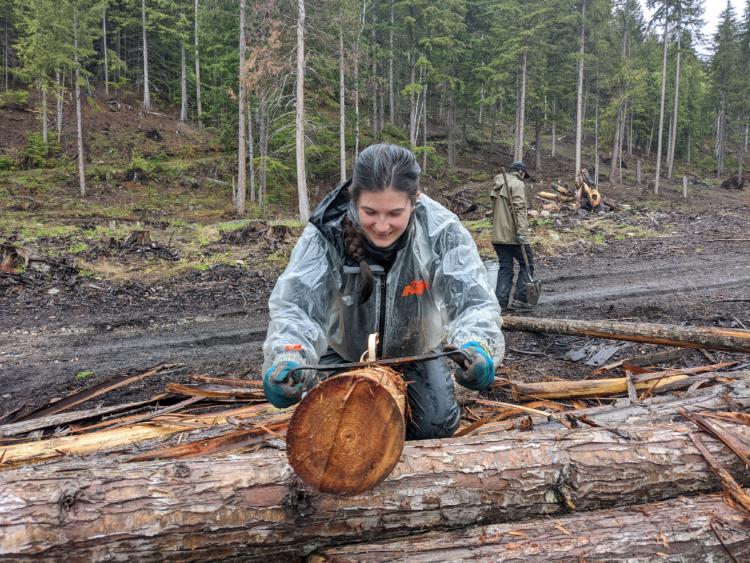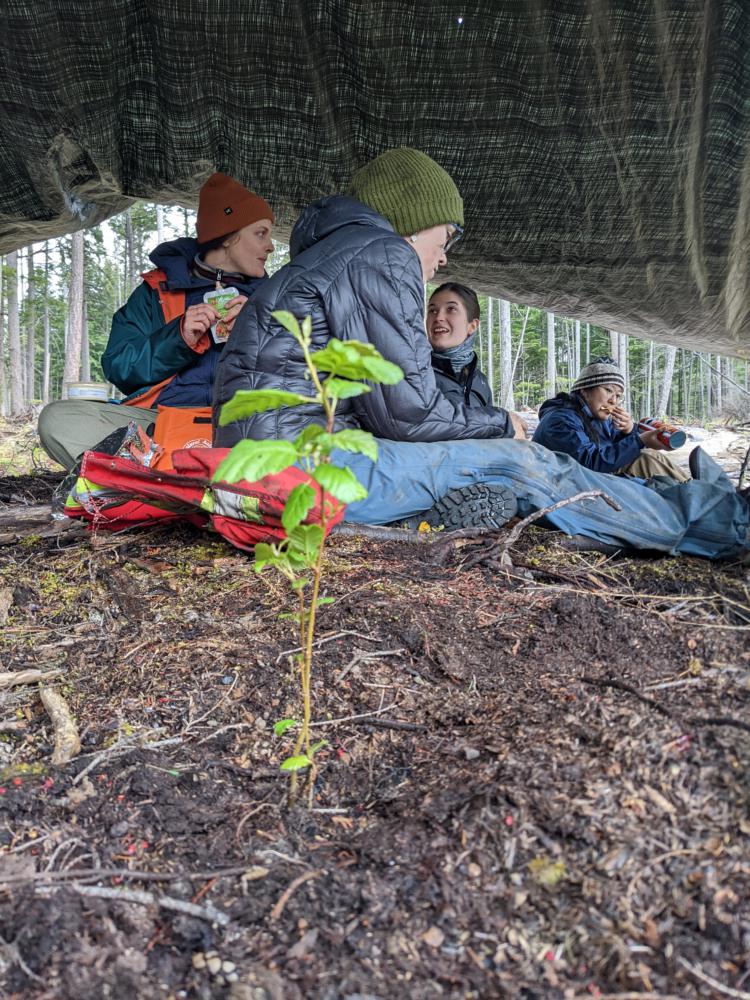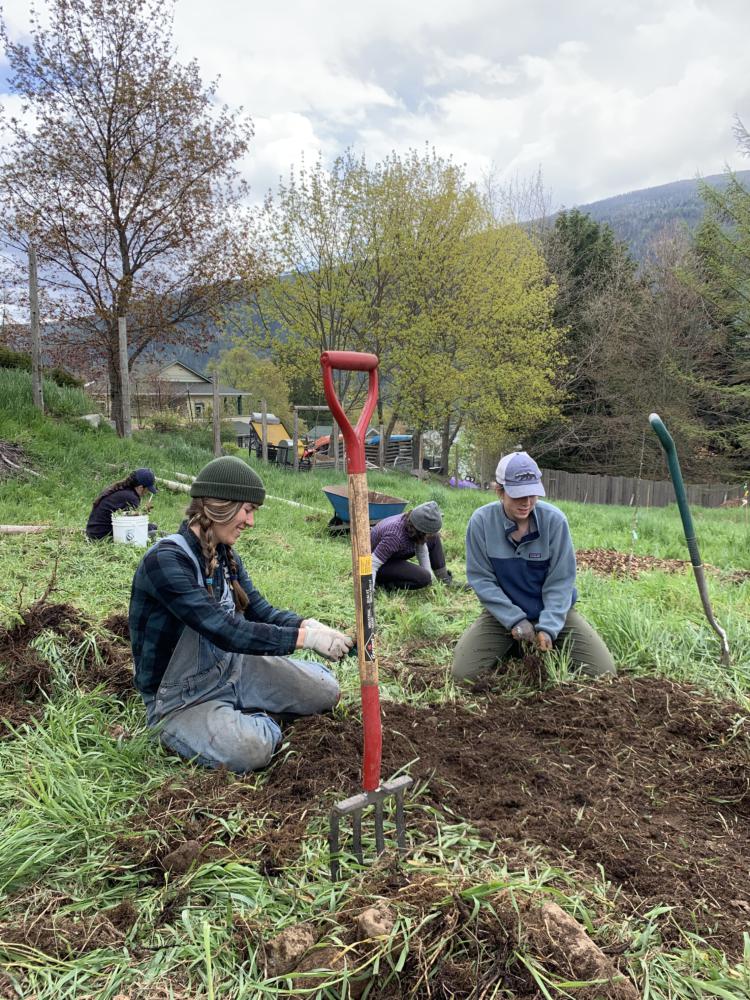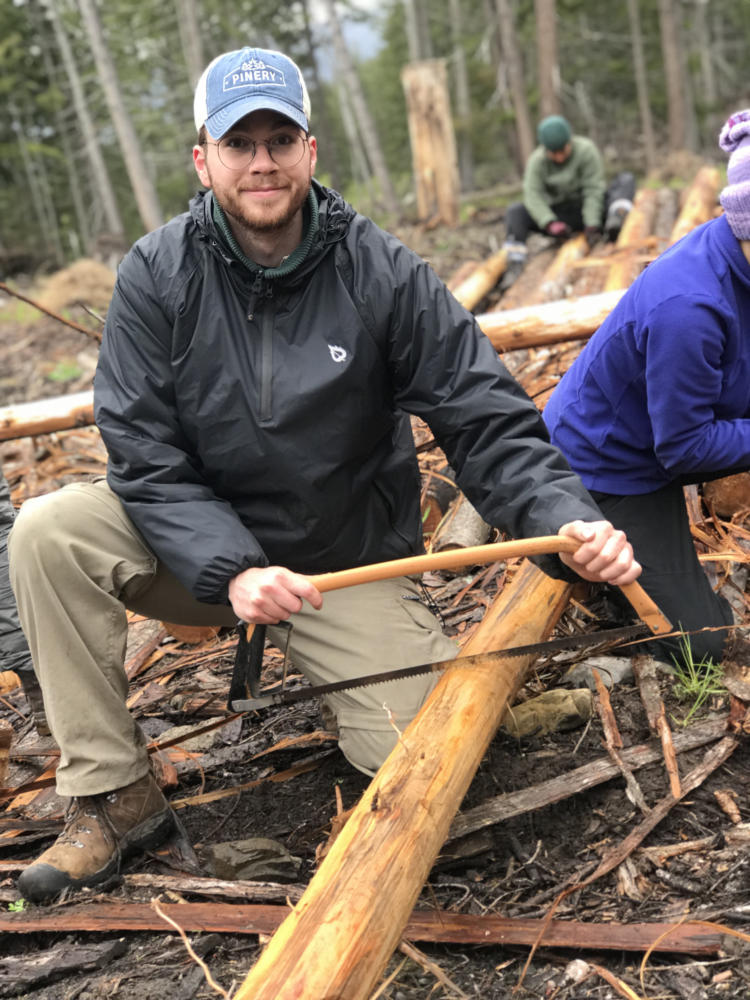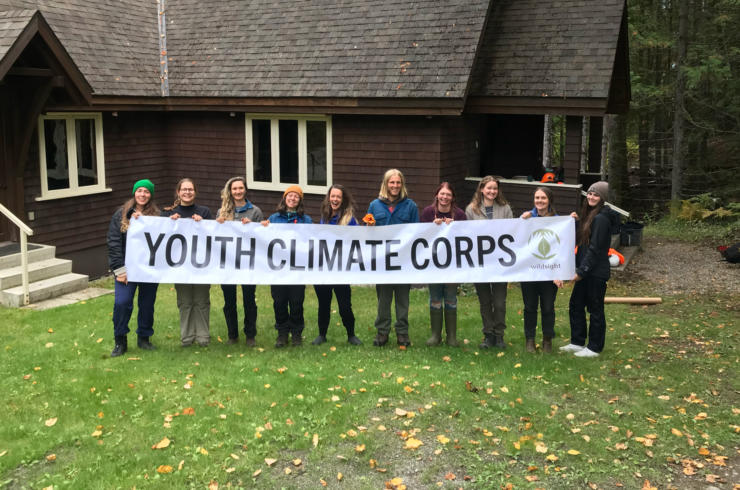 Wildsight's Youth Climate Corps exists to connect, inspire and empower young adults interested in making a difference for the greatest challenge of this generation: the climate crisis.
Learn more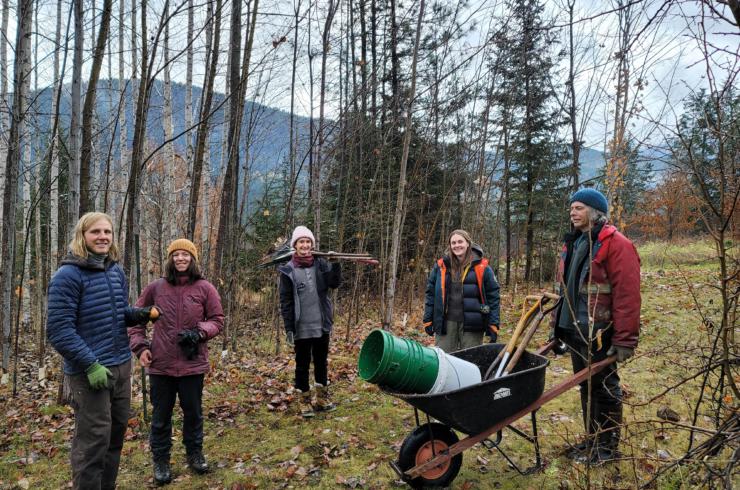 An innovative new project is putting food into the forest and fighting the risk of forest fires at the same time. Wildfires blanketed BC this…
Bannock project 2021