Deep in the heart of BC's Inland Temperate Rainforest, chainsaws are cutting irreplaceable and globally unique stands of ancient cedar-hemlock forests. The trees, which are hundreds and hundreds of years old and many one to two metres in diameter, are being auctioned off and logged by BC's own provincial timber agency, BC Timber Sales (BCTS). 150 soccer fields (126 hectares) of low elevation old growth is currently being logged by Downey Timber under contract by BCTS in Bigmouth Creek, 120 kilometres northeast of Revelstoke.
While the Fairy Creek protests have focused national and international attention on the harvesting of old growth in the Coastal and Island regions, very little attention has been given to logging in BC's Inland Temperate Rainforest.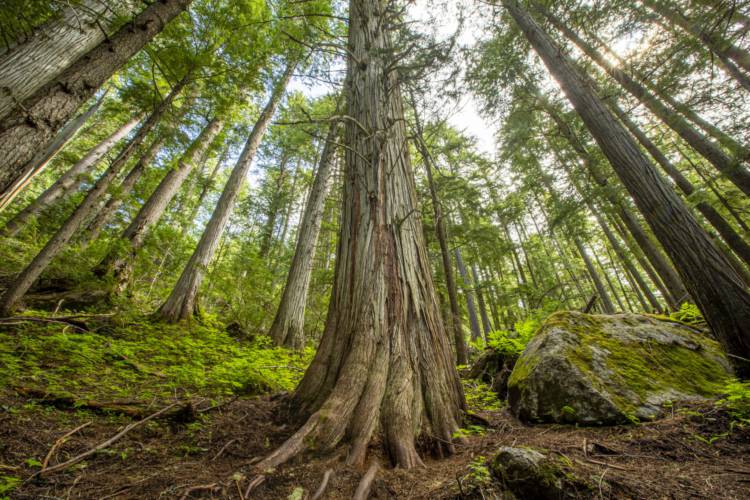 The Inland Temperate Rainforest is the last ecosystem left of its kind. The Inland Temperate Rainforest is one of the most important places in British Columbia for at-risk species like caribou and wolverine. These biologically rich ancient forests provide fresh water and store far more carbon than the plantations replacing them.
Right now across BC the policy is talk and log. High lumber prices are fuelling an increased demand for wood and rare large cedar old growth forests.
We need action — as we speak we are losing some of the best old growth we have left. The 126 hectares of BCTS old growth logging in Bigmouth Creek is a prime example of that.
At the centre of old growth logging in BC's Inland Temperate Rainforest is BC Timber Sales. BC Timber Sales is a government agency that plans and designs logging operations. The agency then auctions off the timber to the highest bidder, who then log the cutblocks. BCTS accounts for approximately one-fifth of all logging in B.C.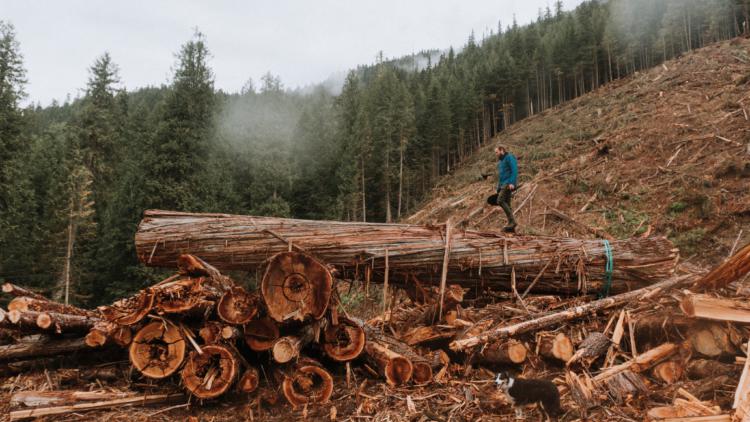 If this government is serious about honouring their commitments towards protecting caribou habitat and old growth, the province must immediately defer BCTS logging in endangered old growth and caribou habitat in the Inland Temperate Rainforest.
Just across the valley from the recent logging in Bigmouth Creek, BCTS appears poised to log another 81 hectares (100 soccer fields worth) of old growth forest near Argonaut Creek. In December, the province deferred logging in 11 of 14 of the cutblocks in Argonaut until the mountain caribou herd planning process is complete. The remaining three old growth blocks in Argonaut have not been auctioned yet, nor approved by the provincial government. One block just to the West of Argonaut in Bigmouth has already been approved and sold, and is likely to be logged soon. These four blocks could be deferred by the provincial government in order to protect remaining old growth forests and their importance for caribou.
Premier John Horgan recently announced deferrals in Fairy Creek on Vancouver Island after months of protests, arrests and media coverage. During the announcement, Horgan stated that "there are unique forests in the interior that need protection as well."
There certainly are. Premier Horgan must immediately start protecting at-risk old growth in the Inland Temperate Rainforest instead of approving more logging within these irreplaceable and globally unique old growth stands.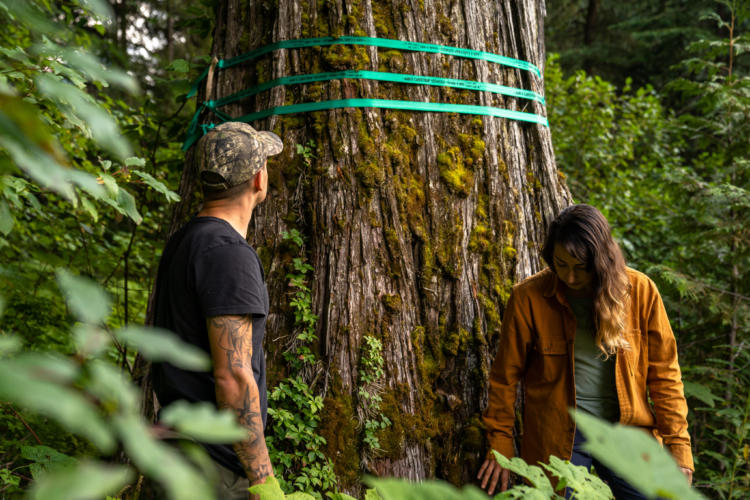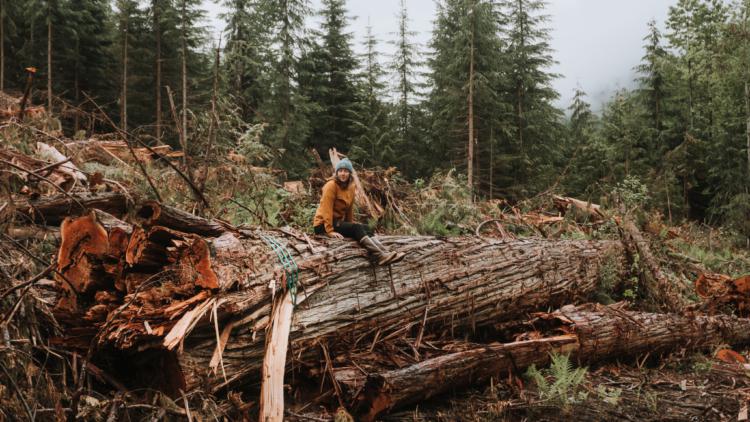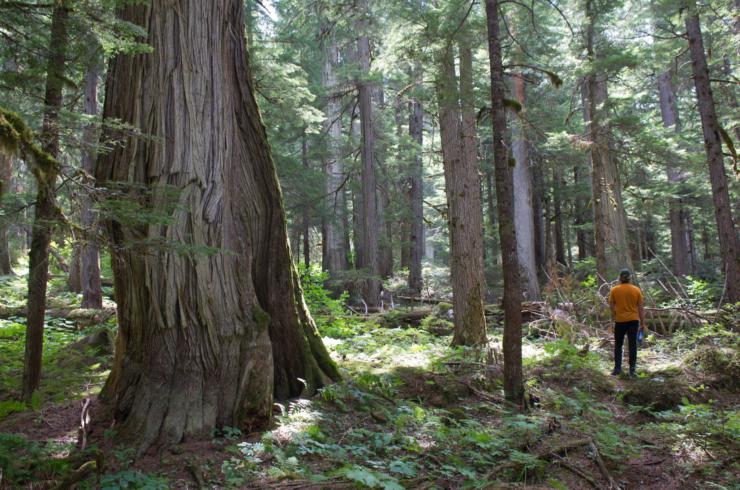 Have you ever walked in a forest, dappled sunlight filtering in, and had the feeling of being dwarfed by a giant, towering tree? For me…
Donate for old growth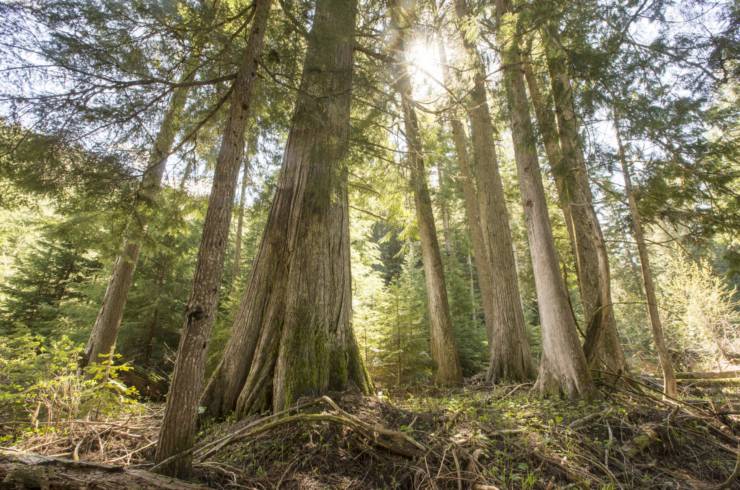 Just before the election, John Horgan committed to implementing all 14 recommendations from the provincial old growth report. Please remind the newly formed provincial government that they must keep their promise and get to work immediately to protect old growth across the province.
Take action