Have you ever walked in a forest, dappled sunlight filtering in, and had the feeling of being dwarfed by a giant, towering tree? For me, there is nothing quite like standing at the base of an ancient tree and tracing my eyes all the way to the top, imagining the years and history that it has witnessed.
Our last old growth forests in BC are disappearing before our eyes. Less than 3% of productive old growth forests are still standing. We lose more ancient trees every day. Will you join me to defend old growth forests?
Last summer, I uncovered plans to log an untouched watershed north of Revelstoke that would have seen ancient cedar and hemlock forests levelled. It broke my heart to think that we would destroy the Argonaut Valley, home to endangered mountain caribou. Once we raised the alarm, you and thousands more in our community flooded government and industry with messages against the logging — and we won! We stopped the planned logging in the heart of the valley, but we need to do so much more to protect our few remaining patches of old growth.
You can protect our old growth from the chainsaw today. We have a historic opportunity in BC: Premier Horgan promised to protect old growth during the election when he heard from British Columbians that it was a top priority, but since winning the election, he has stalled on taking real action. British Columbians are angry. They don't want to lose these old growth forests. We need to come together and fight for our forests now, harder than we ever have before.
Right now, thanks to a generous donor, your gift for old growth will be matched, doubling your impact.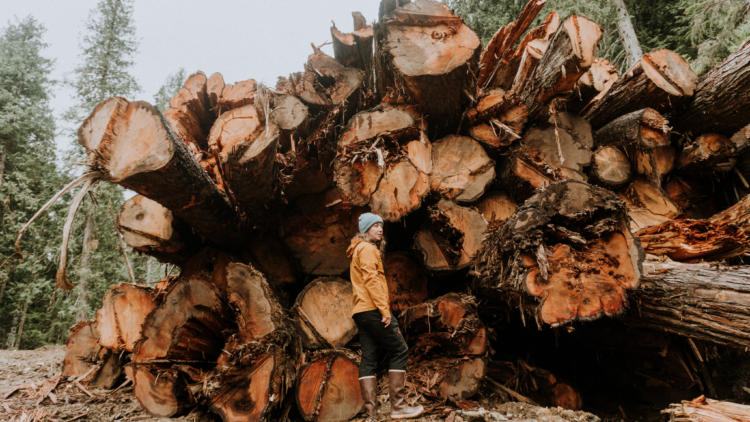 Our mountain valleys in the Kootenays are home to an incredible diversity of forests, from the massive cedars of the inland temperate rainforest, to the fire-scarred ponderosa pine in the Rocky Mountain Trench. We are only just starting to understand the complexity of how these ecosystems function, but we know that we can't defend wildlife, protect clean water or confront climate change without them.
Logging companies are cutting old growth so fast, in so many places in the Rockies, the Selkirks, the Monashees and the Purcells, that we can't keep up. They're cutting old growth in remote valleys, where almost no one will see the destruction until it's too late. Your gift will put more boots on the ground to investigate and stop old growth logging and rally our communities to stand up for our old growth forests. Will you give today to defend old growth forests?
Your gift will fight to protect the old growth forests we cherish — before we lose them forever. There's so little old growth left and every valley we lose is one too many. We need your help now to protect these irreplaceable ancient trees. And remember, when you give today, your gift goes twice as far for our forests.
It breaks my heart to return to what was once a grove of ancient trees to find nothing but stumps. But I know that when we stand together, we can put a stop to the senseless destruction of our forests.
When you stand up for old growth, you're not just standing up for trees, you're standing up for clean water, for our climate and for the homes of wild creatures, large and small. You're fighting for a future where our children and grandchildren can walk amongst these towering giants and feel the same sense of awe we do today.
Every dollar you donate today will be doubled by a generous donor, so please give generously for our forests today.
For the wild,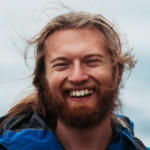 Eddie Petryshen
Conservation Specialist
p.s. Every dollar you donate will be doubled by a generous donor, so please make a gift for our forests today.