Applications are now closed for the 2022 West Kootenay Youth Climate Corps.
What is the Youth Climate Corps?
The Youth Climate Corps is a program designed by and for youth to address climate change at a local level. The program works with many community partners to provide paid employment and training opportunities on projects that contribute to our national and global climate goals while supporting local resilience.
YCC is a varied learning experience that pays you and allows you to explore your passions for the environment and climate change mitigation.
– YCC Alumni, Amanda Weatherall
What can I expect?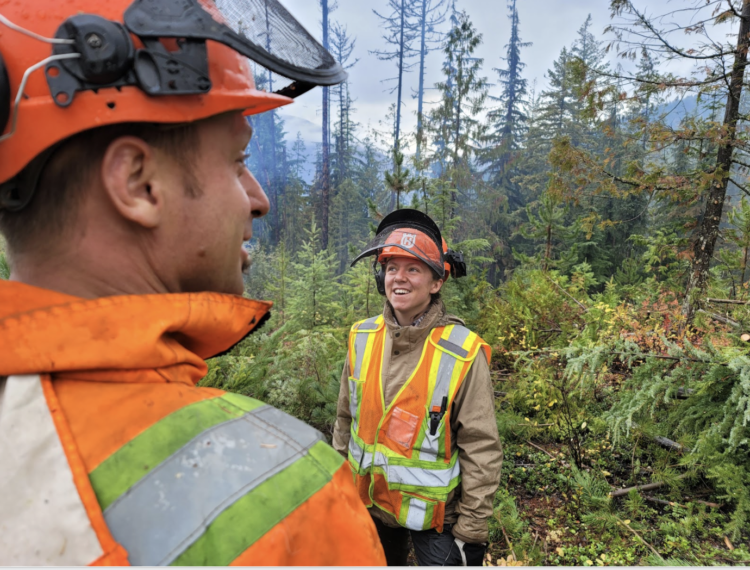 Each season is a little bit different as we respond to the needs of the communities we work in. We typically have a number of projects that we work on, mostly moving from one job site to the next. Some of our projects overlap and are continuous throughout our season. This season we will be weaving in a mixture of education, practical skills and community outreach throughout our projects.
Work will be held at a variety of different locations around West Kootenay, both indoors, outside and, at times, remotely from home. When we work outside we are often in wilderness or wilderness-adjacent areas with little access to facilities. Some of our work will be completed within townships.
Who can apply
Per funding requirements, applicants must:
Be between 17 – 30 years of age
Be unemployed or precariously employed (employed seasonally, casually, part time, or at risk of losing your employment)
Be legally entitled to work in Canada
Must be fully vaccinated against COVID-19
Application deadlines
March 18, 2022: Last day to submit applications for first-intake
April 4, 2022: Contract start for Intake 1 cohort
April 8, 2022: Last day to submit applications for second-intake
May 2, 2022: Contract start for Intake 2 cohort
August 26, 2022: Last day of contract for both intakes. We may be able to extend contracts pending funding, projects and crew interest/availability.
Job Details
Dates:
Intake One – April 4 to Aug 26, 2022
Intake Two – May 2 to Aug 26, 2022
Contracts may be extended pending funding, project, and crew availability.
Compensation: $17 per hour (including 4% vacation pay) + certifications and training
Projects: This season will focus on an agroforestry project, an energy efficiency construction training program, employment readiness training and coaching, community outreach and relationship development, and a self-led passion project, with support from crew and Wildsight staff. Additional projects are under development.
Location: This season's projects are mainly in and around Nelson, BC. We also have a project located in the Slocan Valley, near Silverton.
Schedule: Monday – Friday, 35 – 40 hours/week
Your role: With support and direction from the West Kootenay YCC Coordinator, crew members will
Participate enthusiastically and professionally on multiple projects and trainings,
Work collaboratively with fellow crew members and external partners to complete YCC projects at a high standard of quality,
Serve as an ambassador between YCC projects and community members,
Support the YCC team in producing and sharing communications content to tell the story of our work through multiple channels.
The West Kootenay Youth Climate Corps 2022 contract is a 4-6 month program (depending on your intake) consisting of multiple projects and trainings.
This year, there is an agroforestry program where participants will be outside planting, installing fencing, working with community members and learning about permaculture. We also have an energy efficiency construction training program where we will be implementing our learnings at a local community building. For our first intake, there will be an added benefit of receiving extra employment coaching and mentorship from experts at the Kootenay Career Development Society.
Throughout the season participants are responsible for creating communications materials and implementing a consistent communications plan (including social media, opinion editorials, video documentation and whatever else your team brings to the table). There is also an opportunity for crew members to be supported in focusing on a localized project that they are passionate about. This list will likely grow as more projects get finalized closer to the season.
Certifications and Trainings
During the course of this contract, crew members will receive a selection of trainings and certifications. These trainings will be provided free of cost and will be certifications that participants will be able to carry with them into future workplaces.
Certifications:
WHMIS
Bear Awareness certificate
OFA1
REnEW certificate of completion
Fall Protection certificate
Trainings:
Introduction to permaculture concepts
Basics of construction with a focus on energy efficiency and retrofits
Leadership and communication skills
Social media strategy coaching
Knowledge of local ecosystems and how climate change is impacting this area both presently and in the future
Introduction to levels of government, community partners and methods and coaching for community organizing and engagement
*These are not exhaustive lists and could increase as the season progresses
Final notes and program coordinator
Please feel free to get in contact with Melissa Lavery, the West Kootenay Climate Crew Coordinator at wkycc@wildsight.ca with any questions.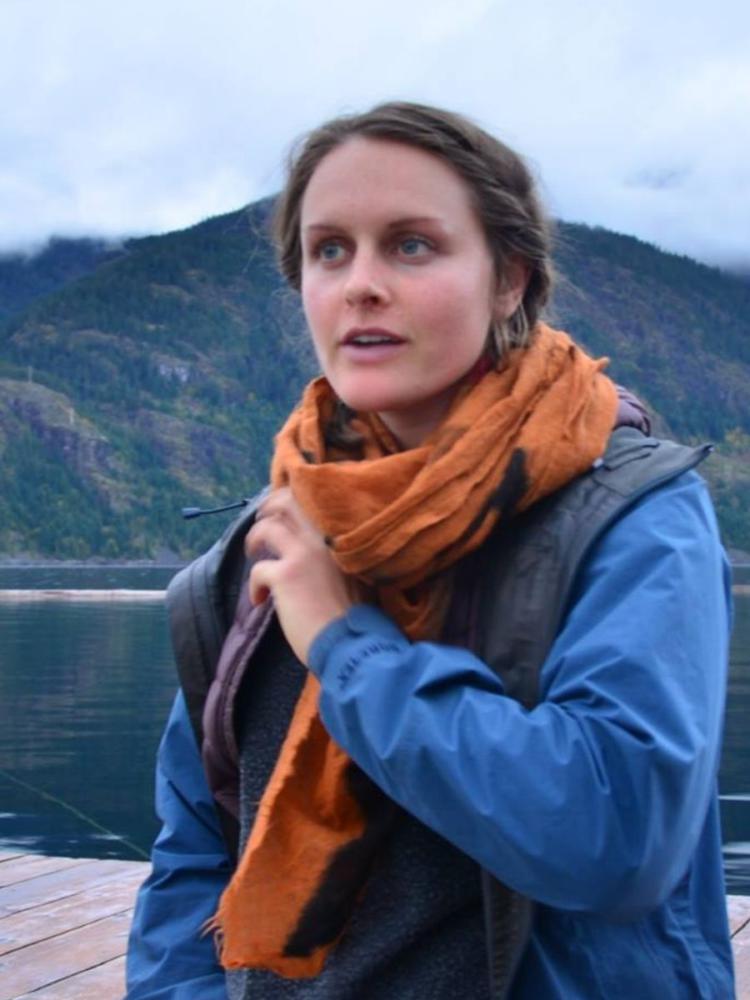 Mel Lavery
West Kootenay Youth Climate Corps Coordinator
When Mel discovered hiking when she was 19, she hung up her roller-skates and headed for the hills. Over the next decade, Mel lived a nomadic life, spanning continents as an Outdoor Educator. She witnessed how transformative working outside was while leading backpacking leadership expeditions. When she stumbled on Nelson, BC a part of her heart suctioned to the bridge and hasn't been able to be pried off since. With her experience in developing and administering outdoor education curriculum for schools and not-for-profits, she's stepped into a Coordinator role for YCC while engaging in a Masters' in Environmental Education and Communication. For now, she's busily rooting in place.
More information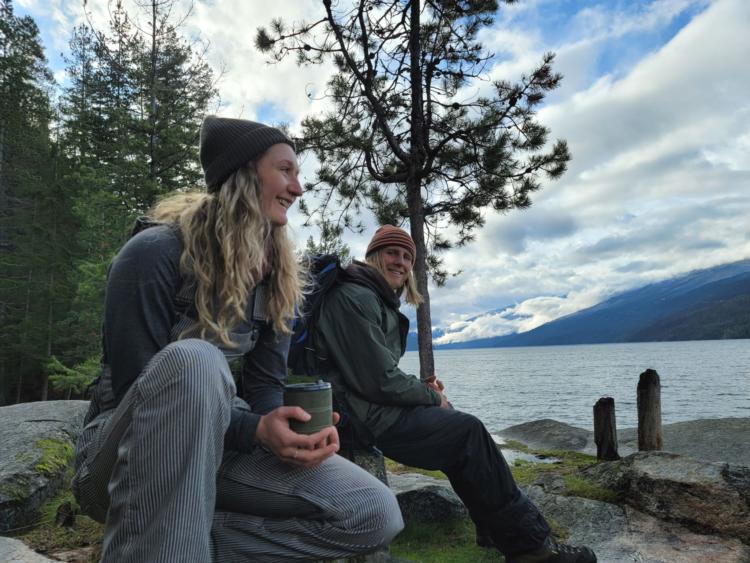 West Kootenay YCC open house
We hosted a virtual open house. Staff and alumni shared about their experiences, and the upcoming season, in this short zoom event.

2021 West Kootenay crew members about their experience: