In keeping with our celebration of World Rivers Day earlier in the week, Wildsight Invermere is continuing its focus on protecting our waterways with a special film night. RiverBlue follows international river conservationist (and the founder of BC Rivers Day), Mark Angelo, as he spans the globe to infiltrate one of the world's most pollutive industries, fashion. This groundbreaking documentary examines the destruction of our rivers, its effect on humanity, and the solutions that inspire hope for a sustainable future. Jason Priestly, actor, director and life-long water advocate, is featured as the narrator.
We are super happy that RiverBlue Executive Producer, Roger Williams, will be in attendance for a special Q+A session after the film!
Doors open at 7pm; Screening begins at 7:30pm.
Admission is by Donation. We will donate 50% of the proceeds from the evening to the Invermere Thrift Store. They offer the community choices about what we chose to wear (and what we throw out). By buying used clothing, we can minimize our our consumptive lifestyles.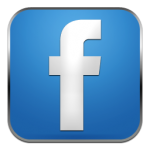 Watch the trailer here.
This is another great Wildsight Invermere event. Please support us by becoming a member or donating.