Turtles in Creston might be the luckiest turtles around.
The Western Painted Turtle is a blue-listed species, meaning its habitats are at risk. But the Creston community has taken it upon themselves to restore habitat, seek protections and encourage the resurgence of this threatened species.
Wildsight's EcoStewards program invites students to explore subjects of interest and then put their learning into practice with hands-on projects. Grade 6/7 students from Creston's Adam Robertson School focused their energy on turtles!
Wildsight educator Melissa Flint first spent time with the students exploring local flora and fauna, and studying the interconnectedness of ecosystems before visiting the Creston Valley Wildlife Management Area (CVWMA) to help install nesting logs for their EcoStewards project.
"That's the perfect spot, next to the island so they can visit their buddies — far enough from shore to be safe, but still close enough so that people can see them," commented Lane, one of the students on the excursion, as they watched staff carefully install the logs in a marshy area.
The students also had an opportunity to look at some biology tools that are used in the CVWMA for monitoring the health of various wildlife populations, including a song recorder to monitor for spread of invasive bullfrogs, and a northern leopard frog bag!
The turtles have been spotted using the newly-installed logs over the past couple weeks.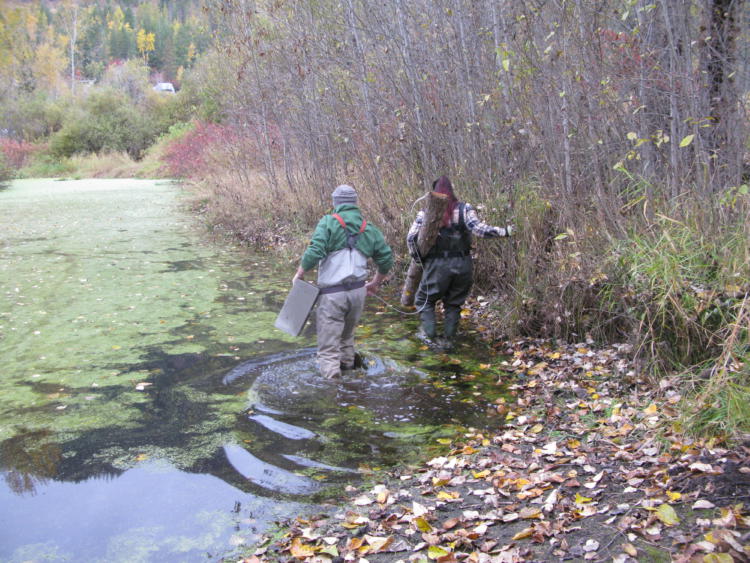 This Wildsight Education project was done in collaboration with Wildsight Creston Valley and the Creston Valley Wildlife Management Area, with the logs donated by Wildsight Creston Director Jim Smith.
Wildsight Creston Valley has also done multiple projects in the Creston Valley Wildlife Management Area to update fencing to stop turtles from crossing the road. The branch usually offers several opportunities each year to work on further restoration projects for turtle habitat in this beautiful valley. For upcoming events, sign up for Wildsight Creston's newsletter.
Some fun facts about Western Painted Turtles:
The western painted turtle is a blue-list species, meaning its habitats are at risk.
Western painted turtles prefer the shallow waters of ponds, lakes, marshes and slow-moving streams. Ideal habitats have muddy bottoms, lots of vegetation and numerous basking sites
They are the only native freshwater turtle in B.C.
They can live for up to 30 years in the wild!
These brightly coloured turtles gain their name from colourful markings along the head, neck, and shell.
To maintain their body temperature and for female turtles to develop eggs, they need to have safe places to bask in the sun
May 23 is World Turtle Day!
We would like to thank the Columbia Basin Trust, Community Foundation of the Kootenay Rockies, Consecon Foundation, Copernicus Education Products, Fortis BC, LeRoi Community Foundation, the Province of British Columbia, TD Friends of the Environment, Wildlife Habitat Canada, and all of our individual donors for making this program possible.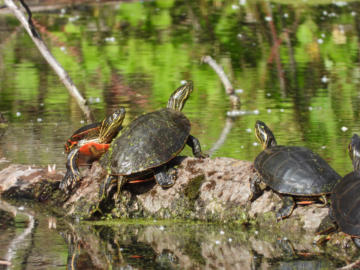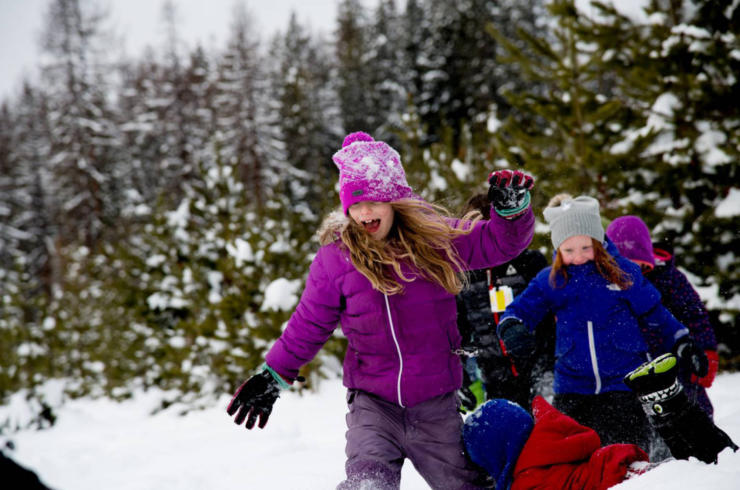 Has an experience in the wild deeply impacted your life? Can you imagine a world where every child can develop a deeper, reciprocal relationship with nature — to truly love the wild? Environmental education changes lives.
Give today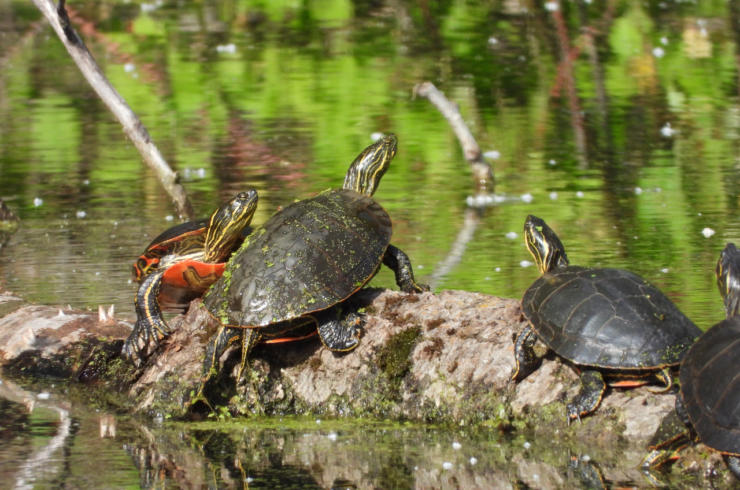 Road mortality is a major threat for turtles across B.C., including those in the Creston Valley Wildlife Management Area (CVWMA). These slow-moving creatures…
Learn more