Ever wondered what it's like to live in 300 square feet?
Join us Thursday July 21st to explore living small and tiny homes. Jackie Lysak will be sharing her story of simplyfying her life and her push for a tiny home community. The tiny home movement is taking off in the Valley!
Some great local resources include Jackie's YouTube Channel, Journey To More With Less and Tiny Homes advocate Kim Baker's website www.lessismoreliving.info!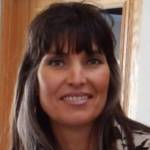 After a lifetime of living in larger homes with lots of "stuff", Jackie, a mother of 3 nearly grown children has a desire to live as simply as possible. She has seen the chaos that too much "stuff" can bring in her own life and that of her clients (from her cleaning
business) and now lives consciously in the direction of minimalism. In April 2015, Jackie and her husband moved from a 2200 sqft home into a 356 sqft RV to experiment with tiny living. Having realized that not only is living small possible but incredibly freeing, she is planning to begin building her own tiny home.
Thursday, July 21, 5:30 – 7:30pm
Circle Cafe, Invermere
Free – Everyone welcome
Food and drinks available for purchase
Wild Ideas is a casual discussion evening where our community comes together to share some wild ideas over food and drink. Talk about environmental issues, social justice, or local initiatives – it'll be informal, inclusive and stimulating.