Join us Saturday, September, 29th for The Wild and Scenic Film Festival! The film festival will be taking place at the Civic Centre, downtown Golden, and there will be a 50/50 draw, silent auction and great food and drinks from local vendors. Doors will open at 6pm and the program starts at 7pm! The films showcased will IGNITE the inner activist within you and INSPIRE you to want to help restore the earths natural beauty and human communities. Festival-goers will get to experience white water kayaking, the Arctic, rock-climbing in Alaska, as well as a feature film about two professional skiers from Revelstoke and their journey to reducing their carbon footprints!
The Wild and Scenic Film Festival plays in over 150 locations in North America and not only entertains but inspires film-viewers to make the world a better place. We are looking for volunteers and sponsors for this fun-filled event, so if you are interested or know someone who may be interested in selling tickets, bartending or donating to the event, please reach out to a Wildsight member or email golden@wildsight.ca as soon as possible.
PURCHASE YOUR TICKETS ONLINE HERE.
PRICES are:
20$ for Wildsight members
25$ for General Admission
15$ for Students
FREE for kids 12&under
OR, buy your lifetime Wildsight membership (20$) and a ticket for only 35$!
Catalyst Festival Sponsors:
Leader Festival Sponsors: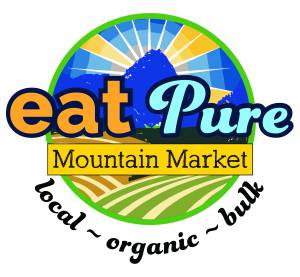 A.L. Ecologic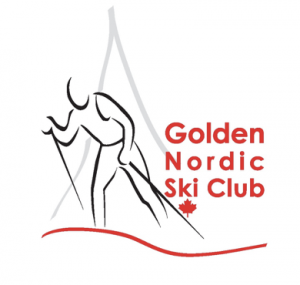 Wine Sponsored by: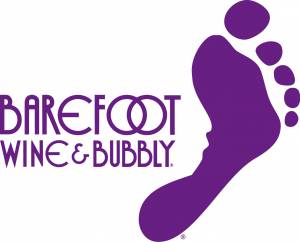 Beer from: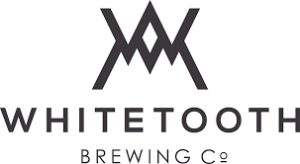 Silent Auction Items
The Island Restaurant— $40 Gift Certificate
The Nordic Club— Two rentals+ passes (Valued at $84)
CMH— Marmot Variant Jacket (Size M), Citrus Green/Slate Grey (Valued at $180)
Jaylene Harper— 2x 5 pack of local art cards
2018 Film Festival Program
1- Chasing Wild: Journey Into The Sacred Headwaters
Three friends set off on a 400km long bike-packing and pack-rafting journey through vast boreal forest, paddling dangerous whitewater rapids, battling monstrous trout and outrunning grizzlies. This expedition ventures through the heart of the sacred headwaters in Northwestern British Columbia, near where the Mount Polley mine disaster happened. The trio sets out to explore the beauty that could be lost if the proposed mines are built in this remote corner of BC.
2- Ghosts Of The Arctic
Polar photographer Joshua Holko travels the frozen landscape of the high arctic in order to encounter polar bears. He and his crew suffer through frost bite and camera failures during one of the coldest periods in the last few years with the determination of capturing the stark beauty of the arctic landscape.
3- Life Coach
Conditions become unfavourable for the first ascent of Alaska's Ruth Gorge, so climber Alex Hannold turns teh camera on Renan Ozturk for a strangely beautiful discussion about life's big questions.
4- Lost In Light
Lost in Light is a short film about how light pollution affects the view of the night skies. Shot mostly in California this piece shows how the night sky view gets progressively better as you move away from the lights.
5- The Curve Of Time
Due to climate change ski seasons will b markedly shorter by 2050. Two proffessional skiers from Revelstoke have a conversation with their future selves, contemplating the sober forecast and the impact that their thirst for adventure has on the very environment that fulfills and sustains them. With an eye on the clock they commit to reducing their carbon footprint while still remaining dedicated skiers.
6- Love Of Place
When an invasive species plant threatens to take over a beautiful desert river, an obsessive park ranger sets out to kill it.
7- Return From Desolation
For Garrett Eaton, a veteran, a remote and rugged section of the Green River called Desolation Canyon is more than a river; it is a place that allowed him to reclaim the life he almost lost. At his core Garrett is a river guide, but his story doesn't start here. With each pull of the oar Garrett was able to reclaim his faith, his sobriety and most importantly– his family.
8- My Irnik
A young father teaches his son about the value of shared adventures, exploration and his ancestral Inuit heritage.
9- Irreparable Harm
The Tlingit people have called the vibrant coastline of Southeast Alaska home for over 10 000 years, and still practice a way of life intimately tied to the ocean and the largest remaining temperate rainforest on earth. Contamination from industrial mining is threatening the safety of the wild food sources of Alaska. This short film gives voices to the Alaskan Natives and conservation groups that stand up to protect the cultural and ecological values of this irreplaceable marine treasure.
10- Wildlife And The Wall
A film-maker goes into the heart of Big Bend, the last true wilderness in the state of Texas to consider what effects building a border wall might have on wildlife dispersals, migratory corridors and to the Rio Grande, the sole access to water in the harsh desert environment.
11- Rupununi: Fight For Eldorado
Biologists are uncovering what the indigenous people of Guyana have known all along- that Rupununi is a place of untold riches, not only in minerals and oil, but in unrivalled biodiversity. Due to perseverant conservation efforts, the Rupununi has the potential to become Guyana's largest protected area (3 million acres). See this incredible landscape through the eyes of the local indigenous elders as they fight to protect the rivers, forests and seasonally flooded wetlands from habitat destruction.