Private Screening of the Wild Sheep Society Film, Transmission starting at 7 PM
Join Wildsight Golden and Jesse Bone, WSSBC Director and Producer of the of the Wild Sheep Society Film, TRANSMISSION starting at 7 PM on September 27 at the Golden & Region Senior's Centre.
There is a pandemic happening amongst wild sheep. The infectious bacteria known as mycoplasma ovipneumoniae (movi) is a deadly bacteria that is passed from domestic sheep to wild sheep. Enter Dr. Helen Schwantje, the lead wildlife veterinarian for the Government of BC and a sheep farmer. Helen is at the forefront of the battle against Movi. Working with a handful of other passionate scientists and volunteers they're doing what they can to try and stop the spread of this infectious disease.
Jesse and collogues will be available for a question and answer period after the film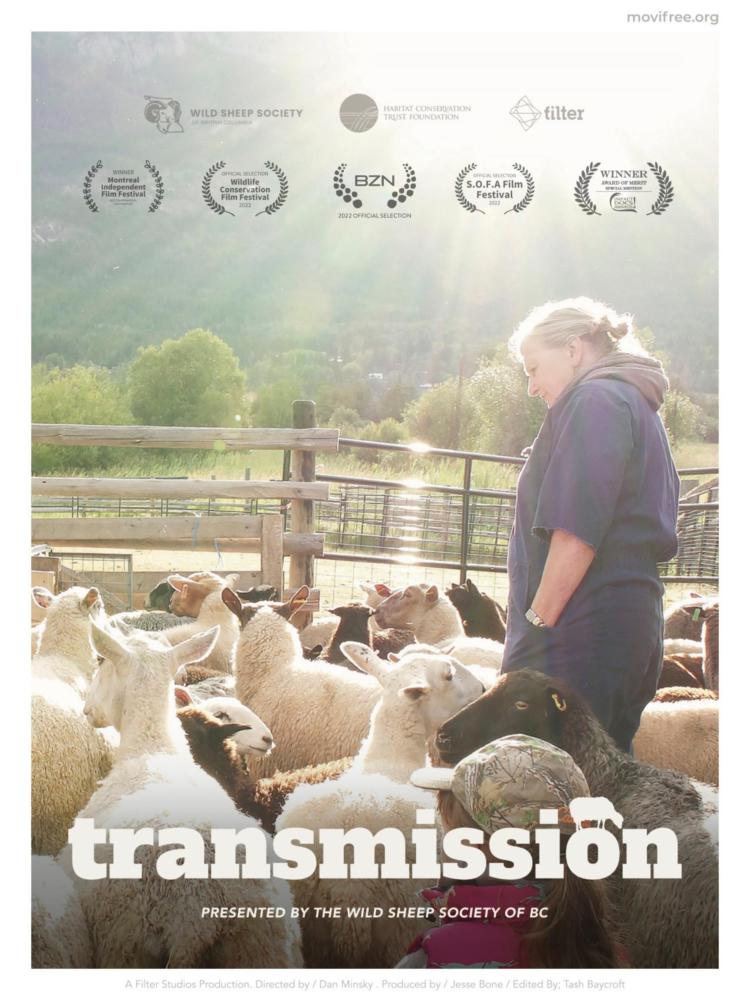 Watch the Trailer here
.
Fundraising Silent Art Auction: before and after the screening of the film.
There are four core pieces for the Silent Auction:
Yearling 2 Vanishing by Martin Olsen – Acrylic – 12 x 15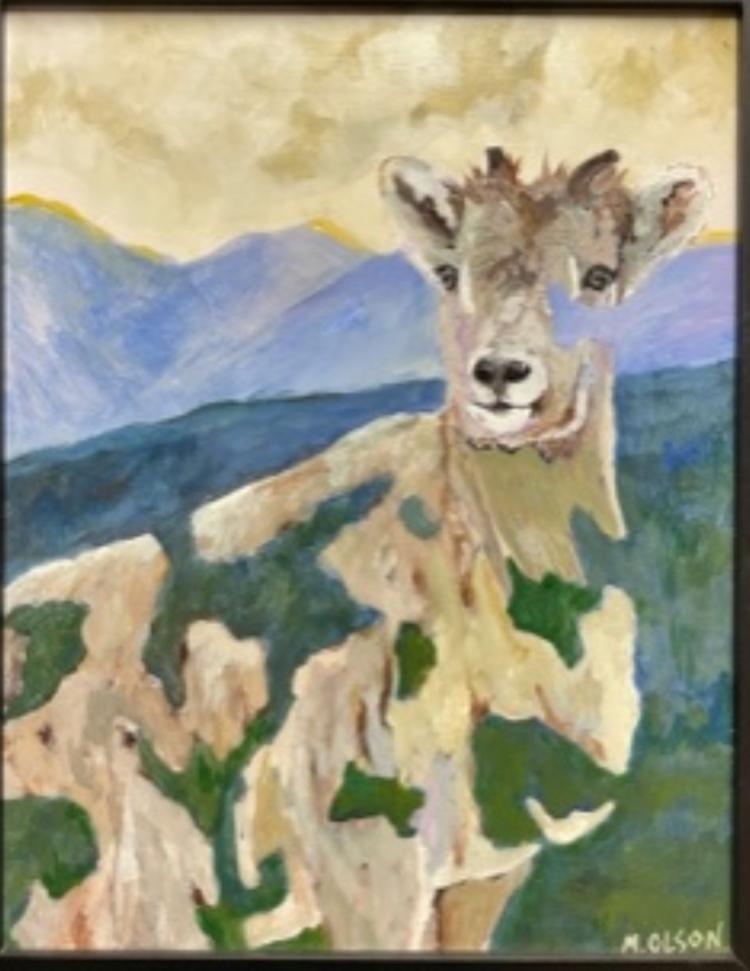 Among Friends by Trina Wolfenden – Acrylic – 16 x 20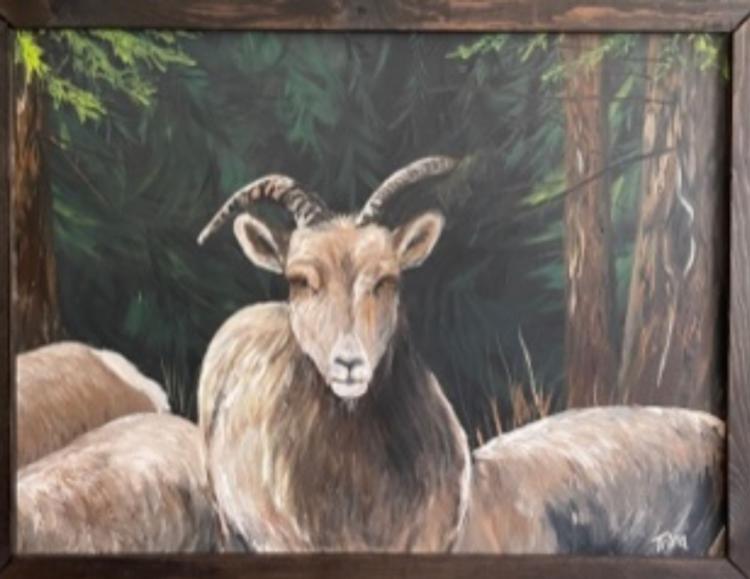 Oldest in the Bunch by Krys Sikora – Mixed Media – 24 x 30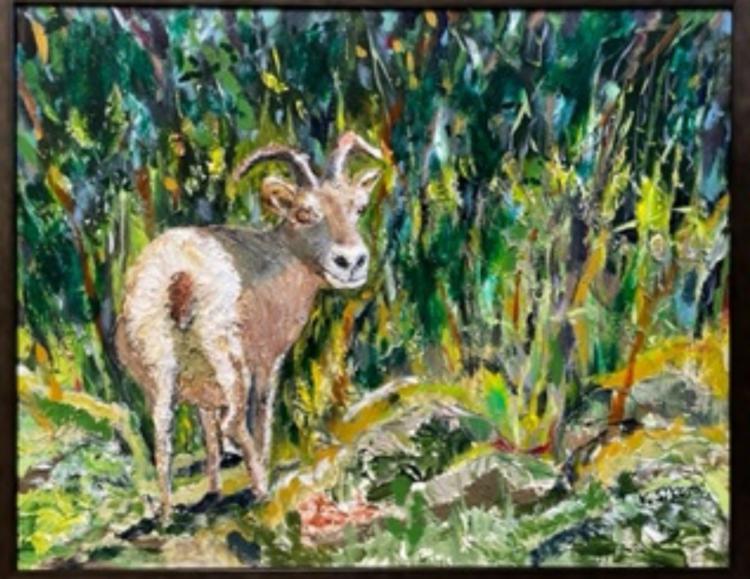 Roadside Ram by Sarah Osadetz – Arcrylic – 16 x 20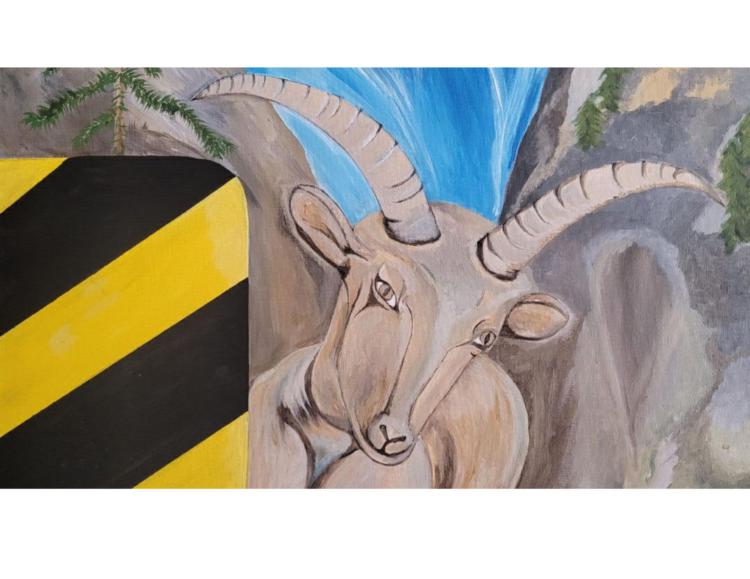 This event is free and family friendly. No registration required.