Please join us for the seventh of a series of nature walks this year. These walks are family friendly and will explore various trails and habitats in the Creston Valley. Come out to learn about the ecology of the Creston Valley and have fun!
Please sign up in advance for this free event. Space is limited to 20 participants.
COVID-19 safety protocols will be in place for this walk.
This walk will take place in the Creston Valley Wildlife Management Area at Duck Lake from 9:30–11:30 am on Sunday, September 26, 2021. Ulrike Silworsky will join us to help us on bird ID, as this is a great time to see migrating birds. The walk is flat and suitable for younger children. The Duck Lake South Dike is closed from Aug 15 to October 15th for the conservation of the northern leopard frog. We will walk a short distance along the road and back, and see if we can spot any ducks, dragonflies and amphibians! We will meet at the gate on Channel Road. Bring extra layers, snacks, water and your curiosity.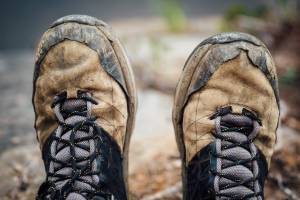 More Information
Please Note
Bring water and snacks
Rain or Shine — bring sunhat, sunscreen, sweater, rain jacket
Terrain is flat but uneven surfaces
Bring binoculars if you have them 🙂
About Creston Valley Wildlife Management Area
The Creston Valley Wildlife Management Area (CVWMA) is a 7,000 ha area that is protected for natural species diversity and conservation. It is designated as a Ramsar site- a wetland of international importance, as well as an Important Bird Area by BirdLife International. It supports over 100,000 water birds during migration periods. It is home to many fish, amphibian, birds, insects and reptiles as well as deer, moose, elk and bears. The CVWMA is critical for maintaining wetland and floodplain habitat in the Creston Valley. For more information about the CVWMA visit their website. Also check out tours, programs and events run by the Kootenay-Columbia Discovery Centre.
Questions?
Contact Melissa Flint: melissa@wildsight.ca