Please join us for the fourth of a series of nature walks this year. These walks are family friendly and will explore various trails and habitats in the Creston Valley. Come out to learn about the ecology of the Creston Valley and have fun!
Please sign up in advance for this free event. Space is limited to 20 participants.
COVID-19 safety protocols will be in place for this walk.
This walk will take place from 9:00–11:00 am on Wednesday, July 21, 2021 at the Billy Goat Bluffs Trail. We will walk to one of the midway view points and back. This hike has some steep sections, on par with the Balancing Rock trail. The walk gains 250m in elevation and is a 3.3 km return trip. The trail is mostly in a shady pine forest and overlooks the Creston Valley to the west. Bring extra layers, snacks, water and your curiosity.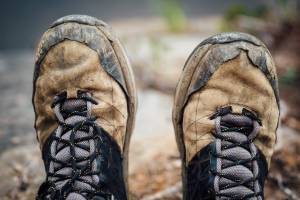 More Information
Please Note
Bring water and snacks
Rain or Shine — bring sunhat, sunscreen, sweater, rain jacket, bug spray
We will gain 250m in elevation on the trail. There are steep sections on this trail.
About Creston Community Forest
The Creston Community Forest is a forest management company operating within 21,00 ha of land surrounding the Creston Valley. The Creston Community Forest aims to sustainably manage the surrounding forests to ensure ecosystem resilience, as well as long-term timber production for the Creston Community. The Creston Community Forest is also actively involved in youth forest education programs, and reinvesting in the community. The Creston Community Forest maintains a number of trails in the Creston area including Lady Slipper, Thompson Rim, Thompson Rotary, Thompson Pack, Sullivan Creek, Billy Goat Bluffs and the new West Ridge trail. For more information about the Creston Community Forest visit their website.
Questions?
Contact Melissa Flint: melissa@wildsight.ca