Due to the success of our last mushroom workshop we are offering both Kimberley and Cranbrook workshops again! Take advantage of this incredible opportunity to learn from Lija and Monte of Kootenai Fungi. They will walk participants through low tech methods that are suitable for home-growers and require minimal equipment.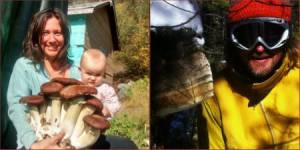 The workshop is being offered in both Kimberley and Cranbrook:
Wednesday July 6th – Cranbrook, Cranbrook Public Produce Garden
Friday July 8th – Kimberley, Lija and Monte's House in Morrison Sub
7:00pm – 9:00pm
$25
REGISTER HERE FOR CRANBROOK – Cancelled due to low registrations
REGISTER HERE FOR KIMBERLEY – Online registration open until 12 noon on the day of the event
This workshop will cover the growing process from start to finish including tips and tricks and look at different methods through hands on demonstrations. Methods demonstrated will include starting cultures, inoculation techniques, and various growing methods. Participants will be sure to get their hands dirty and go home with some mushroom starters.
This workshop is brought to you by the Cranbrook Food Action Committee and Wildsight Kimberley Cranbrook. If you have any questions please contact Sophie at cranbrookfood@gmail.com or call 250-427-9325 x 221.