If you want to be entered to win this beautiful one of a kind, original painting, painted by local artist, Hanako Nagao just for Wildsight Golden, sign up to become a lifetime member of Wildsight Golden by March 29, 2022 . It only costs $20 to become a lifetime member!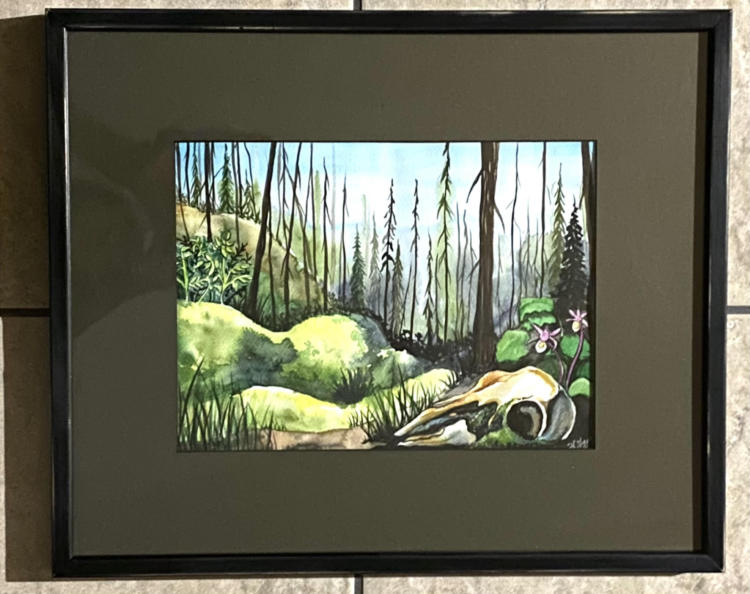 To become a member, click here, (ensure you choose "Golden" ) or email Wildsight Golden.
Contest rules: you must be 18 or over to become a member and be entered in the draw. You must attend the virtual (on-line or by phone) 2022 Annual General Meeting as a voting member. The AGM will be on March 30, 2022 by zoom.
Good news for our current members. All members who attend our AGM will get their name entered in the draw to win. (New members will get two ballots, existing members will get one, but you MUST be at the AGM to win). (Click on here to find out more)