Join acclaimed author, naturalist and biologist Douglas Chadwick on a Kootenays book tour this February.
In his latest book, Four Fifths a Grizzly, Douglas explores humans' place in the natural world, beginning with the close relationship between humans and grizzly bears, and expanding to look at our DNA in comparison to salmon, insects, even a wine grape. He challenges the preconception that we are separate from nature.
The book is a compilation of engaging personal essays that advocates that the path toward conservation begins with how we see our place in the world.
The 7-city book tour will include a presentation by Douglas, as well as an overview of Wildsight's work in the region, and time for discussion and questions.
Admission is by donation. Get your tickets early and be entered for a door prize of a signed copy of the book!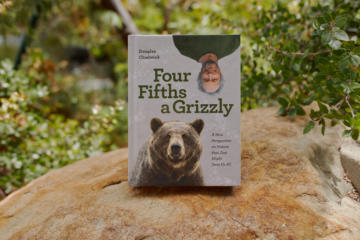 Please note, space is limited at all venues. Get your tickets today to secure your spot!
Monday Feb 13, 7-9 pm Centre 64. Tickets
Tuesday Feb 14, 7-9 pm, Fernie Seniors Centre. Tickets
About the author: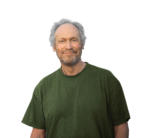 Douglas H. Chadwick is a wildlife biologist who studied mountain goat ecology and social behavior atop the Crown of the Continent for seven years. He has since worked as a natural history journalist, producing hundreds of magazine articles, many of them for the National Geographic Society, on subjects from snow leopards to great whales. He has also written 14 books. Chadwick is a founding Board member of the Vital Ground Foundation, a conservation land trust, and serves on the Board of the Liz Claiborne Art Ortenberg Foundation, which supports wildlife research and community conservation programs throughout the world.