Fuelled by a deep belief that water is our most precious resource, Jim and Laura Duncan dedicated their passion, time and later careers to inspiring a love of water through science and education.
The Jim and Laura Duncan Water Education Fund will create a legacy for children and youth in the Columbia Basin to learn about and develop a love for water.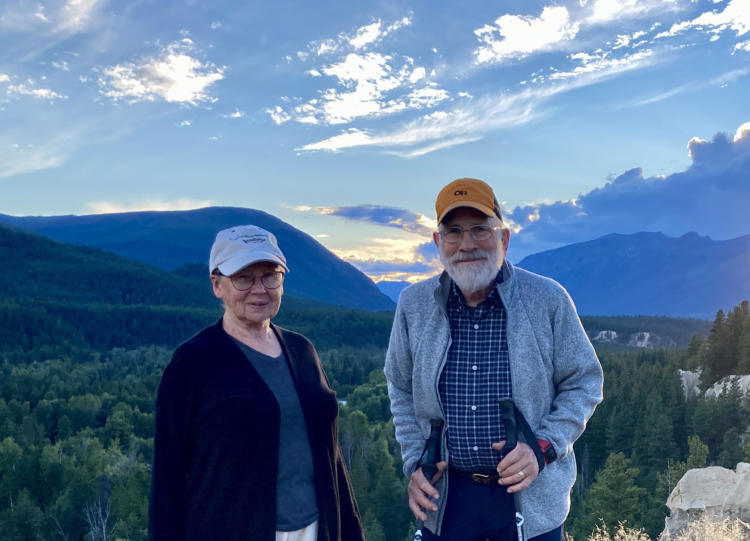 Jim and Laura were instrumental in the creation of the East Kootenay Environmental Society, now Wildsight. They helped plant the seeds of the organization in the 1980s and nurtured it as it grew over many years. Their home was a hub of activity — Jim led the monthly newsletter creation, with potlucks and envelope stuffing gatherings each month in the living room. Laura was EKES's first paid employee, staffing our first office. Their efforts contributed greatly to restoring mine-polluted Mark Creek to a celebrated and healthy creek, central to our community in Kimberley. There's no doubt that Wildsight wouldn't be what it is today without the years of work that Jim and Laura contributed.
In more recent years, they continued their environmental activism through Mainstreams, where they devoted their efforts to water education and water science. They coordinated the Columbia Basin Water Quality Monitoring Network, led restoration efforts on Cranbrook's Joseph Creek and developed, delivered and coordinated a suite of education programs throughout the Columbia Basin, reaching thousands of students over the past 15 years. Their interactive stream trailer was foundational to much of their outreach, providing a hands-on experience for kids and adults to explore the impacts on water and landscapes from erosion, dams, and more.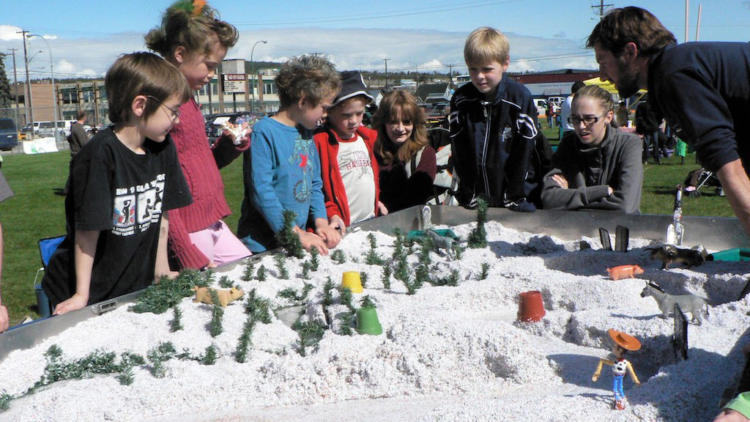 After Mainstreams shut its doors in 2022, the Jim and Laura Duncan Water Education Fund was established to create a legacy of water education for years to come. Funds will be used to continue to inspire children and youth throughout the Columbia Basin to develop a love for water and create a water stewardship ethic. Jim sadly passed away in summer 2023.
Make a donation to the Jim and Laura Duncan Water Education Fund.