We all know by now that we simply can't keep logging the way we have been in BC.
As cries for change come from concerned citizens upon discovering that our old growth trees are being turned into pellets to feed Britain's largest wood-burning generator or into pulp for toilet paper, equally angry sentiments echo from people tired of losing forestry jobs in BC.
So what's the answer? Is it even possible to change our forestry practices to balance the health of our ecosystems, economy, and jobs?
Community forestry — when done right — can find that equilibrium. One prime example of this is the Cheakamus Community Forest, where the local community and First Nations are successfully balancing jobs, ecosystems, and the economy — all while keeping profits local and decision making in the hands of the community.
The CCF consists of 330 square kilometres of forest surrounding Whistler, and is co-managed by the Municipality of Whistler, the Lil'wat Nation and Squamish Nation. It operates under an ecosystem management-based approach, prioritizing community values over corporate profit. This means that more of the forest is set aside to protect streams, old growth, and recreation areas than with typical forest practices.
It also employs 76% more people per cubic metre of wood cut than traditional forestry practises. Nearly half of its forests are protected from logging through legal and voluntary mechanisms.
We met with Executive Director Heather Beresford to learn more about how Cheakamus Community Forest operates and how community forests like it might shape the future of forestry. Watch the video below.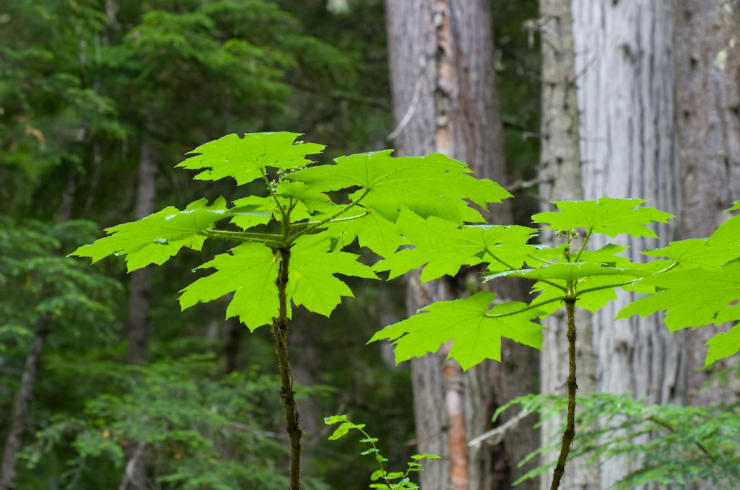 Today's model of forestry sacrifices values British Columbians care deeply about, from old growth to wildlife to watershed protections. This past webinar highlights alternative models of forestry and how British Columbia can shift the paradigm in BC forestry to more ecologically.
Read more like this: