At times most of us have felt that we are nothing but a voice in the wilderness. We speak out to industry or government and little seems to change. A letter is written with no reply nor result and we question whether it is worth it.
It is worth it; when we speak out, change can happen. Such was the case in Southern Alberta recently with two decisions regarding coal mining proposals in the Canadian Rockies. In June, the review panel denied the application for the Grassy Mountain coal project based on environmental concerns. Two weeks later another Alberta coal project, Tent Mountain, was designated for a federal impact assessment. This means there will be more careful scrutiny on the project before it's given a green light.
Many people in Southern Alberta became concerned when the province's Conservative Government surreptitiously revoked the long standing policy that protected the eastern slopes of the Rockies from open-pit coal mining. First Nations, NGOs, landowners, organizations and others raised their voices and took action. Municipalities spoke out against the prospect of a litany of coal mines that would change the waters of the Eastern Rockies for generations.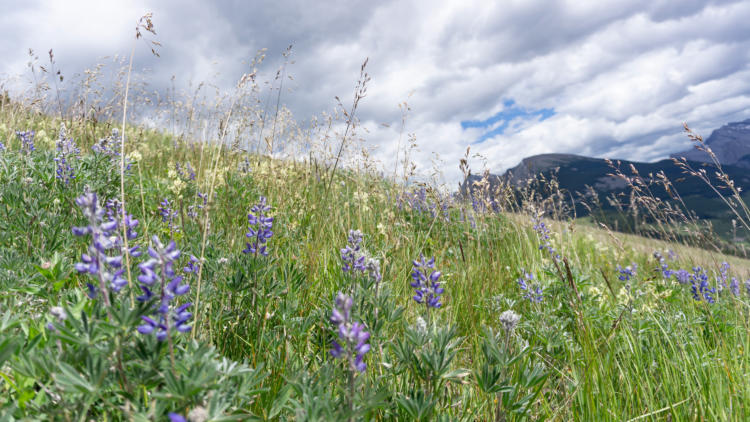 Long time Wildsight allies CPAWS and Ecojustice joined with grassroots Canadians. In March 2021, Latasha Calf Robe, co-lead with the Niitsítapi Water Protectors, initiated a petition that garnered 18,000 signatures asking for a federal combined assessment of proposed coal developments in southern Alberta. While Jonathon Wilkinson, federal Environment Minister, declined the request, there is little doubt that Latasha's effort influenced the decisions that came down in June. Voices were raised and voices were heard.
As part of the effort to raise awareness about the impending coal development in southern Alberta, Wildsight provided assistance to those leading the charge. The impacts of mining in the Elk Valley were a stark example of what the Rockies eastern slopes were facing and we were able to help tell that story. People listened and spoke out to their elected representatives and to media, and amplified their voices. Public outcry forced the Alberta government to pause the exploration unleashed by their removal of protection of the eastern slope.
There is a need for many voices in the days and years to come. There remain at least 10 more coal mines proposed in the Rocky Mountains and the destruction of old growth forests is, unfortunately, regularly in the headlines. All of these issues and more are components of the climate crisis that is in clear focus for many this summer. One voice becomes many and, as was demonstrated in Alberta recently, every voice matters.
Every effort isn't directly successful yet like drops of rain, together we become a river. The roar of the torrent can reach the politicians and sweep them up in the current. When you are feeling you are a voice in the wilderness, remember, the wilderness needs you.