Climate
Our climate crisis needs immediate action. BC can be a leader in climate action with our vast renewable resources, but so far our actions haven't reduced carbon emissions at all over nearly two decades.
Question: What concrete steps would you and your party take to reduce carbon emissions in British Columbia within your term in government?
NDP: Brittny Anderson
I have a Master of Science in Environmental Science and Policy. I see everything through an environmental and climate change lense. We need to address the climate crisis now. We owe it to future generations to do our part. There's nothing more important than taking care of the place we call home. I have been a passionate advocate for protecting our environment and taking action on climate change, and I have the strongest environmental voting record on Nelson City Council.
Future generations can't afford stalling or setting back the progress we're making on climate change. The BC Liberals said they cared about climate change and then gave up on meeting climate targets. The BC NDP is tackling climate change, moving forward with the next stages of our climate action plan- CleanBC, all while making life better for people.
The BC NDP government's CleanBC climate action plan is the most ambitious plan on the continent. John Horgan and his team worked closely with Dr. Andrew Weaver to develop this comprehensive plan and passed an accountability act into legislation- legally requiring government accountability on emission reduction targets.
A re-elected BC NDP government has committed to building on our Clean BC plan by cementing targets for net-zero carbon emissions by 2050 into law. We have committed to making it easier for people to make the switch to zero emissions vehicles by electric vehicles more affordable through income tested incentives and removing the PST on e-bikes. We will invest in made- in- BC carbon capture technology, require greener buildings, and accelerate energy efficiency retrofits through incentives and financing options. We are working hard to transition mines, pulp mills and other industrial facilities to cleaner operations to reduce emissions in their operations and improve our emission detection systems.
Greens: Nicole Charlwood
I will continue to argue that putting a stop to investments in the Liquified Natural Gas industry is essential to meeting climate targets. I will work to pivot the billions of dollars we are wasting on this destructive industry to clean energy and a full-press reduction of our international share of GHGs. Beyond that, completing Clean BC and stopping the wholesale clearcutting and exporting of our forests, especially in old-growth and watersheds, would bring significant reductions.
Liberals: Tanya Finley – no response provided
Libertarian: Terry Tiessen
The solution we provide is consumer driven and not solved by taxation or legislation. As we the people, make carbon negative choices the supply will have to provide . Our role in the Government to facilitate this change, would be to cut all subsidies to Crown corporations, and end corporate welfare to end the old protectionist racket that has been running things the last 22 decades. And At the same time cut taxes and regulations for startups and entrepreneurs to thrive and innovate in a carbon free world.

Forestry
Old growth forests in British Columbia are vital to maintaining healthy ecosystems and protecting threatened and endangered wildlife populations, including mountain caribou. After months of consultation with the public and professional foresters and biologists, the recent old growth report, A New Future for Old Forests, made 14 recommendations for recovering old growth forests across British Columbia.
A recent poll shows British Columbians are strongly in favour of stopping old growth logging, including setting aside old growth logging in forests where biological diversity is at high risk, strengthen laws and policies to protect old growth, and establish ecosystem health as the top priority in forestry planning.
Question: According to the recently released independent report A New Future for Old Forests, old growth forests in British Columbia are disappearing at an alarming rate. How would you suggest that the Province take action to maintain and recover old growth forests?
NDP: Brittny Anderson
I understand the value of our old growth forests and will work to protect them. For too long, our province has had a patchwork approach to how old growth forests were managed. One that was ineffective and divisive. John Horgan and his team have taken an important first step in changing the way we manage our old growth here in B.C.
When the independent review announced that they would be seeking input from local governments for their report A New Future for Old Forests I noticed that they had overlooked our region. I reached out and asked if we could be included to provide feedback. They independent reviewers agreed to include us and we were able to provide input from the Kootenays that informed the report.
In our platform we have committed to implementing recommendations of the Old Growth Strategic Review to further protect old growth stands.
The old growth announcement that was made on September 11th, 2020 has been publicly supported by Indigenus leaders and was informed by the A New Future for Old Forests report. It is an important first step that immediately protects nine key old growth areas. It also sets the stage for the full engagement of Indigenous leaders and organizations, labour, industry, and environmental groups to work together to conserve biodiversity while supporting communities.
This new holistic approach includes the immediate protection of almost 353,000 hectares- including over 40,000 hectares in the Incomappleux Valley right here in the Kootenays. Located in the Selkirk range north of Trout Lake, this ancient inland rainforest is home to trees of up to 4 metres in diameter and 1,800 years old. The Valhalla Wilderness society has been fighting for almost a decade to protect this unique ecosystem- and now it is protected.
I believe that by working together we can and will find a path forward to better manage our old growth forests.
Greens: Nicole Charlwood
First, we would have to start being honest about protection. The government has announced that we are protecting large swaths of old-growth and local expert researchers have poked a lot of holes in that claim.
I support full protection of all remaining old-growth and primary forests, particularly those forests found on rich sites. Old-growth and primary forests are critical carbon sinks to help mitigate the climate emergency. These forests also have the highest levels of biological diversity of any forest type. The highest-quality water in moderate flows is provided from intact old-growth and primary forests. As the climate emergency proceeds, conservation of water will become more and more critical. Full protection of old-growth and other primary forests are essential to the conservation of water and biological diversity.
Liberals: Tanya Finley – no response provided
Libertarian: Terry Tiessen
We don't believe in any more laws or regulations, however a strong and comprehensive forestry management plan for the Provence is much needed. That being said, I believe the Old growth of our Provence is a Natural wonder and should not be destroyed.

Wildlife
B.C. currently does not have legislation which protects fish, wildlife and habitat on a meaningful scale. While industry has some certainty on the landscape, fish, wildlife and habitat values remain at best a patchwork across British Columbia which has resulted in broad scale declines. BC needs legislated objectives to ensure equal footing for our mountains, rivers, lakes, forests, fish and wildlife. While species are going extinct across the world and we are in the midst of a biodiversity crisis, British Columbia is still without Endangered Species legislation.
Question: In order to recover BC's Wildlife populations, would you support new, dedicated legislation that will protect fish, wildlife, and habitat and provide funding for recovery for species in decline? Would you support Endangered Species legislation for British Columbia?
NDP: Brittny Anderson
John Horgan and the BC NDP is proud that BC is the most biologically diverse province in Canada. We are dedicated to protecting and recovering endangered species.
My dad, Terry Anderson, has worked throughout the Kootenays to protect species at risk, this includes work in the caribou maternity pens and protecting the Creston Valley's biodiversity from veracious predation by the American Bullfrog. Protecting habitat and wildlife has been a conversation around the dinner table since I was a child and I feel that it is critical that we support efforts to recover species in decline.
The BC NDP government welcomed the announcement from Canada that they are evaluating the federal Species at Risk legislation. Prior to the election, the BC NDP government was working collaboratively with Canada to inform this review, and ensure it aligned with BC's efforts to protect and recover species at risk and biodiversity. A re-elected BC NDP government will continue this important work.
Greens: Nicole Charlwood
Yes. British Columbians are clear we highly value the diversity and beauty of our natural surroundings. The resource industries have blocked the province from enacting Endangered Species legislation and with BC Greens growing role in the Legislature, we have a better chance of moving this forward. The BC Greens also would work to incorporate local input into these decisions, and into local implications for implementation. Protecting our natural heritage is a challenge we all need to pay attention to.
Liberals: Tanya Finley – same answer provided by BC Liberals on behalf of all four Liberal candidates in Kootenay East, Kootenay West, Nelson-Creston, and Columbia River-Revelstoke
British Columbia is home to an exceedingly diverse range of species and habitats – some of the most incredible in Canada and the world. BC Liberals understand that our wildlife and their natural environments must be protected for future generations – we owe it to our kids to make sure that we leave B.C. better than we found it. We must act to enhance fish and wildlife populations, for the benefit of our ecosystem and all British Columbians who love and depend on our great outdoors.
Earlier this year John Horgan and the NDP cut the Ministry of Environment budget by $4.6 million. This comes at a time when we face significant challenges: invasive species, the protection of wetlands, conservation challenges, and more. These challenges can and will be met by the BC Liberals.
That's why our platform contains several priority measures to address these complex issues. If elected, our government will implement wetland protection, and expansion where feasible, to ensure no net loss of wetlands in B.C. and take more aggressive control of invasive species in B.C. lakes and habitat. We will also ensure hunting and other wildlife fees are used to fund enhancement of our wild spaces and wildlife populations. In addition, we will adopt robust salmon and steelhead conservation measures before it's too late to save these iconic species and accelerate reforestation programs with priority to high-value fish-impact watershed reclamation.
Our approach involves working with federal, municipal and First Nations partners, as well as outdoor recreation and conservancy organizations, to ensure the ongoing restoration of wildlife populations.
Libertarian: Terry Tiessen
Once again, more laws are hardly ever the answer but with the close to a billion dollars in Corporate welfare we have saved, we could have an ecology department to rescue wildlife and ecosystems in decline.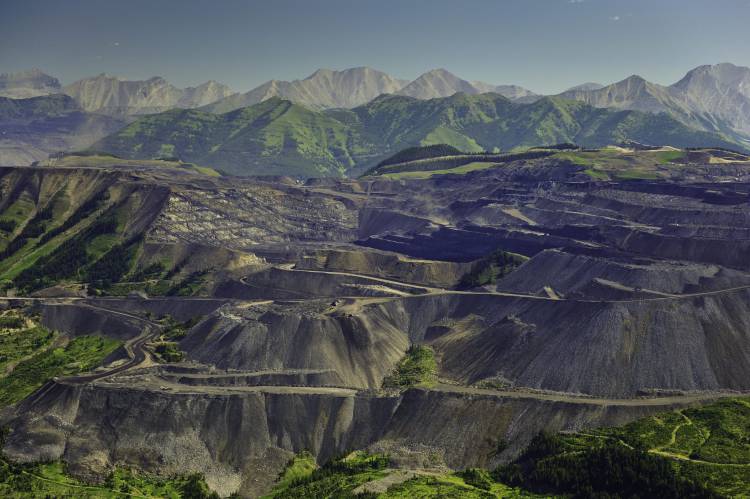 Mining
We believe that polluters should pay for their clean up.
Too many B.C. mines rely on perpetual water treatment to reduce water pollution. When mines use water treatment for long-term pollution problems, taxpayers can end up having to run expensive water treatment plants forever once mines close or our rivers and lakes can end up badly polluted.
B.C. also doesn't require mines to provide financial bonds for the full cost of mine clean up and allows companies to estimate their own clean up costs with little oversight. Without full bonds for clean up, mines often go bankrupt or sell off old mines and taxpayers end up paying the cost of clean up, as we are seeing now with the Tulsequah Chief mine.
Question: Would you support legislation to prohibit new mines from relying on perpetual water treatment? Would you support legislation to make sure mines provide financial bonds for the full cost of mine clean up, with clean up cost estimates made fully public and independently evaluated?
NDP: Brittny Anderson
In our platform we have committed to making polluters pay for the cleanup of abandoned projects. We'll make sure owners of large industrial projects like mines are bonded moving forward so that they and not taxpayers pay the full cost of environmental cleanup if their projects are abandoned.
I absolutely support the polluter pay model. This is one tool to ensure industry is held accountable and tax payers and not left unfairly footing the bill. In the last three years the BC NDP started this work by introducing a levy system to ensure the industry funded Orphan Site Reclamation fund continues to pay for the cost of restoration and environmental clean up. They also increased the authority of the BC Oil and Gas Commission to ensure restoration work is conducted and reduce the number of orphan well sites.
This change meant industry was on the hook to cover the cost of restoring orphan well sites and gave the oil and gas regulator new teeth to ensure restoration work is done. This year the federal government chipped in $120 million for BC to support cleaning up oil and gas sites. The programs funded through this are accelerating the clean-up of thousands of orphan and inactive wells.
Greens: Nicole Charlwood
Yes. Far too often mining companies have abandoned large-scale environmental problems, tailings and tailing ponds, for the government and nature to manage. We know this well in the Kootenays. We have many costly and toxic mining legacies.
We can continue mining in the province, but we must do it right, with full plans to ensure the safe, clean operation and continued responsibility, and liability for any damages. More important than bonds protecting against the costs of potential toxic cleanups, which are NEVER 100% successful, we need careful oversight and planning to ensure all mining processes are safe and responsible. Ultimately, however, corporations only respond to bottom-line consequences so Bond guarantees of clean performance are essential.
Liberals: Tanya Finley – same answer provided by BC Liberals on behalf of all four Liberal candidates in Kootenay East, Kootenay West, Nelson-Creston, and Columbia River-Revelstoke
The BC Liberals are committed to world-leading environmental protection. Clean water is a vital to maintaining a healthy province and rebuilding B.C.'s economy. BC Liberals have a long and deep commitment to promoting healthy watersheds, sustainable ecosystems, and thriving communities supported by responsible resource development. As a cabinet minister, Andrew Wilkinson helped pass B.C.'s Water Sustainability Act and supported hundreds of millions of funding for initiatives to protect B.C.'s water. As well, in 2016, under our BC Liberal government we introduced amendments to the Environmental Management Act that enshrined the polluter pay principle into legislation.
With the responsibility of environmental protection comes the opportunity to sustainably develop natural resources such as liquefied natural gas, mining and forestry. British Columbians across our province depend on our natural environment for not only their recreation, but also their jobs. In order to ensure B.C. continues to benefit from this industry, we are committed to continuing to ensuring regulations are efficient while maintaining high health, safety and environmental standards.
Libertarian: Terry Tiessen
As in any of the changes proposed, they must happen from the bottom up, from the consumer, and not top down, by authoritarian means. I do agree with the transparency, as consumers "vote" with their buying power, mining companies that don't pass cleanup standards, will not be supported by the enlightened consumer.

Protected areas
Given the urgency to stem a global biodiversity crisis, the federal government has committed to protecting 25% of Canada's lands and waters by 2025 and 30% by 2030. BC needs to increase its protected areas to help with threatened ecosystems and wildlife populations under threat of extirpation or even extinction.
Question: Do you agree with the need for additional protected areas to maintain healthy ecosystems? Are there specific areas in your riding that you will work to protect to help meet nationally-set targets for the protection of nature?
NDP: Brittny Anderson
I did my thesis dissertation for my Masters of Science degree in Environmental Science and Policy specifically on Protected Area biodiversity threat mitigation and I see the critical role protected areas have to play providing connectivity and wildlife corridors to support healthy ecosystems and biodiversity. In our platform, we have committed to increasing protection for our wildlife and their habitats. This includes working with neighbouring jurisdictions to cooperatively develop and invest in new strategies aimed at better protecting our shared wildlife and habitat corridors.
We have also committed to expanding BC's provincial parks by creating new campgrounds, trails and protected areas while increasing funding to improve infrastructure and protect park ecosystems.
In Nelson-Creston there are a few areas that residents have been working to protect. I look forward to working with the people of Argenta to help them advocate for the protection of the Argenta Face with the Ministry of Forests. In Creston funding is needed to support a new interpretive centre at the Creston Valley Wildlife Management Area, and I look forward to working with others who are looking to protect areas of our region.
Over the last three years our BC NDP Government has been working to meaningfully advance reconciliation with Indigenous Nations and Indigenous-led conservation is part of that work. Like many of you I was so happy to hear last January the announcement was made that Jumbo would be protected. Thanks to a collaboration between Ktunaxa Nation Council (KNC), the Government of Canada, the Province of British Columbia and the Nature Conservancy of Canada, development rights in the Jumbo Valley have been fully and permanently extinguished. Our BC NDP government was at the table working with the KNC and other partners to ensure the dream of Jumbo wild was realized. The KNC is now working towards the creation of an Indigenous Protected and Conserved Area that will serve to protect both cultural values and biological diversity in this part of the Central Purcell Mountains for all time.
Greens: Nicole Charlwood
The Incommapleux River comes to mind immediately for protection, and has already been deferred from logging by the recent NDP announcement. But in reality, the forestry companies would have logged the old growth there long ago, if it was feasible for them. The Valhalla Wilderness Society has detailed proposals for caribou habitat protection encompassing the Incommapleux and extending to the Goat Range. This would be an excellent starting point. The Argenta and Johnson's Landing communities are also asking for their mountain face to be included in the Purcell Wilderness Conservancy and I have committed to supporting that initiative.or a detailed Kootenay plan for protecting habitat and wild lands.
The default position in BC has always been that all the lands are open for exploitation, mining and forestry, and that the government must protect small portions for natural values and tourism potential. In fact we should turn this on its head now. The province of BC and the unceded territories it encompasses, must now be protected lands. Industrial development and incursion anywhere can only proceed with careful consultation with First Nations and detailed analysis of impacts, benefits and mitigation.
Liberals: Tanya Finley – same answer provided by BC Liberals on behalf of all four Liberal candidates in Kootenay East, Kootenay West, Nelson-Creston, and Columbia River-Revelstoke
British Columbia is world renowned for its unique and diverse environmental features. An essential part of that is B.C.'s vast parks and protected areas system. As British Columbians learned this summer during the pandemic – our parks and protected areas are critically important as we navigate our new normal and stay close to home.
Earlier this year John Horgan's NDP Budget cut the funding of the Ministry of Environment and Climate Change Strategy by $4.6 million, including significant cuts to the Environmental Protection, Environmental Sustainability, BC Parks, and Conservative Officer Services. By comparison, Andrew Wilkinson supported millions of dollars of investment for campsite and park expansion. Under the BC Liberals, 84 new parks were established as well 156 new conservancies, two new ecological reserves, and 13 new protected areas. We also expanded more than 75 parks, six ecological reserves, and four protected areas.
Parks, protected areas and public access to the backcountry will be prioritized under BC Liberal government. We are excited to share our commitments with you soon.
Libertarian: Terry Tiessen
No, we can make better choices for our land than the Government. As much as 80% of BC is Crown land and is part of the reason we have such a huge housing crisis.. We need more land put back into Indigenous use and private ownership.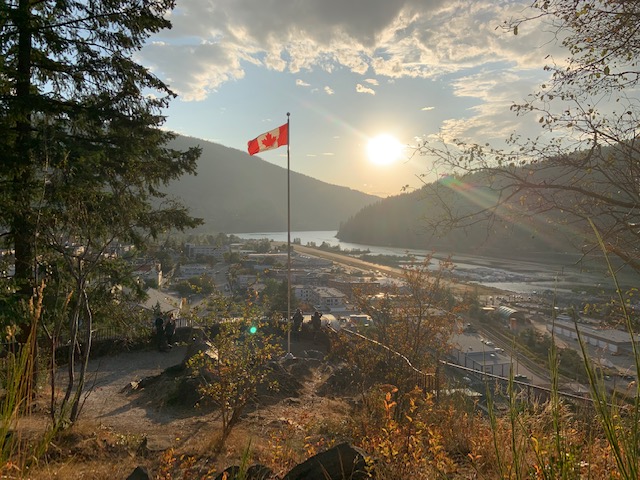 Sustainable communities
With communities in crisis from the effects of climate change, we need to position British Columbia for a future facing greater ecological threats than ever before. We need to proactively plan for the impacts of climate change, while implementing sustainable practices within our province to lessen the harm we are doing to our planet, including an economic transition from unsustainable industry practices.
Question: What actions will you take to ensure our province is resilient moving forward, and enacts policies critical to the health of our ecosystems? How would you help our resource industry communities transition to find sustainable economic futures?
NDP: Brittny Anderson
It is not only resource industry communities that need support to transition but also resource workers need low carbon employment opportunities. Many local residents work away from home, some in Northern BC, others in Northern Alberta, to provide for their families. I know those workers would prefer to be working locally in well paying, low carbon jobs.
The BC NDP government worked closely with Dr. Andrew Weaver to develop Clean BC- the most ambitious climate action plan on the continent. CleanBC provides a path forward to a low carbon economy through reducing emissions from key sectors like transportation, improving the energy efficiency of the buildings where we live and work and cleaning up industry.
Our plan will help British Columbians build an economy that respects our province, and planet, securing a clean future In our platform we outline how we will work with industries, communities, First Nations and workers to revitalize and modernize the industries that have helped build our province. We're moving B.C. to the forefront of meeting the global demand for products and services that will reduce emissions and help protect our planet. We will support training and retraining for a changing economy. After eliminating interest on student loans and bringing back grants, we're continuing to make post-secondary education, training and apprenticeships more affordable and available.
Greens: Nicole Charlwood
A key to a successful transition is support for workers and industry to find new ways forward with nature-based planning a key component. Retraining and retooling will play a big part. Most importantly, we need to empower communities to make transition decisions for themselves with the funding to support the work ahead of us.
The BC Greens' plan for moving to a resilient and sustainable economy is all about moving as quickly as possible to reduce our impact and emissions. We can establish BC as a world leading low-carbon economy, exporting the ideas and the technology that the world needs to solve the climate crisis.
Our clean recovery plan includes a just transition for workers and a $1 billion innovation fund to shift to a zero carbon economy.
The BC Greens' platform incudes clean jobs focusing on enhancing BC's natural assets, tree planting, conservation, remediating environmental liabilities, as well as climate adaptation and improving community resilience to climate change.
Liberals: Tanya Finley – same answer provided by BC Liberals on behalf of all four Liberal candidates in Kootenay East, Kootenay West, Nelson-Creston, and Columbia River-Revelstoke
Climate change represents an immense challenge to our planet. That is why the BC Liberals were the first party in Canada to introduce a price on carbon. Andrew and our party have long and deep commitments to fighting climate change and healthy ecosystems. A BC Liberal government led by Andrew Wilkinson will re-establish BC as a global climate leader as we work to revitalize the natural resource sector.
On October 2, BC Liberal Leader Andrew Wilkinson announced our plan to bring jobs and confidence back to rural communities. Some of our key commitments include reviewing critical natural resource laws and policies to eliminate uncertainty, provide clarity on processes and decision-making criteria, and adopt outcome-based performance measures. We will also pursue resource benefit-sharing to support small and rural communities. Furthermore, we will ensure certainty on the land base for industries, municipalities, and Indigenous peoples by working with Indigenous communities and other key groups to review land use plans for gaps and conflict-points, with the intent to update, modernize, and create certainty for all in a sustainable resource management framework.
Libertarian: Terry Tiessen
Halt all corporate welfare and I guarantee the shift to an eco friendly future actually has a chance.