Thank you to all of you who sent your suggestions to the government, we appreciate you adding your voice for the wild. This engagement session is now closed.
The BC government is proposing changes to hunting regulations for next year—and they're mostly good changes that will reduce pressure on struggling wildlife populations! We often ask you to tell the government they need to do something different, but this time we're asking you to let them know that they're on the right track.
Some of the biggest changes are ending wolverine trapping in the Kootenays (something you've been asking for), ending hunting of antlerless elk as we know our elk populations have seriously declined in recent years, and preventing feeding and baiting of deer, elk and other ungulates, because winter feeding can do more harm than good. There are also a number of changes to motorized vehicle closures, increasing the area of undisturbed habitat that can only be accessed under human power which is good news for all kinds of wildlife.
Unfortunately, while we know that many hunters and recreationalists want to protect our wildlife, some folks just aren't going to like these changes. All of the changes that you'll see below are based on scientific evidence showing that current rules won't sustain our wildlife populations. Please take a few minutes to tell the government that you support wildlife management that is science-based and errs on the side of caution. Let them know that these proposed changes have the support of the people of the Kootenays.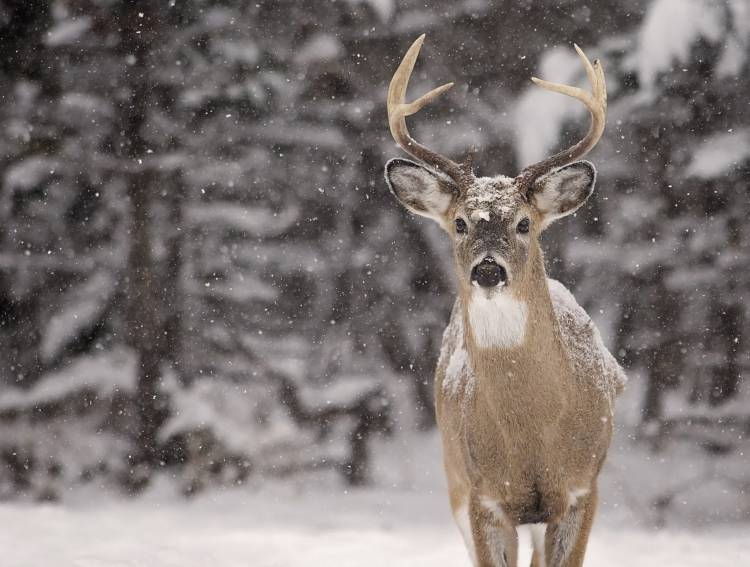 How to add your voice for wildlife
Registering your support for these changes requires a BCeID account. Register here if you don't have one already. All you need is your email address.
All the links on this page open in new tabs to keep this page open for your reference, so once you've completed a step, just close that tab to come back this page and move on to the next step.
Once you've registered, head over to see the proposed changes on the BC government site here. You'll need to login using the link near the top of the page and provide a few details. From there you can click Hunting along the top of the page to view all the proposed changes provincially and in our Kootenay Region 4. Below, we've provided links you can click to go straight to the most important changes, all of which Wildsight supports (you must be logged in first to register your support for a proposal and add a comment). You can register your support until Sunday, January 19th.
• Ending wolverine trapping in the Kootenays.
Wolverine populations in the South Purcells, Southern Selkirks, and Southern Rockies have fallen because of habitat fragmentation and trapping. Let's give wolverines a fighting chance to rebuild.
• Ending hunting of antlerless (female and young) elk in the Kootenays.
Elk populations are down significantly in recent years, so limiting hunting to bulls (older males) will give populations a better chance to recover.
• Banning feeding or baiting ungulates in the Kootenays.
While it can seem like common sense that feeding deer and elk in harsh winters will help them, the evidence shows feeding is risky and often does more harm than good. Feeding ungulates can greatly increase the chances of disease transmission by bringing ungulates together to eat and defecate in one place. This is especially the case with Chronic Wasting Disease, a problem just over the border in the US. Ungulates also have specific food requirements that vary seasonally. It takes them weeks to adapt to changes in diet. A sudden shift from natural forage to hay can make them sick and sometimes even kill them.
• Prohibiting electric bikes where motor vehicles are prohibited across the province.
Motor vehicle restrictions are in place to protect sensitive wildlife and waterways. Electric bikes allow people to cover a lot more ground and travel further into the mountains, disturbing and displacing wildlife and making it easier to hunt vulnerable wildlife. Electric bikes can be a great way to get around, but they have no place in areas that are closed to quads, dirtbikes and trucks.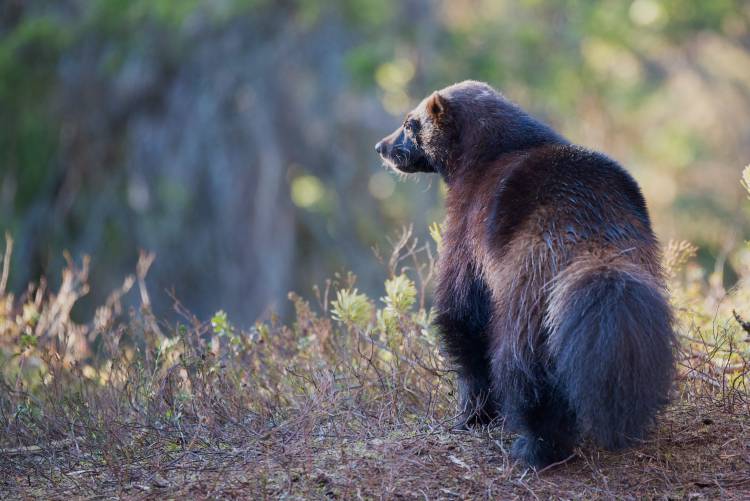 Motor vehicle closures
There are 21 proposed changes in the Kootenays that will increase the areas closed to motor vehicles. More and more evidence shows that backcountry roads and their traffic are stressing wildlife and pushing them away from important habitat. These proposed no motor vehicle areas are important habitats for sensitive species that can't handle the ever-increasing backcountry traffic, especially in combination with logging, mining and hunting.
We support all 21 of these proposed changes, but if you don't have time to register your support for all of them, here are two of the most important, where you could add a note indicating you support for increased motor vehicle closures where wildlife need refuge.
East Flathead Motor Vehicle Prohibition
Cate Creek, up against the continental divide in the Flathead Valley south of Crowsnest Pass is incredibly important habitat for grizzly bear, moose, and goats. The proposal to close the Cate Creek road to spring, summer, and fall vehicle traffic will avoid motorized vehicles fording through the Flathead River and help vulnerable wildlife in the Crown of the Continent.
Little Sand Creek Motor Vehicle for Hunting Closed Area
Sand Creek, near Jaffray, is an area that sees a lot of backcountry traffic. While the proposal to close Upper Little Sand Creek to motor vehicles used for hunting will help sensitive wildlife, that wildlife would be better protected by complete road closures over a larger area. Upper Sand Creek, plus adjacent Iron and Lime Creeks, which provide very important huckleberry and early spring food sources for the South Rockies grizzly bear population, should be closed to motor vehicles in the critical spring and fall seasons. Please urge the Province to do more to protect grizzly bear habitat in the Sand Creek area.
---
Thank you for taking the time to speak up for better hunting regulations to maintain and enhance habitat for wildlife in the Kootenays!
Can you take a minute to let us know that you've weighed in, so we can know how many people spoke up?