With the singing of the bluebirds and the vanishing of the snow, spring is here and winter is fading. But thanks to Winter Wonder, Wildsight's outdoor ecology program for primary students, the magic of winter has been woven into the minds and hearts of kids all around the Columbia Basin.
This year, we took 2300 students out into wild places near their schools to investigate snow crystals through magnifying glasses, learn about animals' winter coping strategies, look for traces of life and perform snowflake dances.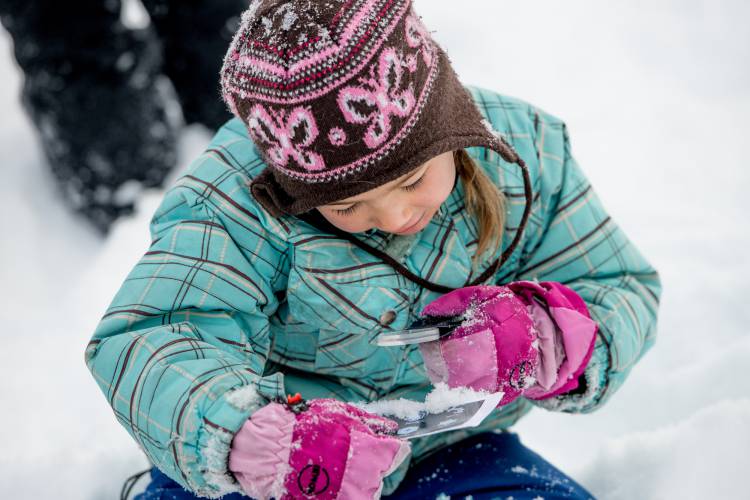 Winter Wonder is about awakening a sense of curiosity, learning about the interconnected webs of winter ecology and instilling a love of the natural world, in all its seasons and temperatures.
"Winter Wonder creates a connection to nature and an understanding of the rhythms of the seasons," says Julie Sellars, a Kindergarten teacher in Kimberley. "This is the foundation for creating lifelong learners that value and protect their local environment."
We hope that after every single trip outside into the snow, the students come back with their cheeks a little rosier and their eyes a little brighter.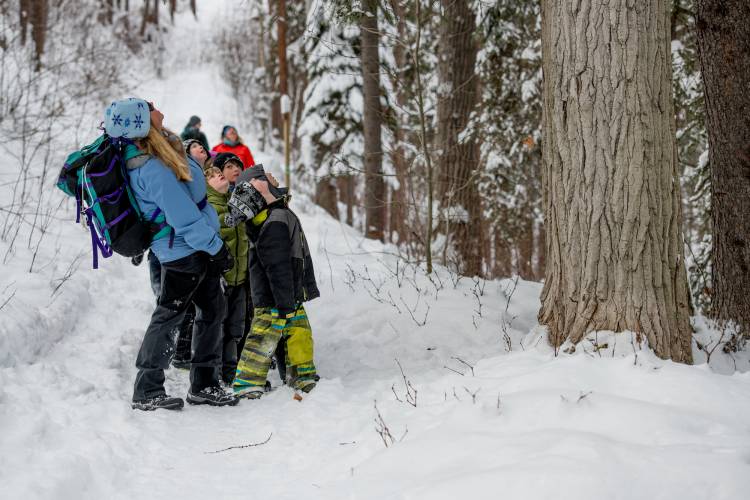 "I love seeing a place come alive for these kids that they may not have noticed before. It's one of the great pleasures of my job to awaken their senses and help create a deep connection to the natural world—to their home," says Monica Nissen, Wildsight's Education Manager.
Thank you to our generous funders and donors who make these programs possible. You are making an enormous impact! We gratefully recognize the support of Columbia Basin Trust, the Province of British Columbia, Teck Coal, Fortis BC and Columbia Power for Winter Wonder programs.
All photos by Julie-Anne Davies Photography.