The 4th Wild and Scenic Film Festival returns to Invermere. Bigger and better than ever in the brand new Columbia Valley Centre. Get ready to be INSPIRED! The evening features thirteen celebrated environmental and outdoor films, lively discussions, delicious eats (organic popcorn and Peppi's pizza), tasty beverages (beer, wine, cider and kombucha!), an amazing silent auction, plus a chance to win great door prizes. What else? a 50/50 draw, too.
As part of a World Tour that plays in over 150 cities in North America, Wildsight chooses its own unique program. This year the 13 films span the globe: from Iran, Bangladesh, Ecuador, Nepal, and Patagonia to Texas, Alaska and Alberta. Don't get left behind. See you there.
Check out the FILM PROGRAM and SILENT AUCTION items below.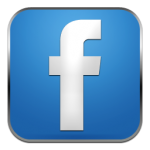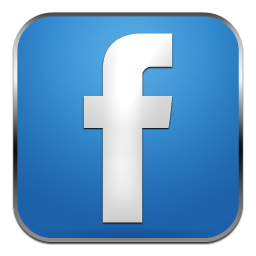 Saturday November 25, 2017
5pm   Pizza | Cash Bar | Silent Auction
6pm   Films
Tickets:  Wildsight Members $20  |  General admission $25  |  Youth (18 & under) $10
Buy your tickets online. Or buy them at Circle Health Food, 901 7th Ave, Parkside Place, in Invermere.
Want to benefit even more from being a WIldsight member? Buy an Invermere membership here ($20) and get entered into a Special Draw for a $100 gift certificate from MEC. The draw takes place on the night of the Festival.
All proceeds go to support the initiatives of Wildsight Invermere.
Why support us? We work hard to protect wildlife, water and wild places in the East Kootenay.
VISIONARY FESTIVAL SPONSOR
CATALYST FESTIVAL SPONSORS
Leader Festival Sponsors
Andrea Petzold: Follow Your Feet Hiking Adventures  —  Bavin Glassworks  —  Circle Health Food  —  Cochrane Design Studio  —  Digney & Co Accounting  —  J.R. McIsaac Project Management Group  —  Lambert & Kipp Pharmacy  —  Pat and Leisa O'Sullivan  —  Suzanne Bayley & David Schindler  —  Winderberry Family: Home of Edibles Farm+Cafe+Catering & Winderberry Nursery  —  Zehnder Ranch
SILENT AUCTION ITEMS
1. Hybrid Landscapes — 8'-10' tree of your choice! Delivered, installed, with fabric, bark mulch and edging as required. Value: $500
2. Patagonia Men's Down Sweater Jacket  —  Size Medium. View it here. VALUE: $269.00
3. Patagonia Women's Down Sweater Jacket  —  Size Medium.  View it here. VALUE: $269.00
4. Robert Bateman Raven print w/ $50 framing gift certificate from  Kimberley Rae Framing. VALUE $310 View the print here
5 . Paintbox Lodge in Canmore — overnight stay during midweek quiet season  VALUE:  $149
6. Lambert Kipp Pharmacy —  Hand made Moccasins from Saskatchewan  VALUE: $150
7. Diana Lake Lodge & Teahouse —  one night, self-catered stay for two VALUE: $150
8. Rocky Mountain Books — various book combos including Wolf Spirit and Vanishing Glaciers  VALUE: $44- $96
9. Renaissance Wellness Centre — Zero Balancing session. VALUE: $100
10. Diana Lake Lodge & Teahouse — 2 Lunch specials for hungry hikers   VALUE:  $50
11. Columbia Valley Arts – 2018 Love it Live Music tickets, 31/01,22/02, 15/03, 12/04. VALUE: $100
12. Salome Naturals: Moringa starter pack. VALUE: $100 What is Morniga? Check it out here.
13. Kicking Horse Coffee – Tshirt, Trucker hat, coffee, porcelain tumbler VALUE $80
14. Energy Combo: all our favourite things – 2 boxes Clif Bars, 1 Kicking Horse Coffee, 1 Moringa leaf Powder, Good karma  VALUE $75
DOOR PRIZES
MEC Gift certificates—Patagonia sweaters  — Columbia River Paddle  — CV Arts  — Eagle Ranch – Kicking Horse Coffee  — Salome Naturals — GOOD KARMA
2017 FESTIVAL PROGRAM
Wasfia  
National Geographic Emerging Explorer and Adventurer of the Year Wasfia Nazreen doesn't just climb for the thrill; she climbs for a cause. The first Bangladeshi to scale the Seven Summits, she has made it her purpose to brave these climbs for the sake of something larger: for the women of Bangladesh. Shot entirely on an iPhone 6S, Wasfia is a reflective character portrait that takes us from the depths of Wasfia's struggles to the highest peaks, as we explore what it means to pursue the unknown. (Nepal, 2016, 13min)
Douglas Tompkins: A Wild Legacy    
Doug Tompkins was a world-renowned adventurer, entrepreneur, and conservationist. As the founder of The North Face and cofounder of Esprit, Doug spent the first half of his life building successful global brands, while simultaneously adventuring around the world, completing first descents of the world's toughest rivers. In the early 1990s, Doug sold his part of Esprit and turned his entrepreneurial energies to land and wildlife conservation projects in South America. Over the last 25 years, Tompkins' efforts have helped secure 4.75 million acres in new protected areas in Chile and Argentina including five new national parks. (USA, 2016, 16min)
Fair Trade: The First Step
How is your clothing made? Patagonia's new short film investigates why choosing Fair Trade Certified clothing is an important first step toward changing the garment industry. (Sri Lanka, 2016, 13min)
One Hundred Thousand Beating Hearts
What does it take to survive as a rancher? One Hundred Thousand Beating Hearts tells the story of fourth generation cattleman Will Harris's evolution from industrial, commodity cowboy to sustainable, humane food producer, whilst breathing new life into a community left behind and forgotten due to, as Will says, the industrialization of agriculture. (USA, 2016, 15min)
Iran: A Skier's Journey
Cautioned not to travel to Iran, Canadians Chad Sayers and Forrest Coots decide to go, regardless. They immediately find comfort in the bustling bazaars, dazzling mosques, and the powder filled slopes of the Alborz and Zagros mountain ranges. It is a culture not easily understood, but profoundly welcoming. And they are reminded, as Pico Iyer writes, to learn more about the world than our newspapers will accommodate. (Canada, 2016, 13min)
Forget Shorter Showers
Based on an essay in Orion Magazine, this short film by Jordan Brown and Derrick Jensen upends the idea that lifestyle changes like shorter showers and energy efficient bulbs can help mitigate climate change. Instead, it suggests that what the planet really needs is a larger seismic shift brought about by changes in economic policy. (Australia, 2015, 11min)
INTERMISSION
Growing Change
Jim Cochran arrived at work before dawn. He walked out into the strawberry fields. As the sun rose and light hit the field, he began to smell chemicals. His eyes watered. His head spun. He started to shake. He had just walked into a field that had been sprayed with pesticides. From this experience, Jim Cochran helped invent the organic strawberry industry. After pioneering and profiting from a healthier crop, he turned his attention to the health of his workers. (USA, 2016, 4min)
Plastico
Beach communities around the world suffer from an abundance of plastic that tragically ends up in the oceans at an alarming rate – over 8 million metric tons per year. Join the founders of the Azulita Project, as they share information on how a small community is making a difference. (Mexico, 2016, 9min)
Think Like a Scientist: Boundaries
As humans continue to construct boundaries in order to bring order to a chaotic world, we rarely consider how these boundaries affect other creatures. Meet conservation photographer Krista Schlyer, who has spent the last seven years documenting the environmental effects of the U.S./Mexico border wall, and biologist Jon Beckmann, who studies how man-made barriers influence the movement of wildlife. Schlyer and Beckmann have seen damaging impacts of the border wall firsthand, but they remain optimistic. Humans probably won't stop constructing walls and fences any time soon, but planning our boundaries with wildlife in mind can help prevent these structures from causing environmental harm. (USA, 2016, 7min)
The Super Salmon
Proponents of a plan to construct a $5.2-billion hydroelectric mega-dam on Alaska's Susitna River say it wouldn't affect the watershed's famous salmon runs because of its location – upstream of where fish usually swim. Tell that to the Super Salmon. (USA, 2016, 25min)
The Living Forest
The Kichwa tribe in the Sarayaku region of the Ecuadorian Amazon believe in the 'living forest,' where humans, animals and plants live in harmony. This puts them in conflict with the oil companies that want to exploit their ancestral land. A delegation of indigenous people travel to the Paris COP21 climate conference to make sure their voices are heard. Can they win their battle? (UK, 2015, 9min)
Writing on Stone
This award-winning portrait of Treffrey Deerfoot, a venerated elder in the Siksika Tribe in Alberta, explores his efforts through ceremonial dance, sacred singing, and traditional storytelling to keep this proud heritage alive for his people today. (Canada, 2015, 7min)
Role Reversal
Professional climber Emily Harrington travelled to Spain with her dad, Tim, to mentor him while he attempts to tick his first 5.12 at age 60. Tim and Emily learn from each other and Tim gets to actualize his "year of awesome". (Spain, USA, 2016, 7min)